Conserving Wildlife on Your Enchanting Travels Vacation
Our Responsible Animal Encounters not only enrich your understanding of the natural world but also promote the rescue, rehabilitation and responsible breeding of vulnerable and endangered species.
We believe that all creatures, big or small, deserve to be protected and treated with respect and care. With that in mind, we have established guidelines to ensure that we carefully select and regularly audit all of the animal encounters that we offer you.
We encourage wildlife experiences that celebrate and provide substantial education about the natural world. Research has shown us time and time again that responsible wildlife and nature tourism help support landscapes and habitats, and empower local communities to become guardians of the land they inhabit. That's why we work exclusively with local guides – we believe their nuanced understanding helps create an immersive experience for you, while mitigating harm to the environment.
We don't offer experiences that involve riding on, petting or feeding wild animals, shows that are for entertainment value, or sporting events that may cause harm to an animal. While we do not oppose visiting enclosures where animals are cared for in a responsible environment, we would always recommend a protected national park, or rescue and rehabilitation sanctuaries, over a trip to the zoo.
Through our responsible animal encounters, we endeavor to give back wherever we can. On your Enchanting Travels journey, we look forward to sharing our vision of a caring, responsible and sustainable world with you.
Explore
Where do you want to go? What do you want to do? Be it popular sights or off the beaten path experiences, tell us your travel dream through our trip planner.
Design
Our destination experts will get in touch with you to craft a completely tailor-made, obligation-free itinerary to match your interests and budget.
Experience
Once you have booked your trip, sit back and relax – we'll take care of everything else. With our exceptional local team & 24/7 support, priceless memories await you!
Close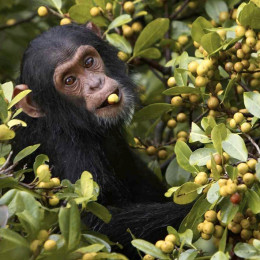 Our Animal Welfare Principles
We support the guiding principles of animal welfare, the Five Freedoms which have been adopted by leading global organizations, including the World Organisation for Animal Health, the Royal Society for the Prevention of Cruelty to Animals, and the American Society for the Prevention of Cruelty to Animals.
Freedom from hunger or thirst by ready access to fresh water and a diet to maintain full health and vigor
Freedom from discomfort by providing an appropriate environment including shelter and a comfortable resting area
Freedom from pain, injury or disease by prevention or rapid diagnosis and treatment
Freedom to express (most) normal behaviour by providing sufficient space, proper facilities and company of their own kind
Freedom from fear and distress by ensuring conditions and treatment which avoid mental suffering
Few experiences are as powerful as observing animals in the wild and watching the circle of life play out in front of your eyes. I am proud that I can plan tours for our guests where they not only gain an understanding of the natural world but also return with life-changing experiences, without causing any disruption to the ecosystem.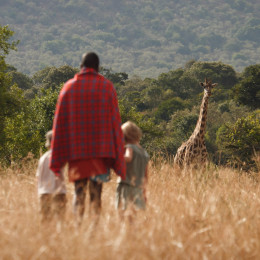 Wildlife Encounters with Enchanting Travels
In accordance with our Animal Welfare Principles, we support the following environments for observing and learning about wild animals:
Wildlife Safaris. We offer sustainable wildlife safaris that provide substantial education about the natural world and wildlife for every generation. We actively support partners that are engaged in anti-poaching initiatives, and endeavor to alleviate poverty through positive tourism that empowers local communities to become guardians of the land.
Marine Wildlife Encounters. We plan non-intrusive underwater activities and visits to hatcheries where marine wildlife can be observed from up close without disrupting the natural habitat. We partner with conservation projects or responsible companies that act as vital research boats or have marine biologists overseeing activities.
Fishing. We offer responsible fishing experiences environments where there are no concerns for overfishing. Catch-and-release fishing experiences are preferred.
sustainable partners: asilia
Recommended wildlife tours
Animals in Captivity
Elephant Encounters. We support carefully-selected elephant sanctuaries and orphanages that use funds from guests' visits to take care of rescued elephant orphans, or elephants too old or sick to live in the wild. We do not offer any activity that involves riding elephants.
Horse and Camel Rides. We allow horse and camel riding experiences through carefully-selected partners in appropriate environments where animals that are being ridden do not carry more than 20% of their own body weight.
Rescue centers and sanctuaries. We support rescue centers and sanctuaries that take care of orphaned and injured animals that cannot be released back into the wild, and that focus on engaging and educating visitors as a means to protect against poaching and habitat loss. We only support wild animals being bred in captivity if they are under officially-recognized programmes that allow for safe and responsible release back into the wild.
Zoos and wildlife parks. When done well, zoos, wildlife parks or aquariums too can be positive environments that create awareness and interest in a variety of wildlife species, and can protect endangered species through international breeding programmes. We allow such experiences in guest itineraries through responsible establishments.
Domesticated and farm animals. Our animal experiences that feature domesticated and farm animals are guided by the Five Freedoms principle. While we acknowledge the cultural traditions of domesticated and working animals such as horses, camels and donkeys, we only support partners that do not overwork or overload creatures.
We do not condone or support animal sports in any form, direct interactions with big cats or bears in captivity, or animals being used for the purpose of entertainment such as in amusement parks.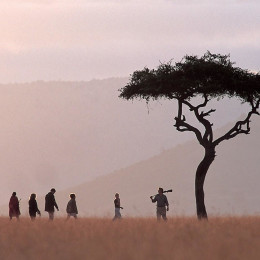 What can you do?
We believe that animal welfare is a shared responsibility – your involvement, understanding and cooperation are equally important to ensure that all animals are treated with the respect and care that they deserve.
During an Enchanting Travels trip we request that you:
Follow the Five Freedoms animal welfare principles
Keep a non-invasive, respectable and safe distance from all wild animals
Avoid taking photos and selfies at the expense of restrained animals
Respect the natural environment, avoid littering and keep noise to a minimum
Avoid purchasing souvenirs derived from endangered wild animals, including tortoiseshells, horns, scales, ivory and skin
Avoid consuming products derived from endangered wild animals, including shark fin soup, turtle soup, bushmeat and whale meat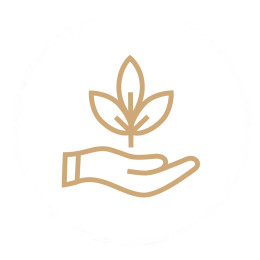 When you travel with us, you have the option of selecting responsible options: sustainable and eco-conscious accommodation, and activities that contribute to animal welfare and conservation.
All our responsible tourism accommodations and activities are highlighted with the Enchanting Travels sustainability icon.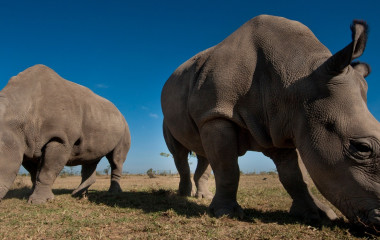 Conserving the Big Five's Black Rhino in Kenya
How do you ensure an endangered species goes back – and stays on – the safe list? A renewed threat has come to one of Africa's Big Five – the black rhino in Kenya.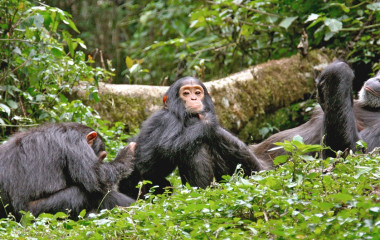 Where the Wild Things are: Wildlife Tour Recommendations
Planning a wildlife tour? From underwater expeditions in the depths of the oceans to the best African safari tours and the jungle jaunts in Borneo, journey to where the wild things are.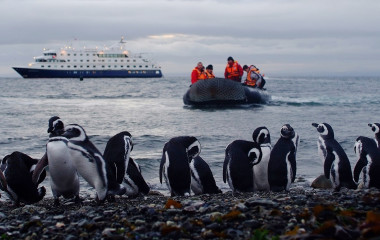 Our Pick: Five Enchanting Animal Encounters
Wildlife lovers behold – it's time to fulfill your wildest dreams with unique one-time-only animal encounters. We have hand-selected our most enchanting and memorable animal encounters across our destinations: swimming with an elephant in the ocean, walking with penguins, sharing your breakfast with giraffes or chimpanzees and watching whales in their natural habit.
Choose your responsible vacation from more than 70+ enchanting destinations in our collection!