Are UK & Ireland safe?
If you're wondering whether the UK and Ireland are safe regions to visit, the answer is yes! Nevertheless, minor crimes such as petty theft are not unheard of. It's wise to take the same precautions as you would at home and make sure someone knows where you are at all times during your vacation.
As a general rule, avoid carrying large sums of money around with you and be vigilant with your PIN when using ATM machines. Keep valuables locked away when not in use and maintain a record of the serial numbers on any electronics so they can be tracked if they're stolen.
Explore
Where do you want to go? What do you want to do? Be it popular sights or off the beaten path experiences, tell us your travel dream through our trip planner.
Design
Our destination experts will get in touch with you to craft a completely tailor-made, obligation-free itinerary to match your interests and budget.
Experience
Once you have booked your trip, sit back and relax – we'll take care of everything else. With our exceptional local team & 24/7 support, priceless memories await you!
Close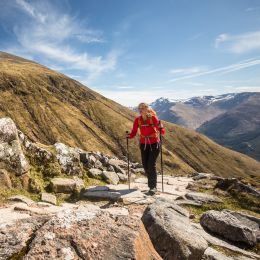 UK and Ireland Safety Tips
Safety in London and other places in UK and Ireland
When visiting busy cities and towns in the UK, be wary of your surroundings and keep track of your belongings at all times. Beware of pickpockets and fraudsters in particularly busy areas.
If you're driving in large cities such as London, Edinburgh and Dublin, it's best to keep your vehicle in a secured car park, especially if you're leaving it overnight. When using public transport (particularly the London Underground) after dark, it's safer to sit in carriages with other people in them rather than on your own.
Are the UK and Ireland safe outdoors?
Thankfully, there are no venomous insects or dangerous animals to worry about in the UK or Ireland. If you're visiting the coast in either region, be wary of strong currents or riptides when swimming in the sea. Also, make sure you stick to designated paths and tell someone where you are if you're planning on walking in mountainous or remote areas.
Road Safety in the UK and Ireland
It is illegal to drink excessively and drive in the UK or Ireland. In Ireland and Scotland, you cannot get behind the wheel of a vehicle if you've had over 50mg of alcohol per 100ml of blood. In England, Wales and Northern Ireland, the limit is 80mg of alcohol per 100ml of blood. Random breathalyzer tests are not uncommon.
For more information, visit the US travel advisory page here.
Emergency Services in the UK and Ireland 
If you find yourself in need of immediate assistance when visiting the UK or Ireland, you can contact the emergency services directly by ringing 999 or 112. You'll find police stations (known locally as Garda stations in Ireland) in most towns and cities if you need to report a crime.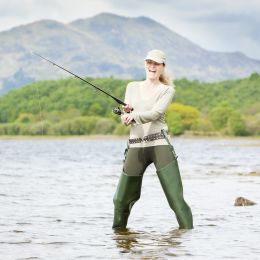 Are UK and Ireland safe? Hear from our destination experts.
Your safety is our top priority. Our destination experts are happy to advise on where to visit and general safety tips for UK and Ireland. During your trip, your dedicated Trip Coordinator and guide will make sure you that you are always cared for and well advised. Contact us for an obligation-free, seamless and safe UK and Ireland tour itinerary that is personalized to your interests and preferences.
UK & Ireland TRAVEL GUIDE
UK & Ireland TRAVEL GUIDE
popular trips to UK & Ireland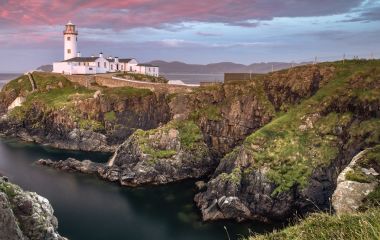 Overland Highlights of Ireland
12 Days: $ 4,890
/ person
Explore the breathtaking landscapes and vibrant culture of Ireland at your own pace on this overland tour. Drive past dramatic wildernesses and majestic mountains, amble in the rugged islands and white sand beaches of the Wild Atlantic Way, hike in the hauntingly beautiful Connemara National Park, and discover lively festivals, pubs and authentic Irish culture […]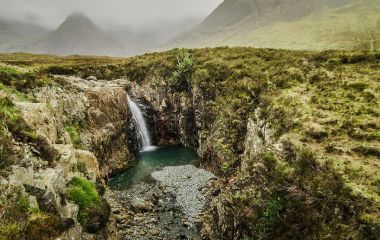 Overland Highlights of Scotland
12 Days: $ 4,090
/ person
Experience the vibrant cities, quaint towns, rolling Highlands and tranquil lakes of Scotland at your own pace. Discover ancient history and architecture, hike in the rugged Isle of Skye, see the iconic Glenfinnan Viaduct and vast lochs as you drive through this spectacular land peppered with quaint rural villages, castles, forts and whiskey distilleries!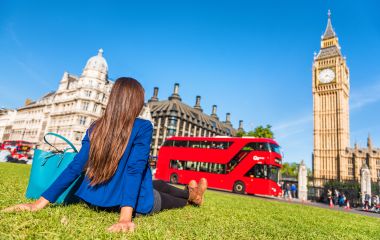 Top Three of the British Isles
10 Days: $ 6,890
/ person
Delve deep into the rich and incredibly diverse cultures and heritage of the UK and Ireland's top cities – London, Edinburgh and Dublin. Centuries old, stunning architecture, vibrant markets, traditions and more await you at these iconic destinations.
Load More
THE ENCHANTING DIFFERENCE
One of the very best travel experiences I have ever had. We even got updates once at 3 am! He also made one change in one day's itinerary to accommodate our wishes which was very wonderful. For business, I have traveled to Europe, Russia, all over Asia and South Africa but was blown away by all the beautiful sites in Argentina and Chile.
All the little touches made by our Enchanting Travel consultant, Amelia Edwards, were noticed and recognized by my wife and I. Thank you for making our milestone trip (25th wedding anniversary) such a memorable one! We look forward to engaging Enchanting Travels again for our next South American adventure!!
This was my first adventure as a solo traveler. But while I may have traveled on my own, I was never alone. I was well taken care of by a superb team of planners, trip coordinators, guides and drivers.
Do you have a vacation in mind? Personalize your itinerary with our Trip Builder.