Australia Travel Guide
Before setting off on your discovery tour Down Under, it's a good idea to learn a bit more about what to expect when you arrive. From the languages the locals speak to how to stay safe when you're exploring the outdoors, make a note of the following Australia travel tips.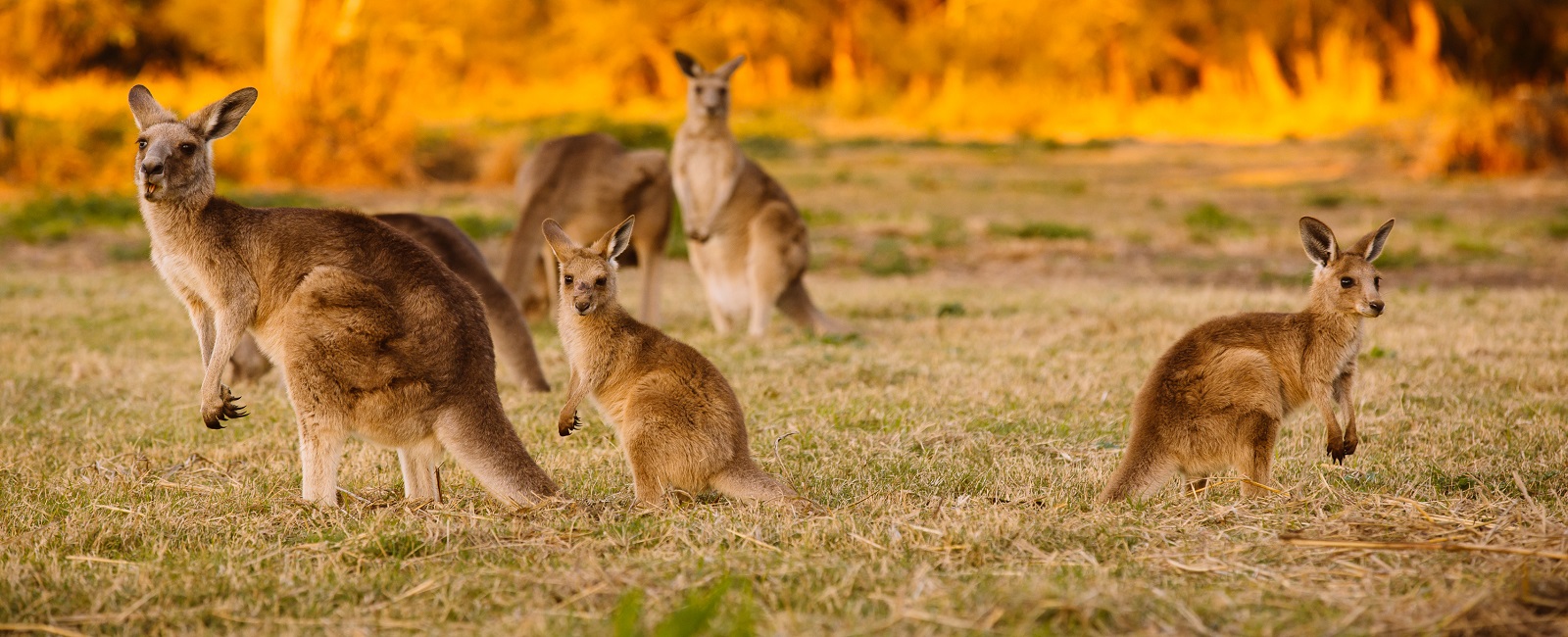 Explore
Where do you want to go? What do you want to do? Be it popular sights or off the beaten path experiences, tell us your travel dream through our trip planner.
Design
Our destination experts will get in touch with you to craft a completely tailor-made, obligation-free itinerary to match your interests and budget.
Experience
Once you have booked your trip, sit back and relax – we'll take care of everything else. With our exceptional local team & 24/7 support, priceless memories await you!
Close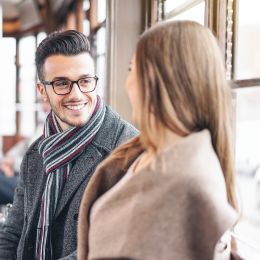 Language
English is Australia's unofficial first language. Nevertheless, characterful vocabulary and strong regional accents can sometimes make it tricky for visitors to understand the locals. Many Australians abbreviate words too. For example, 'barbie' is BBQ, 'mozzie' is mosquito and 'cossie' is swimming costume.
As Australia is so multicultural, over 200 other languages are spoken throughout the country, including Mandarin, Punjabi and Arabic. When it comes to indigenous dialects, only about 20 are still spoken today, including Kriol.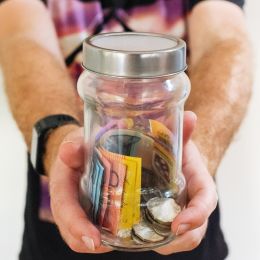 Cash and currency
The country's official currency is Australian dollars (AUD), which come in $5, $10, $20, $50 and $100 notes. You'll be able to exchange USD for AUD at bureau de changes, some post offices and most large hotels.
You should be able to use international credit and ATM cards in restaurants, shops, hotels and tourist attractions (especially in the cities) as long as you have a four digit PIN. Inform your bank before you go on vacation to avoid any excess charges or blocked payments.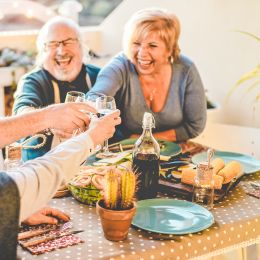 Dining
It is possible to find every kind of cuisine imaginable in Australia's cosmopolitan cities, although eating out can be pricey. Sydney and Melbourne are known for their stylish restaurants and cool cafes, plus you'll find plenty of fresh seafood along the country's endless coastlines.
The choice is more limited in remote areas, although you will find authentic Australian steakhouses and offbeat pubs if you're keen to sample some local grub. Note that tipping is not compulsory and service charge is not automatically added to bills in Australian restaurants and bars.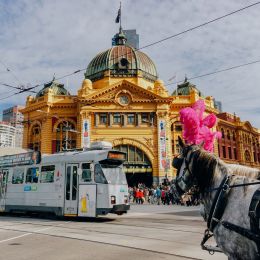 Getting around
As the country is so huge, it is quickest to fly between Australia's cities and islands. Remember to get to the airport at least two hours before your flight and check baggage allowances for internal airlines well in advance.
It is also possible to reach much of Australia by rail thanks to high-speed cross-country train services. Good road systems additionally connect every state, although driving distances can be very long.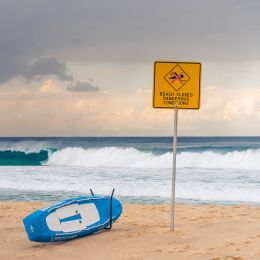 Health and safety
You won't need any special vaccinations or medication when visiting Australia. Nevertheless, it can be a good idea to make sure you're up to date with any routine inoculations. As bats can carry rabies in Australia, you may want to vaccinate yourself if you're planning on traveling somewhere where you're likely to come into contact with them.
One major Australian travel tip you'll want to take heed of is being extra cautious when you're outdoors. This is due to:
Dangerous animals – Australia is home to many dangerous and/or venomous animals and insects. Be vigilant outdoors and never wander off into the wilderness on your own. If you're by the coast or a river, keep an eye out for sharks and crocodiles.
Riptides – You should watch out for riptides on some beaches, especially at Queensland's Sunshine Coast surfing spots. Popular tourist beaches along Byron Bay, the Gold Coast and Cairns are usually lifeguarded from October through April. To be on the safe side, always stick to the yellow or red flagged swimming areas.
Limited medical services – While Australia's cities and towns have excellent healthcare facilities, it can be several hour's drive to the nearest medical centre if you're in the Outback.
If you're ever in need of the police, ambulance or fire services during your vacation, you can contact them directly in an emergency on 000.

popular trips to AUSTRALIA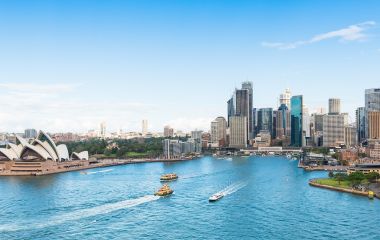 Australia: Cities, National Parks & Beaches
15 Days: $ 3,990
/ person
Explore the natural beauty and coastal treasures of Australia, both in the north and the southeast. Discover the Great Barrier Reef, drive down the scenic Great Ocean Road to the Grampians, soak in the laid-back vibe of charming seaside towns, and feast on fresh produce and fine wine along the way.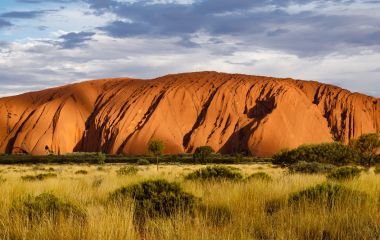 Outback, Uluru & the Great Barrier Reef
15 Days: $ 8,390
/ person
On this fortnight-long journey, soak up the stunning Australian outback on self-drives through the enchanting wilderness, with the ultimate bush experiences. At Uluru, discover centuries old Aboriginal history and heritage, explore the incredible Great Barrier Reef and finally, delve into the delights of cosmopolitan Melbourne.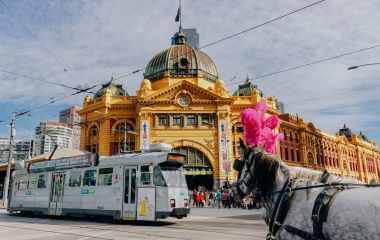 Australia's Urban Gems & The Great Barrier Reef
10 Days: $ 2,990
/ person
Take in the urban delights of the land Down Under with this unhurried tour of avant-garde Melbourne and ionic Sydney. Take time to explore the stunning Great Barrier Reef from Cairns, discover a mecca of art and cuisine in Australia's top cities, and soak in the laid-back vibe of the continent.
One of the very best travel experiences I have ever had. We even got updates once at 3 am! He also made one change in one day's itinerary to accommodate our wishes which was very wonderful. For business, I have traveled to Europe, Russia, all over Asia and South Africa but was blown away by all the beautiful sites in Argentina and Chile.
All the little touches made by our Enchanting Travel consultant, Amelia Edwards, were noticed and recognized by my wife and I. Thank you for making our milestone trip (25th wedding anniversary) such a memorable one! We look forward to engaging Enchanting Travels again for our next South American adventure!!
This was my first adventure as a solo traveler. But while I may have traveled on my own, I was never alone. I was well taken care of by a superb team of planners, trip coordinators, guides and drivers.
Do you have a vacation in mind? Personalize your itinerary with our Trip Builder.