What are the best beaches in India?
Discover the best beaches in India with help from our destination experts. Here is an overview on what to expect on your beach vacation in India.
1. Golden beaches, warm, calm water and a wonderfully relaxed atmosphere – welcome to Goa holidays! Whether you prefer it lively or quiet and secluded: the more than 100 km of coastline offers something for every taste.
2. Far away from the tourist streams are the idyllic Andaman Islands. On the 300 islands they are still to be found, the manless dream beaches. The turquoise blue water invites you to dive with its colorful inhabitants.
3. A similar picture can be found on the Nicobar Islands. Together with the Andamans, the island chain forms the union critique of India. Here, too, you can relax on secluded beaches and admire the rich underwater world while diving and snorkeling.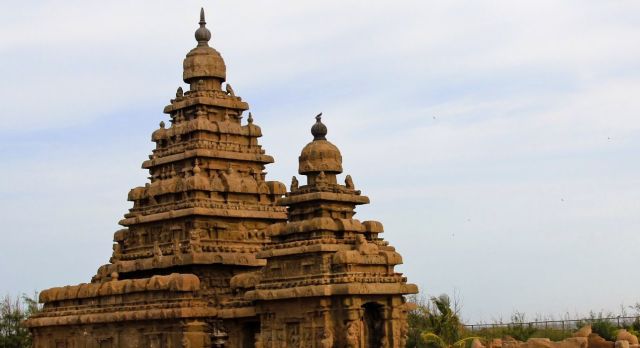 4. With a water temperature of almost 30 ° C and year-round tropical temperatures, Mahabalipuram is ideal for an India seaside holiday – as well as a temple complex on the UNESCO World Heritage site in the South Indian village.
5. South of Trivandrum is one of the most beautiful beaches of India, Kovalam. Dreamlike bays and fine sand beach, lined with rolling palm trees invite you to relax.
After an extensive round trip, an India beach holiday is just the right thing to enjoy before resting again and relaxation. Our specialists are happy to plan the ideal travel route for you.
Top Island Destinations in Lakshwadeep, Andaman and Nicobar Islands
In the far-flung corners of this archipelago in the Indian Ocean, lie incredible paradises flanked by lush tropical jungles, pristine shores and azure waters filled with colorful coral reefs. Here are the best islands and destinations for your sightseeing tours.
1. North Andaman – This island is home to Saddle Peak – the highest point in the archipelago, as well as the quaint town of Diglipur. Having fully recovered from a devastating tsunami in 2004, discover a host of marine life in these aquatic waters.
2. South Andaman – Set on the southernmost tip of the cluster, the largest island in the Andamans is home to a variety of beautiful beaches such as Cove Beach and Wandoor, as well as the capital city of Port Blair.
3. Havelock Island – One of the most beautiful, Havelock Island is home to many must-visit beaches including Radhanagar Beach, and the lively Elephant Beach.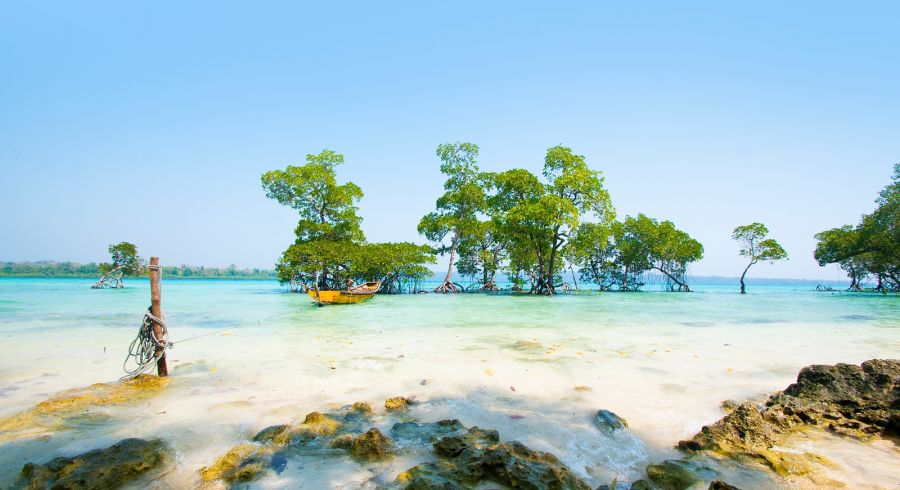 4. Neil Island – Expect coral reefs teeming with colorful fish as well as a reserve forest on the north western side.
5. Ross Island – Discover a beautiful church and historic ruins including war installations from the World War II era.
6. Long Island – Lined by swaying casurina trees, this dreamy island not only boasts tropical forests and virgin beaches but also a wealth of aquatic life in its turquoise waters.
7. Little Andaman – This remote island is to both settlers from Bengal as well as aboriginals. Perhaps the most famous and fun inhabitants of Little andaman though are its colony of sea turtles, of which there are several varieties.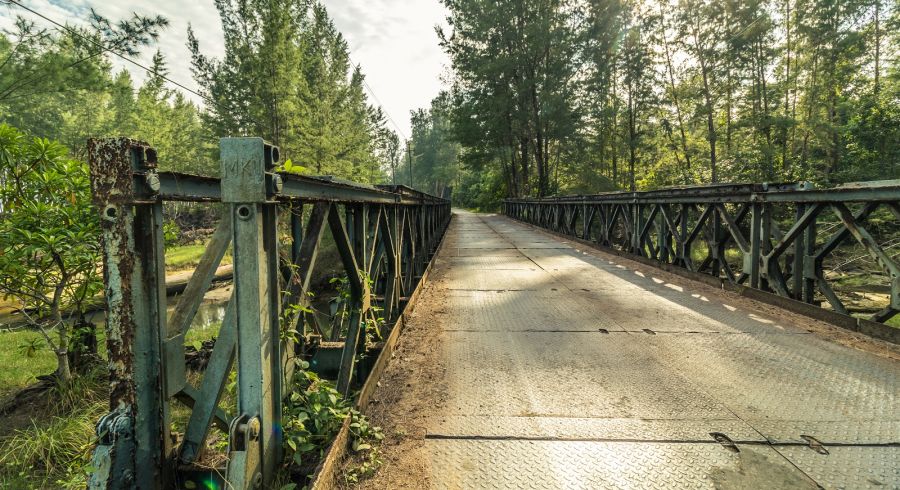 8. Barren Island – Home to the only active volcano in Southeast Asia, this uninhabitated island makes for exciting day tours!
9. North Bay Island – A spectacular diving site, snorkeling and scuba diving site, this popular tourism destination combines well with Ross Island tours.
Don't miss these hidden gems on a trip to Andaman and Nicobar Islands:
Not just water sports, the Andaman archipelago offers fantastic trekking experiences too. At Chidiya Tapu, enclosed by dense mangroves lies a birder's paradise where you can spot numerous species while trekking in the jungles and in Munda Pahad hills.
Jolly Buoy Island is an incredible destination for some world class snorkeling at high tide. Home to incredible marine life and live corals, expect clear blue waters, long sandy beaches and pristine greenery.
Baratang Island in the Andaman and Nicobar Islands is known for its mud volcano and limestone caves. This is one of the few places in the world where you can see such volcanoes.
Not just beaches, visitors can also take sightseeing tours to see remnants of Andaman's history as a penal colony. Viper Island, named after the ship H.M.S. Viper, is not just picturesque but also home to ruins of a British-era jail and gallows.
Lakshwadeep Island Tours
1. Apart from the Bangaram Island, incredibly beautiful Great Nicobar Island in the Indian Ocean is famed for its flora and fauna, both overland and underwater. It's also home to a serene lighthouse, the view from which is considered unrivaled.
2. Minicoy in Lakshwadeep offers one of the largest lagoons in the islands as well as a charming lighthouse. Apart from pristine beaches, you can visit indigenous villages and experience local festivals too.
Explore
Where do you want to go? What do you want to do? Be it popular sights or off the beaten path experiences, tell us your travel dream through our trip planner.
Design
Our destination experts will get in touch with you to craft a completely tailor-made, obligation-free itinerary to match your interests and budget.
Experience
Once you have booked your trip, sit back and relax – we'll take care of everything else. With our exceptional local team & 24/7 support, priceless memories await you!
Close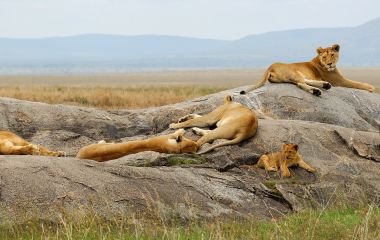 The Best Places to Visit in 2019 – Dream Destinations for Your Next Vacation
Inspired by Travel+Leisure's masterlist of the best places to visit in 2019, let's whisk you away on your magical journey of a lifetime.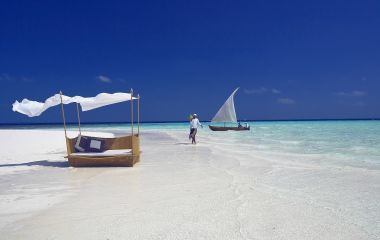 Winter Travel: Best Destinations For A Warm Escape
Put on your traveling shoes and go exploring this winter because we have a list of warm and sunny destinations that are begging to be explored!
POPULAR TRIPS TO india's Islands & Beaches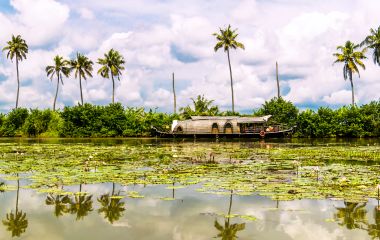 Simply South India: Heritage, Landscapes and Beach
16 Days: $ 3,790
/ person
From its ancient temples to cultural cities such as Cochin, colorful old towns, lush plantations, houseboats on the backwaters of Kerala, expansive nature reserves and golden, palm-fringed beaches – explore laid-back southern India in depth, from the east coast to the west.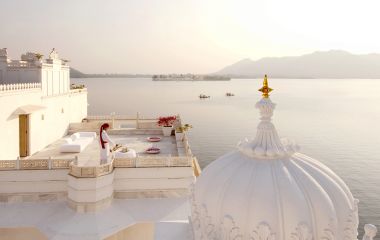 Regal and Spiritual North India
16 Days: $ 4,890
/ person
Explore North India's vibrant cultural and spiritual centers in-depth, from Rajasthan's historic regal cities to the holy city of Varanasi and the majestic Taj Mahal. Not just the classics, also discover authentic local villages and atmospheric old cities, take sunset cruises in tranquil Lake Pichola, and explore rural Rajasthan like an insider.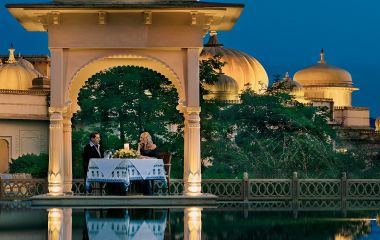 Luxurious Rajasthan and the Taj Mahal: Oberoi Special
12 Days: $ 10,690
/ person
Journey through regal India in luxury! On this white glove tour of the most famous destinations in Northern India, discover incredible palaces, forts, and the stunning Taj Mahal, delve into the vibrant heritage and culture, meet the elusive tigers of Ranthambore, and sample the world class cuisine at award-winning restaurants.
Load More
THE ENCHANTING DIFFERENCE
Enchanting Travels provided the trip of a lifetime to India. The itinerary was planned perfectly and executed flawlessly. The trip was and adventure, both fun and educational. The drivers and guides were all professional and clearly concerned that we would have an amazing experience.
The experience with your company was very good, from planning the trip, to its excuse by your in-country team. We expected all of the guides and drivers to be on-time and they were, without exception, including multiple airport transfers (six), etc. We especially appreciated the constant availability of your in-country coordinator, when our needs changes, as to small matters, (chasing a dinner reservations), to larger issues, helping us arrange for a doctor's visit when my wife took ill. Overall, excellent and completely reliable service and experience.
Enchanting Travels designed a trip just for us and met our diet and cultural interests. Each day exceeded our expectations and we felt safe and well taken care off throughout the trip.
Do you have a vacation in mind? Personalize your itinerary with our Trip Builder.