What is the best time to visit Brazil?
What is the best time to visit Brazil? Our destination experts share an overview on when to go on your Brazil vacation.
As large parts of the vast landscape lie in the tropics, the climate is uniformly tropical or subtropical, so you can travel to Brazil at anytime of the year. The seasons in the southern hemisphere are exactly opposite to ours, so when it is summer for us it will be winter in Brazil.
Climate in Brazil: North
This region experiences warm, tropical climate with hardly any difference in temperatures throughout the year.
Climate in Brazil: South
The climate here ranges from subtropical to temperate. As you travel southwards during your Brazil trip, the difference between seasons becomes more pronounced. Brazil experiences winter between May and September with temperatures of around 20 degrees during the daytime. In the summer months between November and March, the temperature rises above 30 degrees. The southern coast of Brazil boasts the most beautiful beaches and wonderfully warm water throughout the year. The water at the southernmost tip of Brazil is too cold for swimming between the months of June to September.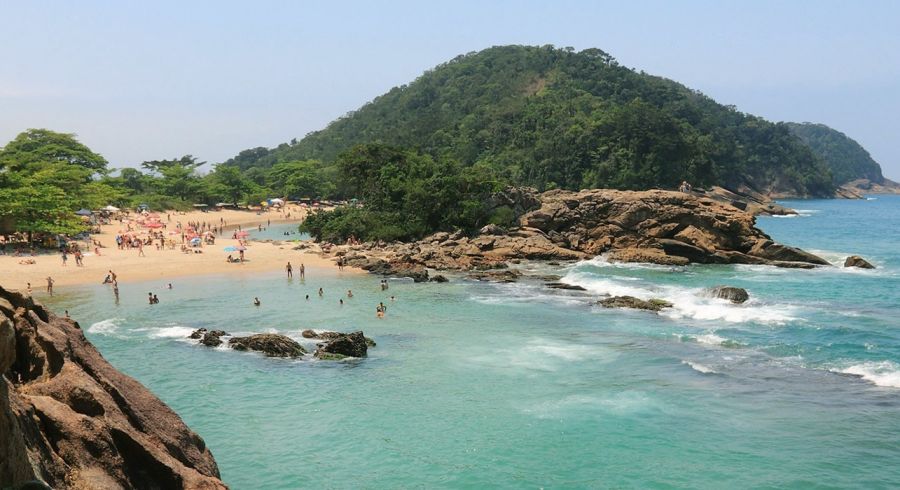 Climate in Brazil: Amazon Basin
Although it rains throughout the year in the Amazon Basin of Brazil, the dry months of April to September can be pleasant with only short bursts of rainfall at a time. Discover more information about your private trip to Brazil. Our destination experts are happy to create a personalized, obligation-free itinerary for you.
Tips on the best time to visit Brazil
Do you have further questions about the best time to travel to Brazil? We are happy to advise you and plan your obligation-free, complimentary itinerary to discover the highlights and hidden gems of Brazil.