What is the best time to visit Kenya?
The best time to visit Kenya depends on what you want to do. Kenya is divided by the equator and is characterized by a tropical climate. It is hot and humid on the coast, temperate inland, and very dry in the northern and northeastern parts of the country. Here is your lowdown on the seasons to help you plan your Kenya safaris.
Overview of the climate in Kenya:
Hot months: January to March
Long rains: April to June
Cold months: June to August
Short rains: November to December. It is rarely raining all day. Short, heavy rainfalls are usually replaced by sunny periods, which makes this time in Kenya very pleasant.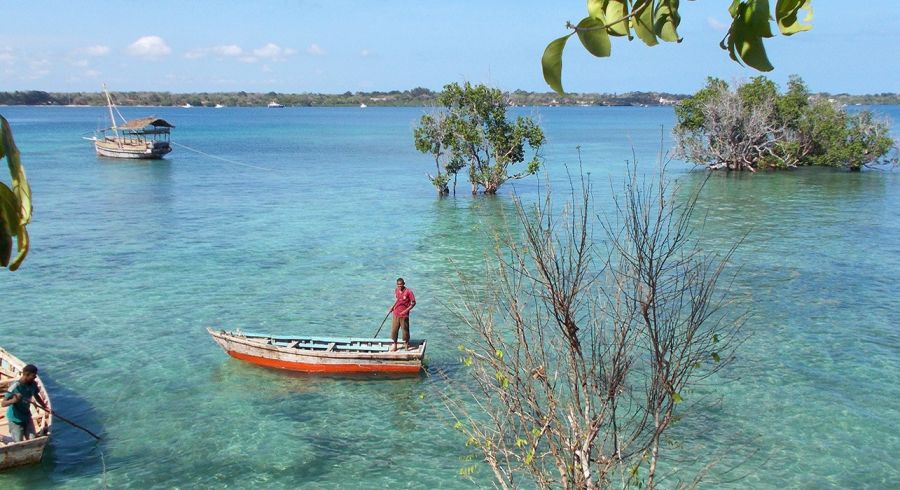 The climate in Kenya is often ideal, although the coast can be very humid and there are hot, desert-like conditions around Lake Magadi, and in the northern areas of the country around Lake Turkana. Most regions in Kenya have temperatures between 22°C and 33°C a day, and they rarely drop below 13°C at night. Even during the short rains, the humidity during the day is mostly low and the sky is clear enough to see the Milky Way at night. During the coolest months of June, July and August temperatures in Nairobi are around 16°C, which can drop to about 10°C in the Aberdare region and the Mount Kenya massif.
As experts on private and tailor-made Kenya tours, we are happy to advise you about your custom Kenya vacation. Contact us for your obligation-free itinerary.
Please note: Despite careful research, we cannot assume complete liability for the information provided here. Further updated information is available at your local Foreign Office.
What to Pack for your Kenya Tour
Safari wear should be comfortable and casual. Evenings and early mornings can be chilly so warm sweaters are recommended. Low heeled comfortable sports or trekking shoes are the most suitable walking shoes should you intend joining any walking safaris.
We recommend you bring warm clothes, including a fleece or light wool sweater and socks, to their normal safari gear. During the day it can get quite hot so don't forget sunglasses and a high factor sunscreen, as well as a sun hat with a small brim.
Some specialist trips, i.e. mountain climbing, require extra items of clothing and footwear (details on the next page). Many hotels, lodges and camps have swimming pools so you are advised to bring swimsuits.
Due to limited space in the vehicle and light aircraft, we advise you to keep your luggage to the minimum. We suggest you pack your luggage into a small bag of no more than 15 kgs – the luggage limit for local flights issued by the airlines. Almost all safari lodges and camps provide same day laundry service.
Best time to visit Kenya
Fro mountains to pristine beaches and diverse safari and cultural experiences – Kenya offers them all. Our destination experts are happy to advise you further on the best time to visit Kenya. Contact us for your tailor-made, free tour itinerary.