What is the best time to visit South America?
With weather conditions that are as diverse as the landscape, the best time to visit South America depends on which region you are planning to visit. It's an enormous continent, spanning from the equator all the way to Cape Horn, so planning the perfect South America tours depends entirely on what you wish to see and do.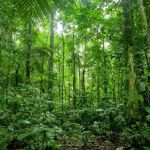 Bolivia, Ecuador and Peru – Amazon Rainforest
In the jungle, expect warmer temperatures between 25 to 30 ° C throughout the year as well as high humidity. While in Bolivia, it's best to travel to the rainforest in May, the Peruvian jungle is ideal for a visit between April to October. Ecuador receives the lowest amount of rainfall in September, making this the best month to visit the Amazon. Rainfall is highest between December to February.
The Galapagos
You can travel to the Galapagos Islands throughout the year. While the islands experience heavy rainfall between December to April, these showers usually last for a very short while.
Brazil
The climate of Northern Brazil is tropical, with little change in temperature through the year. You can travel to Southern Brazil at any time of the year. While winter is the best time to visit Brazil when the temperature is a pleasant 20 ° C, summers are usually very warm. Visit the Brazilian Amazon between the months of April and September – it rains the least at this time.

Argentina and Chile
As both of these countries stretch for a considerable distance from the north to the south, weather conditions in each region are varied. Set in the southern hemisphere, the climatic conditions are opposite to ours – the northern parts experience warm weather throughout the year although nights can get very cold. The best time to visit Chile and Argentina is between the months of October to April, especially if you are planning to visit Patagonia. Most hotels remain closed between the months of May to September.
Colombia
The country boasts a uniformly tropical climate with little or no seasonal variations. In the coastal areas to the northeast, expect temperatures around 30 degree C, while in the mountainous regions of Cocora Valley and the Coffee Region, temperatures are about 25 degree C on an average. The higher you climb, the cooler it gets. The dry months of December to February is the best time to visit Colombia as there is no rain during this time. However, even in the rainy season, you can expect at least a few hours of bright sunshine.
The best time for South America travel
Finding the ideal time for a South America vacation is not easy if you wish to visit several different regions. Having traveled extensively through the continent, our destinations experts are happy to share their inputs and design the perfect itinerary for your tour.