What is the best time to visit Vietnam? Our destination experts share an overview on the best time for Vietnam holidays and when to visit each part of this tropical country.
Vietnam is a youthful nation fueled by the desire for modernization and commercialization while protective of its traditional past. It is the contrasting characteristics of the country, from its historical past to its modern developments and diverse landscapes and people that will leave a lasting impression.
Vietnam has a tropical climate and the temperatures range between 22 ̊C and 30 ̊C. While there are only two seasons in the south, the monsoon and the dry season, a third season is added to the north: the winter. However, there is no bad travel time to undertake a tour of Vietnam.
When planning your trip to Vietnam, you should consider that the climate varies greatly from region to region. One part of Vietnam can be quite warm, whereas another can be cold. The temperatures from September to January are the mildest in the south, while in winter you can expect low temperatures of 10 ̊C. During this time it is foggy and cloudy in the north. In July and August it is rainy season, when it is cooler, but also has high humidity. In the afternoon you can expect an overcast sky and short rain showers.
What to Pack
Northern Vietnam (Halong Bay, Hanoi, Ninh Binh, Mai Chau)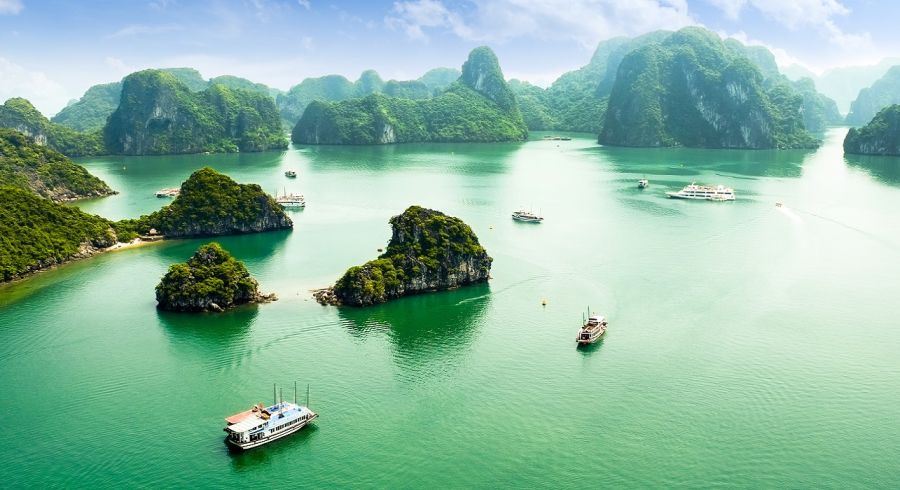 Best time to visit: March to May
Pack light clothes as the weather can get quite warm, and light ponchos or rain jackets for the occasional downpour. Bring sunscreen, sunglasses and insect repellent for your tours around the cities and countryside.
Sapa Hills
Best time to visit: March to May
Expect warm weather at this time of the year. It is best to pack light clothes, as well as light ponchos or rain jackets for occasional summer showers. Sunscreen, sunglasses and insect repellent are a must especially if you wish to hike and trek around the hills of Sapa or in the valley.
Central Vietnam (Hoi An, Nha Trang, Da Nang, Hue)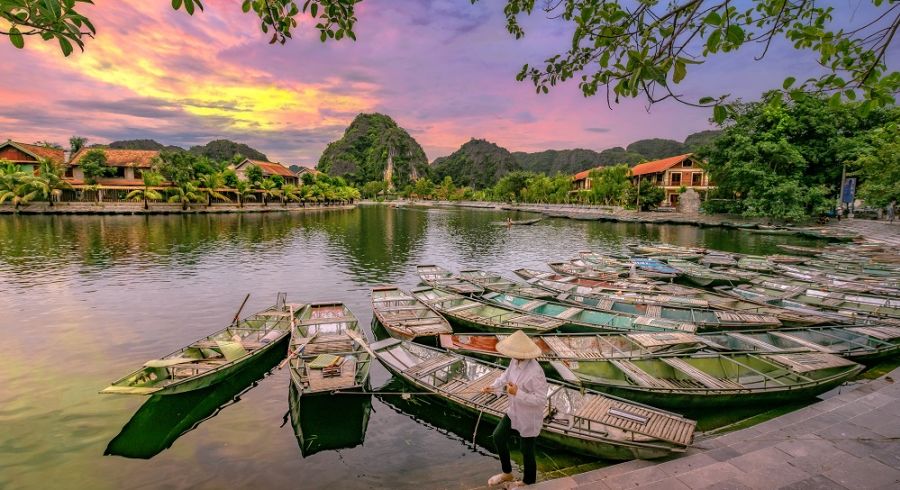 Best time to visit: January to April
Expect warm weather especially in Nha Trang which can get quite humid. Pack light clothes that breathe easily such as cotton clothing. Do carry a light rain jacket for the coastal areas which experience occasional rainfall.
Southern Vietnam (Ho Chi Minh, Phu Quoc, Phan Thiet, Mui Ne)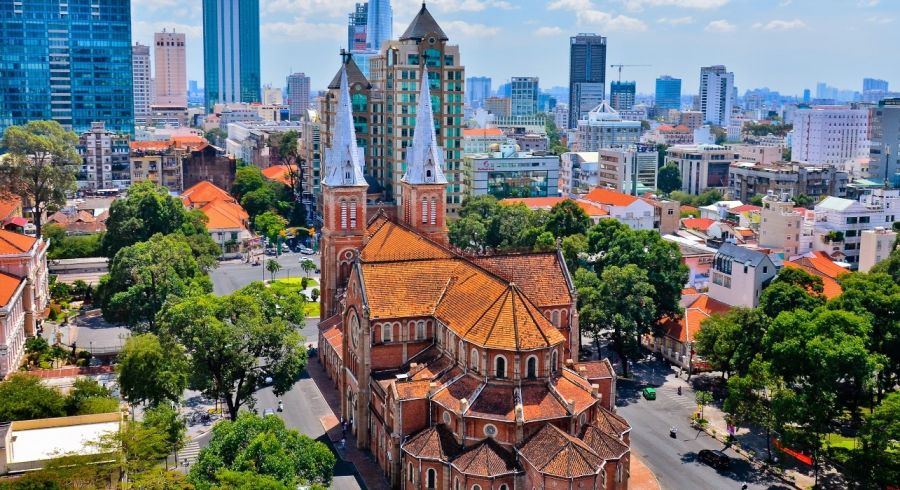 Best time to visit: November to March
Expect the southern part of Vietnam to be warm to hot during these dry months. Be sure to carry sunscreen SPF 30+, sunglasses, and lighter cotton and linen clothes. The Mekong Delta can be especially humid around this time so don't forget to stay hydrated at all time.
Tip: Packing for a trip to Vietnam can be a challenging task, and depends on where you plan to be visiting. Larger cities like Ho Chi Minh City and Hanoi offer upscale restaurants and bars, so pack some clothes and shoes for a nice evening out. It's not advisable to bring flashy jewelry. Check with your Travel Consultant if you have any questions.
The best time to visit Vietnam
Our destination experts are happy to share additional inputs on when to travel to Vietnam. Contact us for an obligation-free and complimentary quote.
Explore
Where do you want to go? What do you want to do? Be it popular sights or off the beaten path experiences, tell us your travel dream through our trip planner.
Design
Our destination experts will get in touch with you to craft a completely tailor-made, obligation-free itinerary to match your interests and budget.
Experience
Once you have booked your trip, sit back and relax – we'll take care of everything else. With our exceptional local team & 24/7 support, priceless memories await you!
Close