The best time to visit Zimbabwe
What is the best time to visit Zimbabwe? Our destination experts share an overview on the seasons and when to visit. 
A Zimbabwe tour is possible at any time of the year so it is worth considering how you want to spend your time in the country and what you wish to do. Zimbabwe is crossed by a high plateau, which moderates the climate even during the hot months. The country can be visited throughout the year, but it is important to consider what you would like to experience during your trip to Zimbabwe.
The climate of Zimbabwe can be divided as follows:
Cool drying time: May – August
Hot dry season: September – mid-November
Rainy season / Emerald Season: Mid November – April
The cool dry season is considered the best travel time for Zimbabwe travel. During the day, pleasant temperatures are around 20°C. By night, temperatures drop, especially in the higher regions, to freezing point. In low-lying areas, you can expect an average of about 5°C. June and August are considered the best months for safaris in Zimbabwe.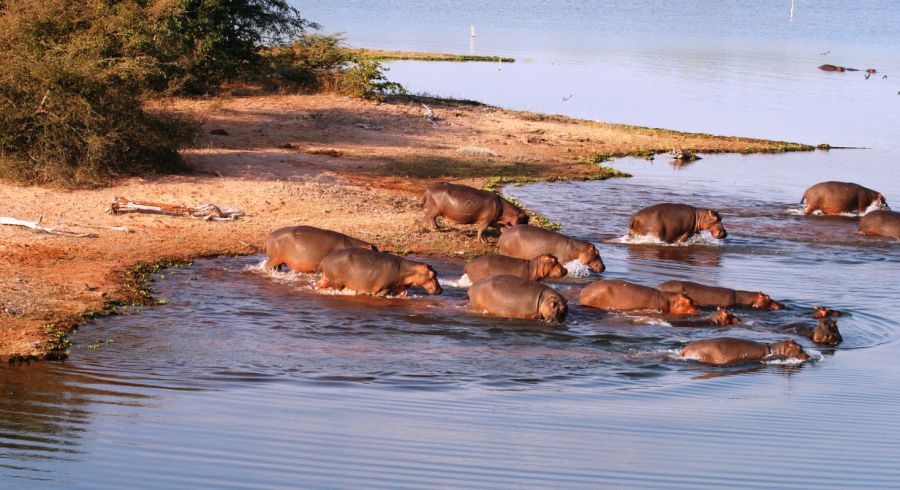 The hot dry season brings temperatures around 40°C during the day and high humidity. If you do not mind the heat, this is a great time for Zimbabwe safari trips. The animals gather around the remaining watering holes, and the grass is dried up and trampled down so that you have particularly good visibility.
The rainfall of the Emerald season brings a refreshing cooling effect for humans and wildlife alike. Temperatures vary between 25°C and 30°C during the day and remain pleasant even at night. The country's foliage flourishes, which has a very special charm. The emerald season is the best time to for bird watching.
Tips on the best time to visit Zimbabwe
Contact us for an obligation-free and complimentary quote. We are happy to advise you on your private and tailor-made Zimbabwe tour.