History of Cambodia
Cambodia has had a fascinating and diverse past, from the Stone Age of hunters and gatherers, up until to the modern day.
Cambodia was for centuries divided into rival states before King Jayavarman II founded the Khmer Empire. As a nation of animists, the integration of Hinduism and Buddhism was introduced easily in the 9th century and coexisted with the traditional belief that spirits inhabited the earth. During the golden age of the empire that existed until the 13th century, great temple complexes were built with regal and fine carvings, including the notable Angkor Wat.
During the 16th century, Cambodia was conquered by the Thai, destroying the capital city, Phonm Penh, at which time European missionaries also arrived. By the 19th century, Cambodia was under the protectorate of France. Cambodia became its own independent kingdom under Norodom Sihanouk in 1953. When the Vietnam War crossed into the border of Cambodia in the mid-1970s, the communist and brutal agrarian regime of the Khmer Rouge was born. This led to what is considered one of the worst genocides in modern history that today is remembered by the mass graves known as the Killing Fields, which you can visit on one of our private Cambodia tours.
The civil war ended when the Khmer Rouge were successfully removed by Vietnamese troops and the People's Republic of Kampuchea was formed. Today, despite a heavy-hearted legacy, Cambodia is ever optimistic about its future, and tourism is playing a positive role in boosting an emerging economy. While Phnom Penh is the official capital of modern-day Cambodia, Siem Reap remains its most-visited city owing to its proximity to the famed Angkor complex.
Explore
Where do you want to go? What do you want to do? Be it popular sights or off the beaten path experiences, tell us your travel dream through our trip planner.
Design
Our destination experts will get in touch with you to craft a completely tailor-made, obligation-free itinerary to match your interests and budget.
Experience
Once you have booked your trip, sit back and relax – we'll take care of everything else. With our exceptional local team & 24/7 support, priceless memories await you!
Close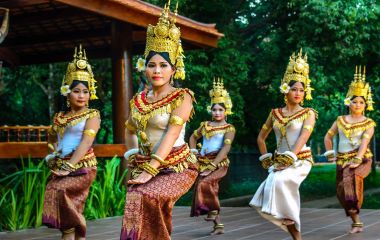 Being a Culture Vulture on your Cambodia Trip
From unique architecture and cultural flair to culinary delights and an inspiring NGO, unearth the charms of authentic Cambodia. Cambodia Trip: The Angkor Village Resort & Spa in Siem Reap The Angkor Wat Temple Complex in Siem Reap is every history enthusiast's dream.
Discover Cambodia's French Colonial Architecture
Famed and most visited for Siem Reap and UNESCO World Heritage Site Angkor Wat which many call a feat of planning and construction, Cambodia's cities possess a wealth of stunning colonial buildings.
Undiscovered Cambodia and Vietnam Destinations
Go off the beaten track on your vacation in Southeast Asia and discover unique hidden gems, tucked away amid misty mountains, rolling valleys, rice terraces and emerald bays.
Popular trips to cambodia
Classic Cambodia
7 Days: $ 1,390
/ person
On this Cambodia vacation, discover two fascinating jewels of Indochina. Find a beautiful blend of the past and present amid Phnom Penh's classic buildings, bustling waterfront, and cafe-lined streets.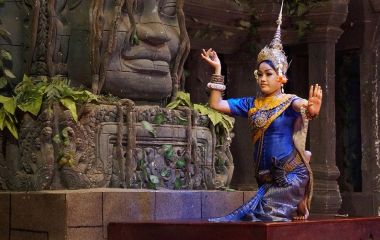 Cambodian Enchantment and Hidden Jewels
17 Days: $ 4,290
/ person
Discover the lesser known delights and hidden jewels of Cambodia on this tour. Unearth the magic of quaint provincial life, walk in rolling grasslands and pine forests, and spot the playful dolphins of the Irrawaddy.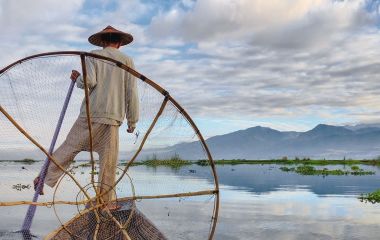 Mighty Rivers and Ancient Capitals
24 Days: $ 7,090
/ person
Travel back in time and immerse yourself in the diverse history and culture of Southeast Asia. Your journey takes you to Myanmar, Thailand, Laos and Cambodia, with the mighty rivers Irrawaddy and Mekong forming a backdrop throughout this private tour of Asia.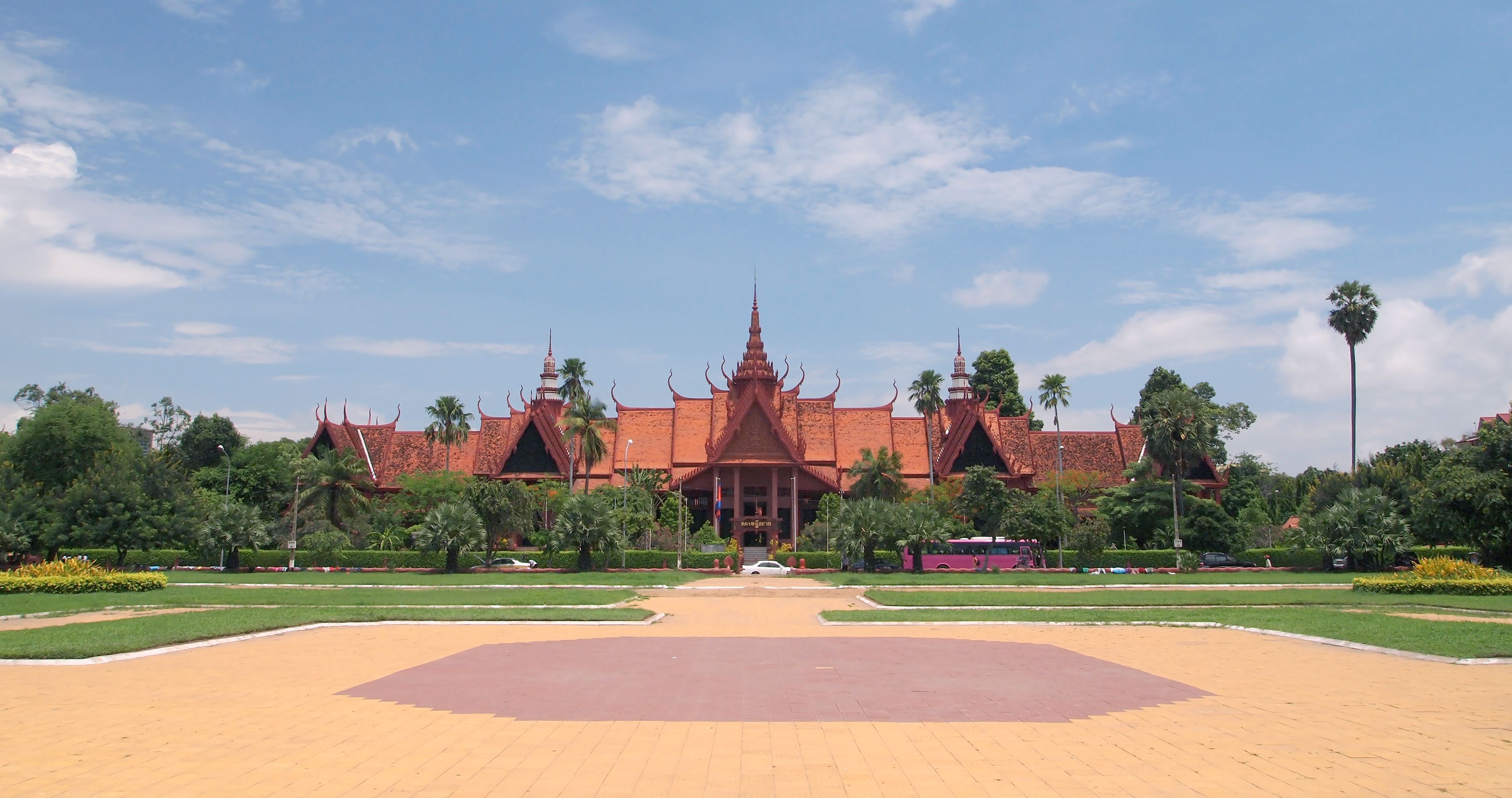 THE ENCHANTING DIFFERENCE
One of the very best travel experiences I have ever had. We even got updates once at 3 am! He also made one change in one day's itinerary to accommodate our wishes which was very wonderful. For business, I have traveled to Europe, Russia, all over Asia and South Africa but was blown away by all the beautiful sites in Argentina and Chile.
All the little touches made by our Enchanting Travel consultant, Amelia Edwards, were noticed and recognized by my wife and I. Thank you for making our milestone trip (25th wedding anniversary) such a memorable one! We look forward to engaging Enchanting Travels again for our next South American adventure!!
This was my first adventure as a solo traveler. But while I may have traveled on my own, I was never alone. I was well taken care of by a superb team of planners, trip coordinators, guides and drivers.
Do you have a vacation in mind? Personalize your itinerary with our Trip Builder.