Chile Travel Guide
Language of Chile
As your travel in Chile, you will find that English is not widely spoken in areas outside of tourist establishments. Please do not assume or expect local people to speak English on your Chile tours. However, most locals are warm and welcoming people who will try out some rudimentary English and make an effort to communicate with you as best as possible.
Vaccinations & Visa for Chile
There are no required vaccinations for Chile however, it is a good idea to ensure that your routine vaccinations are up to date. These include: influenza, chickenpox (or varicella), polio, measles/mumps/rubella (MMR), and diphtheria/pertussis/tetanus (DPT). There have been a few reported cases on dengue in Chile and visitors are advised to wear long-sleeved clothes and full pants, and carry insect repellent, especially in affected areas.
No visa is required for visitors from the US, UK, Canada and Australia. However, there is a reciprocity fee of USD 132 and USD 117 for Canadian and Australian citizens respectively. This will be charged upon entry into Chile. The fee is payable only in cash or with VISA credit card and only upon arrival. Once this entry reciprocity fee is paid the receipt is attached to the passport and passengers can proceed to immigration control. The receipt is regarded as a multiple entry visa and is valid until expiry of passport. US and UK nationals do not have to pay the reciprocity fee. You will receive an entrance ticket upon arrival that you will need to keep and present at the hotel and also upon your departure from Chile.
Important notes:
Special entry requirements apply for minors traveling alone or only with one parent. Please inform your travel consultant for such cases.
Import of fresh food and plants is prohibited in Chile and can lead to heavy fines. Please enter all the food supplies you are carrying in your entry form.
Cash and Credit Cards
The national currency of Chile is the Chilean Peso (CLP), and one peso is equal to 100 centavos.
In Chile, you can change money at a bank or currency exchange office. Many local stores also offer currency facilities although the rates are not as favorable. Exchanging your money at the airport is not recommended as the rates can be quite unfavorable. Except in remote destinations where you may need US dollars, Euros are generally accepted everywhere.
Visa is the most widely accepted credit card in South America, followed by MasterCard. American Express and Diners Club cards are sometimes accepted in Chile . Credit cards are accepted in most hotels, major shops and restaurants. ATMs are found in every city and town, and are usually open 24/7.
In most restaurants, you can include a tip in the invoice. However, while traveling in remote destinations, it is advisable to carry some cash with you.
Chile's Culture
The culture of Chile is reflective of its mix of indigenous tribes and descendants of Spanish colonialists, and is also a result of its geographic isolation from the rest of South America. In general, Chileans are warm, creative, family-oriented people, though somewhat more formal than some of their Latin American neighbors.
As you tour through Chile, you'll find that it's home to a plethora of famous creative minds and unique cultural identities, specifically Nobel Prize-winning poet Pablo Neruda and author Isabel Allende.
You can see a lot of indigenous influence on the country during your Chile tour, especially from the Mapuche and the Araucanians found in the South. On Easter Island, the Polynesian Rapa Nui culture is strongly represented to this day.
Meet the huaso, a type of cowboy. Huasos are popular folkloric figures in central Chile and are part of the nationalist identity. The folk dance associated with the huaso is the cuenca, which is Chile's national dance. In the far south of Patagonia one can find gaucho culture, another type of cowboy that is very similar to the Argentinean gaucho due to the geographic proximity and shared influences – this was a borderless region until modern times.
Top Chile Travel Tip – Culture:
Include a visit to Valparaiso on New Years' Eve in your tailor-made luxury Chile tours and you won't be disappointed. The city holds a World Record from 2007 for having the largest number of fireworks go off on a single evening, at the New Year's Pyrotechnic Festival (which is held every year)!
Cuisine of Chile
With over 2000 miles of Pacific coastline, Chile boasts some of the world's best seafood. Try some delicious wine on your Chile tour. The country is famous for its exquisite wines, which are a result of its incredible geography and climate.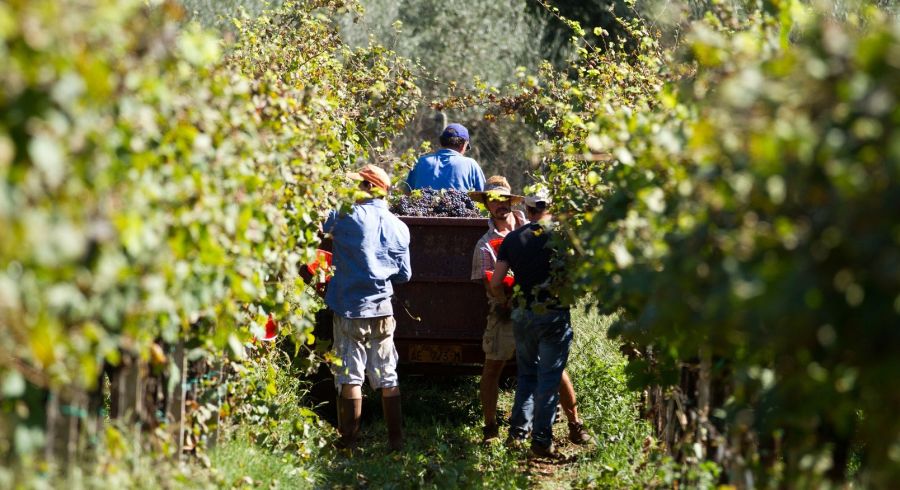 The central valleys produce full-bodied red wines like Cabernet and Carmenere while the coastal ranges offer you pleasure of trying delicious whites such as Chardonnay and Sauvignon Blanc on your private Chile tour. In addition, Chile also has incredible fresh produce so its cuisine is full of fresh flavors. A convivivial evening spent by the barbecue pit is an essential part of your Chile travel package. All Chileans enjoy a good barbecue, especially during family get-togethers. In Patagonia, gauchosare known to roast lamb on a spit with an open fire.
Expect to dine at odd hours during your Chile tour as mealtimes are different than elsewhere in the world. Dinner is between 8:30 pm and 11:30pm, lunch can be anytime between 12.30 pm and 4 pm while tea or coffee is served during a tea break called las onces around 5 or 6 pm.
Whet your appetite with some typical Chile food:
Curanto: stew made from various shellfish
Machas a la parmesana: parmesan clams
Fresh salmon: the name says it all!
Asado: a type of barbecue particularly favored during family gatherings
Completo: a type of hot dog loaded with sauerkraut, avocado, mayonnaise, mustard and cheese – a popular type of street food in Chile
Top Chile Travel Tips – Cuisine:
Chileans are known for their love of salt and often add salt to cooked food before even tasting it! Be sure to taste your dishes first before adding.
Caldillo de Congrio, a soup made of conger, eel and vegetables, finds mention in Nobel Laureate Pablo Neruda's poem Oda al Caldillo de Congrio.
History of Chile
Watch centuries of history unfold before you on your private Chile tour. Chile's history begins with distinct indigenous cultures who inhabited the country in ancient times. In the north the Inca held sway and in the central and southern stretches lived the Araucarian tribes, most notably the Mapuche.
In 1540, Spanish conquistador Pedro de Valdivia landed in Chile and founded Santiago and other cities, despite fierce resistance from the Araucanians who attacked and destroyed the settlements. A century of warfare followed, but eventually the Spanish won control. Chile declared independence in 1810 but wasn't actually liberated until 1818, when Jose de San Martinfrom Argentina famously crossed the Andes and joined with the Chilean General Bernardo O'Higgins to defeat the Spanish troops.
In 1879, Chile seized the Bolivian port of Antofagasta and initiated a war with Bolivia and Peru. Chile was victorious, gaining control of many ports and important nitrate and copper mines. Chile was a prosperous country at the close of the 19th century, but a fall in exports due to WWI caused economic decline and unrest. The military took control and subsequent years saw various changes in the government.
In 1970 Marxist Salvador Allende became the first freely elected communist president of Chile. His administration was plagued by unrest and economic disaster, fuelled by antagonism from the USA.
In 1973 Augusto Pinochet took over after a military coup. Pinochet's regime was especially controversial due to the Dirty War, when thousands of dissenters disappeared. Despite this, Pinochet was able to raise the literacy rate and stabilize the Chilean economy. In 1989 Pinochet allowed for free elections and Chile returned to democracy; the economy grew, the country became politically stable, and gradually Chile tourism began to gain momentum. Sebastian Pinera was elected president in 2010.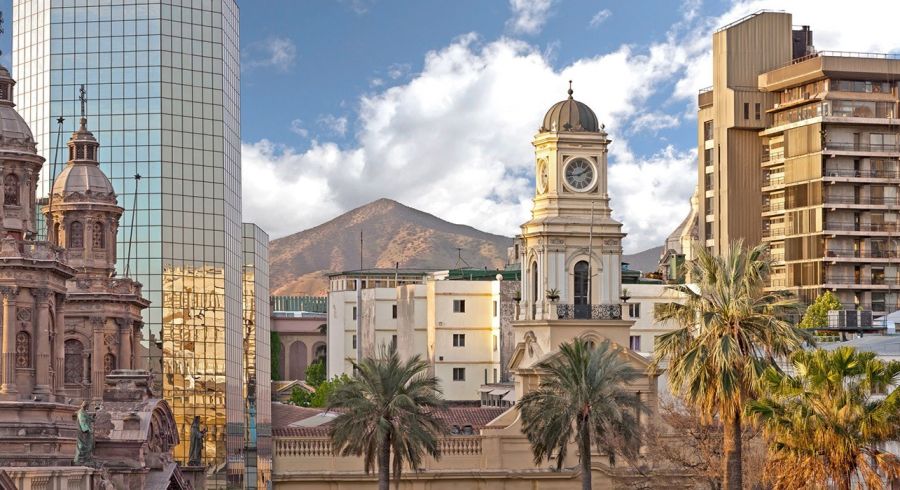 Though there is still a stark divide between the wealthy middle class and the poor, on your Chile tour you will find that it's currently one of the strongest economies in Latin America and growing!
Top Chile Travel Tip – History:
During our luxury Chile tours, do check out the national flag to see if you can spot similarities with the Texas state flag. It was designed according to suggestions from a US Envoy.
Explore
Where do you want to go? What do you want to do? Be it popular sights or off the beaten path experiences, tell us your travel dream through our trip planner.
Design
Our destination experts will get in touch with you to craft a completely tailor-made, obligation-free itinerary to match your interests and budget.
Experience
Once you have booked your trip, sit back and relax – we'll take care of everything else. With our exceptional local team & 24/7 support, priceless memories await you!
Close