Climate Considerations
We are sure that you are all too aware that tourism and travel is one of the key sectors contributing to the global climate change crisis. Flying is one of the world's fastest growing contributors of CO2 emissions.
Tourism and Climate Change: The Facts
International tourism – including transport, accommodation and activities – contributes about 5% of global emissions [UNWTO, UNEP and WMO]
Enchanting Travels believes in the importance in climate protection which is why we are open to discussing the challenges faced, and are transparent with our guests.
While other transportation adopt and innovate with alternative technology and energy sources such as electric cars, planes continue to use kerosene. As long-haul travel grows worldwide, there are still no legislative frameworks in place to force the aviation industry to reduce their emissions. The good news is that negotiations are underway with aviation industry and the United Nations Framework Convention on Climate Change (UNFCCC) and targets for emission reductions are being considered. It is easy to feel disconnected about how our individual vacation decisions can contribute to these numbers, but herein lies our opportunity.
True Trips of a Lifetime
Enchanting Travels is dedicated to providing trips of a lifetime, and so we recommend that when you do travel long-haul, you make every vacation count!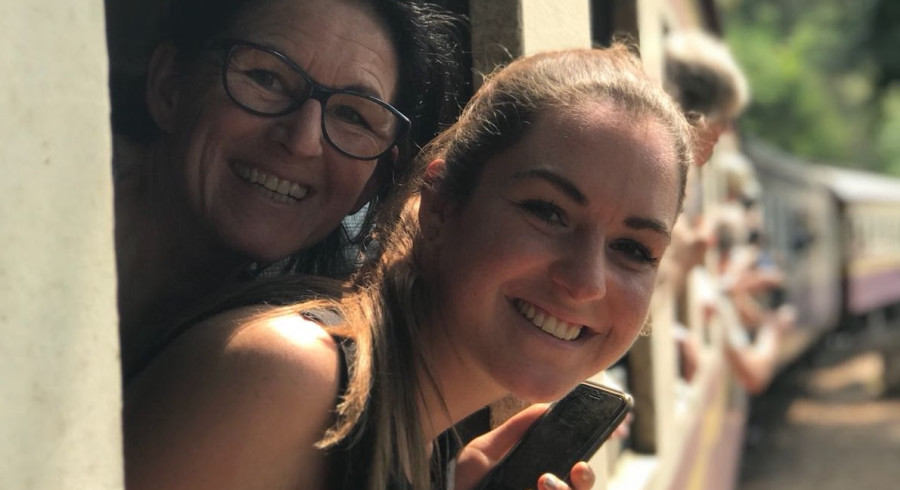 Choose longer trips to avoid frequent long-haul flights. Embrace responsible travel experiences that give back to the destination, be it through community participation, conservation education, or simple economic opportunity. When you plan your journey with Enchanting Travels, know that we have established our global offices and communications so that we minimize the need for frequent air travel by employing local, multilingual staff.
Our Impartiality
When it comes to working with international airlines, Enchanting Travels remains impartial and independent and does not have any specific tie-ups or take any tour operator commissions. We simply recommend and book flights for our guests on our expertise: we select airlines that are reliable and have a good track record, connect well with onward journeys, and are most value-for-money for our guests. This impartiality unfortunately means that we do not have the power to encourage our airline partners to reduce their carbon footprint.
Carbon Offsetting
We believe there is a need to focus on climate-considerate air travel.
What is carbon offsetting?
Carbon offsetting entails an individual or business offsetting their CO2 emissions, which in travel is particularly caused by air travel.
Some environmentalists take issue with carbon offsetting – highlighting that a simple act of planting a tree is a way to compensate for guilt while ignoring the fact that trees don't actually absorb CO2 permanently. There are other ways to engage in carbon offsetting however, such as the Clean Development Mechanism (CDM), which ensures carbon emissions are reduced through projects that increase energy efficiency or promote renewable energy in economically emerging countries. These projects are usually designed promote development and resilience.
While we are hoping for innovation from commercial airlines that drastically reduce CO2 emissions, we believe it is the right thing for us to offer our guests the option to voluntarily contribute in offsetting carbon emissions for international flights. When selecting a verified reliable partner, we do feel that Carbon offsetting is a step in the right direction.
We partner with Atmosfair, a climate protection organization with a focus on prevention, reduction and compensation. Atmosfair's climate change mitigation projects are registered with the Clean Development Mechanism (CDM) Gold Standard, the internationally recognized highest benchmark in climate protection. The Gold Standard was established by leading environmental organizations and includes independent verification and reporting. Atmosfair's aim is to protect the climate by compensating greenhouse gases through the use of renewable energies, among other activities, and the organization works in many of the countries in which we have offices, including India, Kenya, and South Africa. For example, one of Atmosfair's campaigns was to support renewal energy sources in the reconstruction of Nepal after the devastating earthquake in 2015. We also appreciate Atmosfair's innovation, such as generating power from brazil nut shells in Bolivia! Atmosfair is also involved in delivering environmental education to schools in Germany.