Costa Rica Travel Tips
There are often small, seemingly insignificant details and issues that can impact your travels. To make sure your visit to Costa Rica is as pleasant and stress-free as possible, we have compiled a short list of tips that may be helpful to keep in mind as you explore Costa Rica.
Visas: Costa Rica is a welcoming country, and if you are a citizen of the USA, Canada, the EU, Switzerland, or Australia, then no tourist Visa is required for your visit, that is of course, unless you want to stay longer than 90 days. Officially speaking, you need to have proof of how long you will stay in Costa Rica, and an indication of how you will spend your time (e.g. work or leisure). Indeed some airlines won't allow you to fly without a return ticket. However, unofficially, once you're in Costa Rica, this rule is often not enforced. However, it is advisable to be ready with documentation on you just in case you are required to produce this during your vacation.
Credit cards: As a modern country, you will find that credit cards are widely accepted and used in most urban areas, especially in larger cities. However, if you intend to leave major cities and explore Costa Rica's many charming small towns or bustling markets, it is advisable to carry cash, especially small denomination notes.
Vaccinations: As a humid, tropical country, some diseases and viruses can be expected in Costa Rica. Luckily, there are some things you can do to mitigate these dangers. Travelers should make sure to have hepatitis A and typhoid vaccinations, as it is possible to contract these through contaminated food or water in Costa Rica.
The water in San Jose and other areas popular with travelers is generally safe to drink. Some minor sickness is often a risk when visiting foreign countries, and especially those with a different climate to what you are used to, and Costa Rica is no different. If you want to avoid this risk altogether, it may be a good idea to buy bottled water.
There is no risk of Yellow Fever in Costa Rica. The government requires proof of vaccination if you are arriving from a country with risk of Yellow Fever. At the moment, Zika virus transmission remains a risk in Costa Rica. As such, it is advisable to take meticulous anti-mosquito measures whenever possible. Repellents such as DEET are essential for your trip, especially if you are visiting the rural and forested areas. Considering the information mentioned above, we recommend that you postpone your visit to Costa Rica if you are pregnant.
Altitude sickness: This will mostly affect people who intend to explore Costa Rica's mountainous terrain. But when climbing or hiking around Costa Rica's many mountains and volcanoes, you may experience some altitude sickness. are unlikely to experience much altitude sickness below 2500 meters (or 8200 feet) elevation, at lower altitudes such as Monteverde (1500 masl/4900 feet), some travelers have found themselves short of breath more often than they would at sea level. If you travel on the many winding roads in Monteverde it is possible you will experience some dizziness stemming from the motion and altitude.
If you stay mindful of these travel tips for Costa Rica, and prepare accordingly, you will be able to experience the best of the country without worrying about the worst. While traveling with us, our experienced team will be delighted assist you at all stages.
What to Pack for Costa Rica
What you should pack on your visit to Costa Rica is largely dependent on when you visit and where you are going. Since the weather in Costa Rica is generally tropical or subtropical, light and comfortable clothing is essential, along with plenty of sun cream.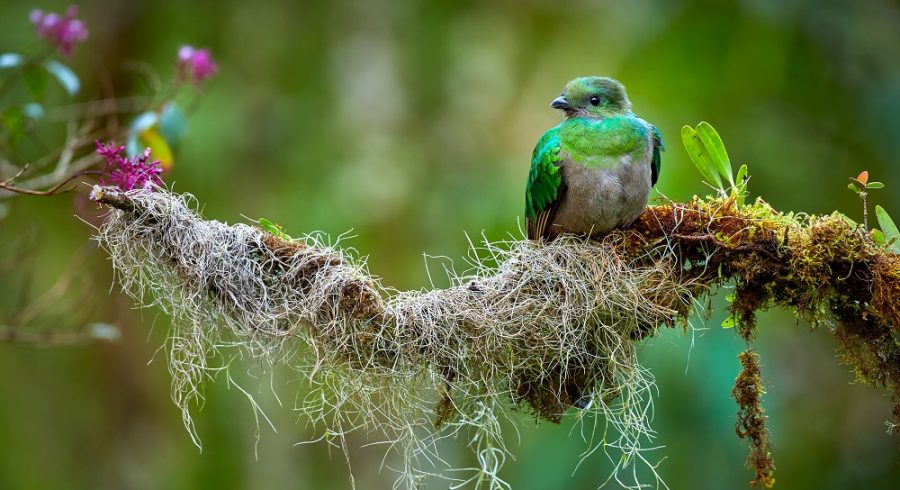 However, if you are visiting Costa Rica during the 'green' or rainy seasons, or expect to to spend time in high altitudes, you should pack some warmer clothes, in addition to a light rain jacket. The evenings in the Highlands of Costa Rica can be quite cool, and in the wet seasons, rainfall in the evening is quite common. Such gear is also vital if you plan on visiting Monteverde Cloud Forest, which has its own damp micro climate where rainfall can occur at any time of the year.
If you are planning on having a slightly adventurous vacation and expect to enjoy the many wonderful national parks Costa Rica offers, taking comfortable shoes for walking is extremely useful. If you expect rain, make sure they're waterproof too. It's no fun traipsing around with soggy feet!
Some tours, such as the turtle watching tour of Tortuguero, are best enjoyed in the evening, so taking a flashlight and dark clothing is advisable. The dark clothing will make you less visible to the local wildlife and you will be able to get closer to and observe them more naturally.
Of course, much of this is dependent on your expectations and plans. So a little bit of research beforehand can ensure that you pack exactly what you need for your journey.
Currency of Costa Rica
The currency of Costa Rica, the Colón, is named after the legendary explorer and sailor Cristobal Colón, or as he is more commonly known: Christopher Columbus. Though Columbus is most famous for discovering America, he is also credited for discovering Costa Rica in 1502.
Fascinatingly, during the colonial times, cacao seeds were implemented as a basic form of currency. This remained the case until the 1840s, when coffee plantation workers started to use "coffee tickets" – a basic form of currency given to plantation workers as a reward, to exchange goods in stores. The Colón became the official currency in the last years of the 19th century.
The coins were first introduced in 1897 and changed little until 1935, when they were redesigned to include national symbols such as Costa Rica's coat of arms. However, as if to represent Costa Rica's stance on environmental protection, bills since 2012 were colorfully changed with touches inspired by the country's diverse wildlife. New images depicting the sloth, the hummingbird, the morpho butterfly and the white-headed capuchin monkey were introduced. The design isn't the only interesting feature though – indeed these new bills were created with new materials so that visually impaired people can distinguish between bills as well!
Explore
Where do you want to go? What do you want to do? Be it popular sights or off the beaten path experiences, tell us your travel dream through our trip planner.
Design
Our destination experts will get in touch with you to craft a completely tailor-made, obligation-free itinerary to match your interests and budget.
Experience
Once you have booked your trip, sit back and relax – we'll take care of everything else. With our exceptional local team & 24/7 support, priceless memories await you!
Close