Preparing for a personalized tour of India? Read our India travel tips from our destination experts. 
Cash and Credit Cards
The official currency of India is the Indian Rupee (INR). The Rupee is linked to a basket of currencies and its value is generally stable. Please note that foreign travelers are not allowed to bring rupees with them into India. Major currencies such as US dollar, British pound and Euros are easy to change throughout India.
Modern 24-hour ATMs are found in most large towns and cities. The most commonly accepted cards are Visa and MasterCard. Credit cards are accepted at growing numbers of shops, up-market restaurants, mid-range and top-end hotels.
While international transfers can be received via money changers affiliated with MoneyGram or Western Union, these often include a hefty transaction fee. To collect cash, you will need your passport and the name and reference number of the person sending the funds.
Do's and don'ts
Whenever you change money, check every note. Do not accept any ripped notes, as these may not be accepted as payment elsewhere.
Keep some smaller denomination notes handy – these are useful for transactions with small vendors.
When you are traveling away from major towns, always carry cash or travelers cheques as backup.
Check in advance whether your card can access banking networks in India and ask for details of charges.
Keep the emergency lost-and-stolen numbers for your credit/debit cards in a safe place, separate from your cards, and report any loss or theft immediately.
When using travelers cheques, always keep a record of the serial number along with the proof-of-purchase slip, and encashment voucher.
Communication and Internet
Mobile phone communication in India has skyrocketed in the recent years and you can expect mobile phone coverage everywhere, except in very remote rural areas. Internet cafes abound in urban areas and many modern/business hotels offer WiFi services to their guests. Kindly note that only a few hotels offer complimentary WiFi in public areas and that most hotels provide internet on a chargeable basis.
India's country code is +91.
Getting Around
It is advisable to start early in the morning for inter-city drives. This way you avoid office traffic and reduce your drive time. When starting early for inter-city drives, please carry packed lunches from your hotel. Please carry toilet paper with you on all long drives since public washrooms may be always be clean.
Trains
Train journeys in India can be challenging, however, they offer a truly unique look at life in India. With us, you don't need to worry – your Enchanting Travels representative is happy to assist you at the station.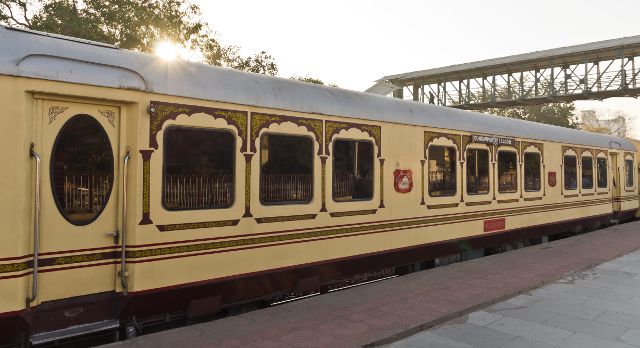 Do's and don'ts
Keep all your luggage and personal items within sight.
Always keep your train ticket safe. You will need to present it to a Ticket Checker en route.
Upon reaching your destination, please look out for our representative who will escort you from your compartment till your hotel.
It is advisable to always carry toilet paper and hand sanitizer with you as toilets may not always be clean.
Purchase refreshments only from registered Indian Railways employees in uniform and not from local vendors.
Flights
It is advisable to reach the airport one and a half hours prior to departure for domestic flights and three hours in advance for international flights. While the weight restrictions vary by airline, type of aircraft and sector of travel, the general rule of thumb is 30 kg (66 lb) for business class passengers and 15 kg (33 lb) for economy. You are allowed 1 piece of hand luggage weighing 7 kg (15 lb) for all domestic flights within India.
Safety First
India is by and large a very safe country that will leave you mesmerized and mystified. However stimulated, inspired, awe-struck or overwhelmed you might feel while here, it is always important to remain alert. Here are a few basic guidelines for staying safe in India.
Never discuss your travel plans with strangers. Also, do not disclose how much money you are carrying.
Avoid traveling alone at night. Never hand over your luggage to any unknown person except for our representatives or to your hotel staff.
Keep all valuable items like money, passports, jewelry, etc. safely in the hotel locker or in a locked suitcase. Also, please avoid carrying or displaying large sums of money in public.
With ATMs available in most cities, and many shops accepting credit cards you won't need to "stock up" and carry cash in large quantities.
It is best to buy a money pouch that can be strapped onto your body and worn underneath your clothing. Also avoid keeping your wallet in the back pocket to avoid pickpockets, especially in crowded areas.
Staying Healthy
All Enchanting Travels cars are equipped with bottled water; please avoid drinking water from outside, even if it is sealed and of a good make. Also, please avoid eating vegetable salads, fried foods, and beverages from roadside vendors unless recommended by your guide. These may seem tempting but can be unhygienic.
When ordering food, please feel free to request orders 'non-spicy.'
Your guides and chauffeurs will know reputable restaurants, and all of your hotels with restaurants will be a good choice for dining. Also, please keep in mind certain cultural sensitivities while eating at restaurants. Please do not ask for beef products unless it is listed in the menu. Vegetarians will find their diets easily catered to, however it is good to remember that in India eggs are not considered vegetarian food. Your personal Trip Coordinator is happy to share more India travel tips and stay in touch with you throughout the duration of your trip.
Clothes and Etiquette
As a rule of thumb, visitors to the larger cities like Delhi, Mumbai, or Bangalore will find that a mix of Indian and Western clothing is acceptable and is worn by many young Indians. However, in many popular tourist destinations such as Rajasthan, modesty in dress is recommended.
Please also keep in mind that modest behavior is also appreciated as public displays of affection, even between spouses, is considered in bad taste in many parts of the country.
Important note: The Hindu Religious and Charitable Endowments (HR & CE) Department has issued a notice to the temples under its control to strictly enforce a dress code for entering temples in Tamil Nadu, South India. Other temples that do not fall under the government control may also enforce their own dress code. As a result, Hindu temples in southern India have begun turning away visitors in western clothing after a court order banning jeans and shorts as inappropriate for spiritual worship came into effect.
India Travel Tips
Photography: Most monuments are open from 9 am to 6 pm. It is always a good idea to start early in the morning for sightseeing so you can make the most use of your day. Cameras are allowed in most of the monuments; but there are few places such as temples where it is considered disrespectful to take pictures. There are also places where you need to take prior permission for photography. When in doubt, always ask first.
Charity: Please don't give to street beggars, no matter how hard it may be. Criminal organizations who profit from their misery enslave most beggars in India. If you want to give, a registered charity is the best choice.
Shopping: Avoid buying souvenirs and gift items from 'touts' in and around monuments. In case you do like something, just ask your tour guide to help you bargain and pay the right amount for items.
Worship: Although India is the largest secular democracy in the world, the spiritual life of her residents permeates into both public and private spaces. Respect for others beliefs – whether Hindu, Muslim, Sikh, Christian, Buddhist or another, is shown by speaking with tact and sensitivity on these subjects and by observing codes of dress and behavior such as removing shoes and covering your head in places of worship.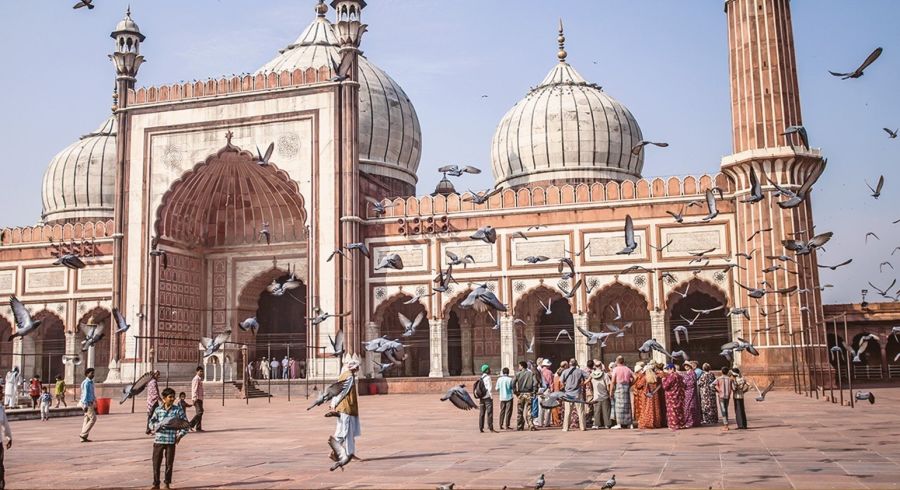 Food habits: Due to cultural differences, avoid asking for meat at a restaurant if it isn't mentioned on the menu. Also remember, eggs are not considered part of vegetarian cuisine in India.
Best time to travel
The best time for your India tour depends on which region you wish to visit. Follow this link to read more about when to travel in parts of India.
Insider India Travel Tips
Contact us for more recommendations and India travel tips for your tour. Our destination experts are happy to advise you and create a tailor-made itinerary for you without any obligation.