Indonesia Travel Tips
Here the most important Indonesia travel tips compiled by our destination experts.
Body language
Most Indonesian people are indirect when they communicate, so as not to offend others. The same is expected when you communicate, as even loud voices can be misconstrued as shouting, which can be a real cause of malu (shame), so it is better to highlight any issues privately and softly during your tour of Indonesia. Much of the language is communicated non-verbally, so pay attention to body language. This is an important part of the culture.
Did you know? In the nation's official language of Bahasa Indonesia, there are 12 ways of saying No, and several ways of saying Yes (when the actual meaning is no)!
Gift giving
If you are given a gift, it is expected that you verbally refuse it before taking it, as a means of politeness. If you wish to give gifts to new friends you meet during your private tour of Indonesia with us, try to wrap the present in gold and red paper, and always give from the right hand.
Avoid sharp items (which can indicate that you wish to sever the friendship), alcohol (as it is often prohibited in Islam), non-Halal foodstuffs, or leather (as it is often prohibited in Hinduism). Note that gifts are never opened in front of the gift bearer.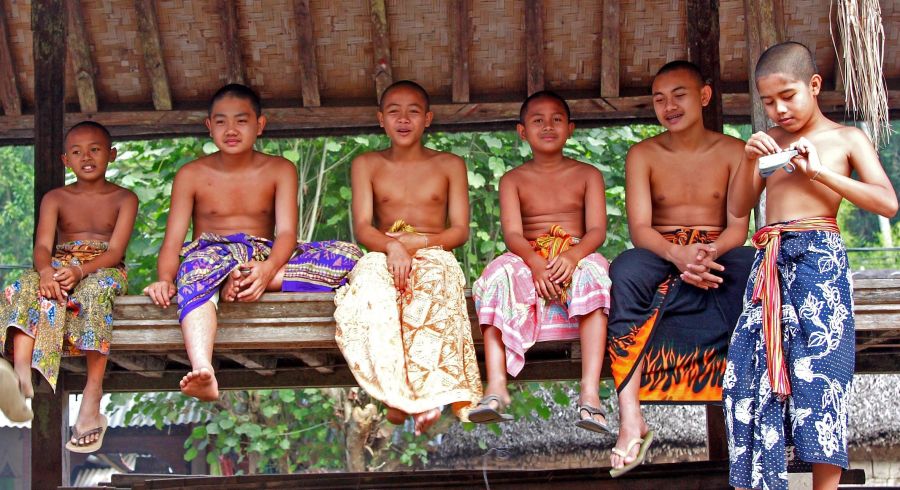 What to wear during your Indonesia tour
Indonesia has a warm climate, so it is best to wear cotton and light clothing and layer up rather than bring heavy clothing. A light rain jacket during the rainy season is a good idea.
As Indonesia is a predominantly conservative culture, particularly in the rural regions, it is best to dress conservatively. Ideally, particularly outside of cosmopolitan areas, women should cover up their legs and chest areas so as not to attract undesirable looks or offend the local people. Even in the cities, halter tops and miniskirts or skimpy shorts are frowned upon and can welcome unwanted attention. Carrying a shawl or scarf around is a good idea.
Indonesia travel tips from experts
Our travel consultants are happy to share their personal Indonesia travel tips for your trip. Contact us today to plan your tailor-made Indonesia tour.