Is New Zealand safe? Here are some top tips from our destination experts for seamless and safe New Zealand travels.
While New Zealand is generally thought of as a pretty safe country to visit, it's still a good idea to take the same level of care and caution as you would at home. Keep an eye on your belongings at all times when you're out and about, and make sure any valuables are kept safely locked away when not in use.
Crime rates are fairly low, however, petty theft is not unheard of. Try to avoid carrying large amounts of cash with you and be vigilant when using ATM machines. It's a good idea to make copies of any travel documents, passports or other forms of ID in case you lose the originals. You should also note down any serial numbers on electronics like cameras and laptops so they can be traced if they're stolen.
When it comes to protecting yourself from nature, you'll find New Zealand is thankfully not home to any poisonous insects, snakes or scorpions. This means you enjoy its rural areas without fear of being bitten or stung.
Explore
Where do you want to go? What do you want to do? Be it popular sights or off the beaten path experiences, tell us your travel dream through our trip planner.
Design
Our destination experts will get in touch with you to craft a completely tailor-made, obligation-free itinerary to match your interests and budget.
Experience
Once you have booked your trip, sit back and relax – we'll take care of everything else. With our exceptional local team & 24/7 support, priceless memories await you!
Close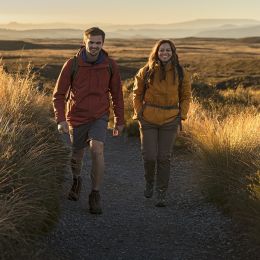 New Zealand Safety Tips
Safety in New Zealand's cities and towns
If you're planning on visiting New Zealand's cities and larger towns, it's worth being extra cautious with your belongings, especially if you're wandering around at night. Avoid walking through city parks or unlit areas afterdark and never accept lifts from strangers. It's good practice to make sure someone knows where you are at all times if you're travelling on your own, too.
Safety on New Zealand's roads
If you're planning on hiring a car during your vacation, remember that vehicles drive on the left hand side of the road in New Zealand. You should give way when turning right, and never drive under the influence of alcohol or when using a mobile phone.
The legal drinking age in New Zealand is 18, although you may be asked for ID if you look under 25. It's against the law to drink any amount of alcohol and then drive if you're under 20 years old.
Emergency services in New Zealand
If you urgently require the assistance of the police, ambulance services or fire department, New Zealand's emergency phone number is 111 and calls are free. You'll also find police stations in all cities and large towns if you need to report a crime during your vacation.
For more information, visit the US travel advisory page here.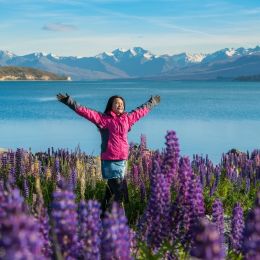 Is new Zealand safe? Hear from our destination experts
Your safety is our top priority. Our destination experts are happy to advise on where to visit and general safety tips for New Zealand. During your trip, your dedicated Trip Coordinator, guide and chauffeur will make you that you are always cared for and well advised. Contact us for an obligation-free, seamless and safe New Zealand tour itinerary that is personalized to your interests and preferences.

Do you have a vacation in mind? Personalize your itinerary with our Trip Builder.