Cuisine in Japan
What can you expect from the cuisine in Japan? Here are the top Japan food tips from our experts.
Did you know that Tokyo city boasts the largest number of Michelin-starred restaurants in the world?
Traditional and innovative at the same time, Japanese cuisine is characterized by its seasonality, exquisite ingredients and presentation. Having indulged their love for unique flavors and the best culinary encounters, our destination experts share their favorite food experiences in Japan. Delve into the delicious flavors of Tokyo, discover the fluffiest pancakes in Osaka or the best street food of Kyoto – Japanese cuisine is yours to discover!
Food in Japan is usually a combination of rice or noodles with a soup, and okazu made from meat, fish or vegetables. Add some miso, dashi or soy to the dish and your meal is complete! The Japanese are fervent believers of five basic tastes that appease the palate – sweet, sour, salty, bitter, and savory, or umami. Considered a distinct flavor in itself by scientists the world over, you can taste umami flavors in meaty broths served by ubiquitous street food trucks in Tokyo.
Discover the best sushi in Tokyo's Tsukiji fish market, especially a special variety called chirashi or 'Scattered Sushi', which includes the freshest cut-offs served on a donburi (rice bowl dish). Walk into Ebisu Yokocho food arcade in Tokyo – a congregation of small street side shops selling delicious street food, from yakitori to sashimi. It is literally one of the tastiest neighborhood in Tokyo, where aromas of fried meat and sake entice your senses.
Japanese matcha is a finely ground green tea powder and just one cup is believed to be as good as ten cups of regular green tea. Sample the deliciousness when you visit tea plantations of Uji from Kyoto. Listed as UNESCO Intangible World Heritage, the intricacies of Japanese cuisine and the beloved bento box, is best discovered with an Enchanting Travels private Japanese cooking class in Kyoto.
Osaka's famous restaurant street of Dotonbori is a food lover's paradise. Stop by colorful eateries, ramen bars and upscale restaurants on your gourmet food tour.
Explore
Where do you want to go? What do you want to do? Be it popular sights or off the beaten path experiences, tell us your travel dream through our trip planner.
Design
Our destination experts will get in touch with you to craft a completely tailor-made, obligation-free itinerary to match your interests and budget.
Experience
Once you have booked your trip, sit back and relax – we'll take care of everything else. With our exceptional local team & 24/7 support, priceless memories await you!
Close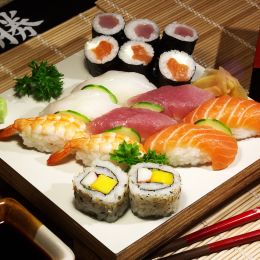 Cuisine in Japan – What to eat
Sample some of Japan's best food.
Sushi: Cooked vinegar rice with other ingredients such as raw fish and seafood.
Sashimi: Fresh raw fish sliced into thin pieces.
Tempura: A Japanese dish of seafood or vegetables that have been covered in a light batter and deep fried.
Nabemono: A variety of one-pot dishes, usually chicken, fish, tofu, or vegetables, simmered in a light, fish-based broth.
Shabu-shabu: A dish prepared at the table with a combination of vegetables, but cooked in boiling broth.
Teppanyaki: A style that uses an iron griddle to cook dishes such as steak, seafood, and vegetables.
Yakitori: Small pieces of chicken meat skewered on a bamboo stick and cooked over hot coals.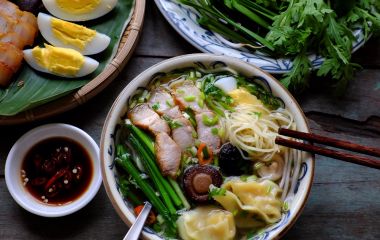 Your Guide to the Top 10 Food Destinations in the World 
Embark on a culinary sojourn that will most certainly tantalize your tastebuds! Our curated list of destinations will provide a truly mouthwatering vacation.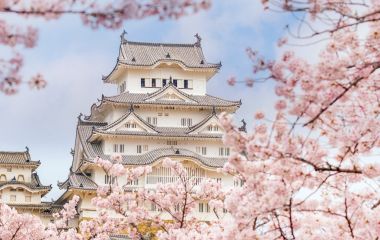 Experience the Magical Cherry Blossom Festival in Japan
Plan your Japan vacation to coincide with the magical cherry blossom festival in Spring for a truly unique experience.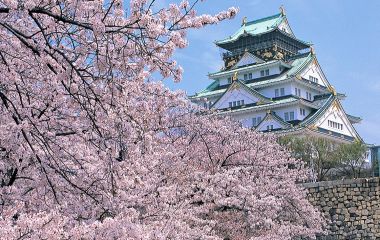 Top 10 Things to do in Osaka
If you're looking for things to do in Osaka during your Japan vacation, we've got you covered. Compiled by our experts, take your pick from our top 10 favorites!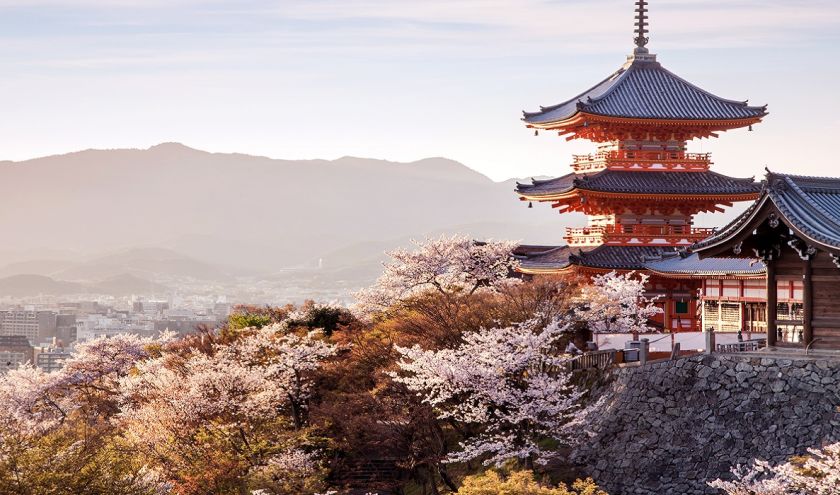 Secrets of Japan with our Enchanting Experts!
Are you ready to plan your Japan vacation? Our destination experts for Asia introduce you to the secrets and hidden gems of Japan.
Read Post
Japan off the Beaten Track
16 Days: $ 7,190
/ person
Venture off the beaten path on this Japan vacation! Not on any typical tourist trail, enjoy stunning landscapes including the Japanese Alps, and adventure sports at convenient bases in Central Japan.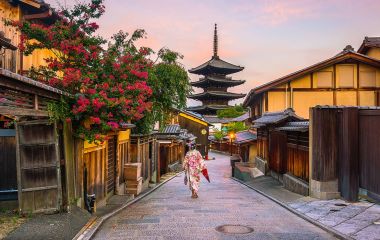 Just Japan – An Introduction
8 Days: $ 2,590
/ person
An ideal introduction to the Land of the Rising Sun, explore the best-loved highlights of Japan in just a short period of time. Discover an incredible blend of old world charm and modern innovation in Tokyo, walk past bustling street laden with the best street and gourmet cuisine that the city has to offer, and […]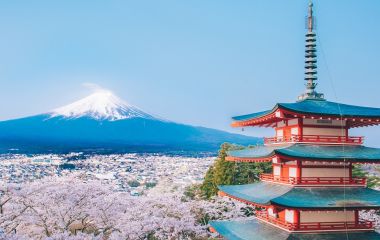 Japan's Hidden Treasures
17 Days: $ 12,690
/ person
From hiking in iconic national parks and verdant highland valleys to lazing in your very own private Japanese onsen, visits to fairy tale villages in the countryside and tea ceremonies with geishas, this vacation is the perfect introduction to the traditions and lesser known treasures of Japan.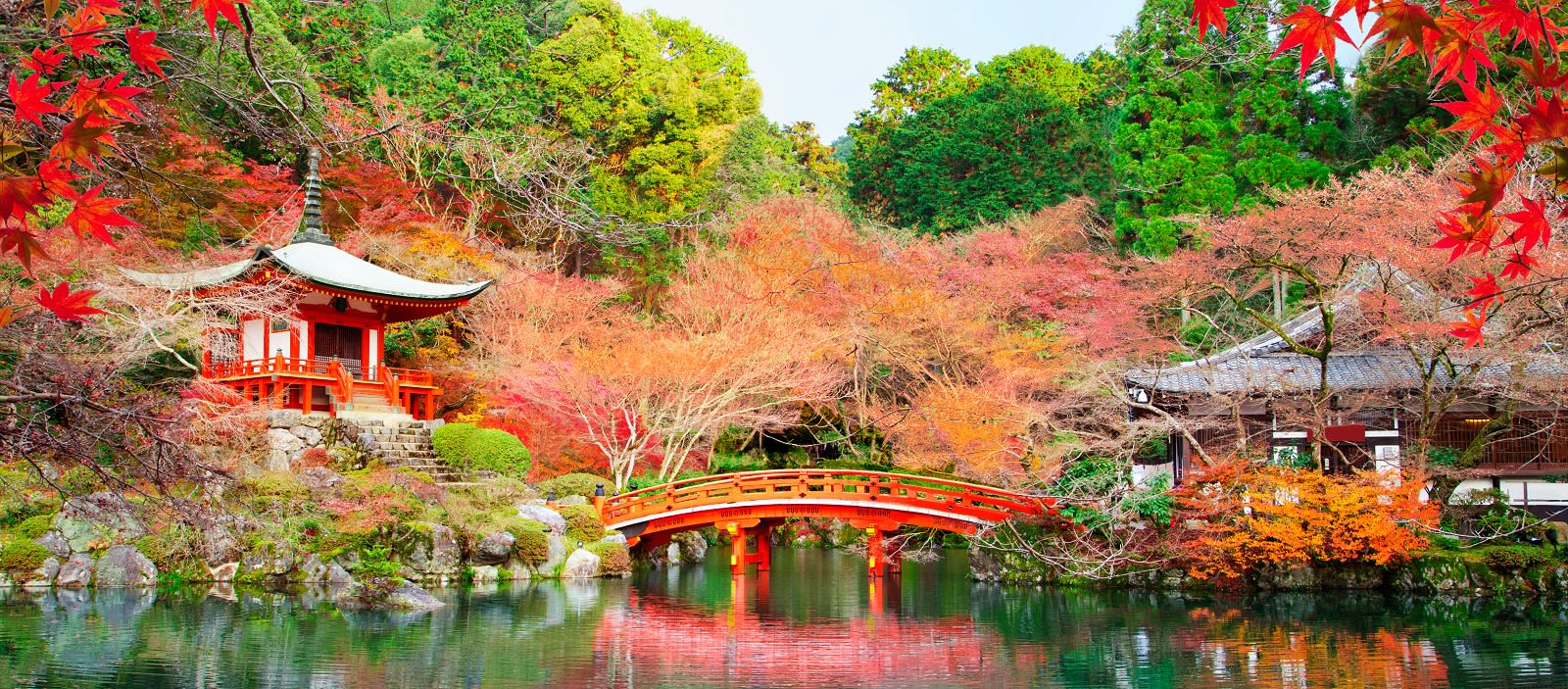 THE ENCHANTING DIFFERENCE
One of the very best travel experiences I have ever had. We even got updates once at 3 am! He also made one change in one day's itinerary to accommodate our wishes which was very wonderful. For business, I have traveled to Europe, Russia, all over Asia and South Africa but was blown away by all the beautiful sites in Argentina and Chile.
All the little touches made by our Enchanting Travel consultant, Amelia Edwards, were noticed and recognized by my wife and I. Thank you for making our milestone trip (25th wedding anniversary) such a memorable one! We look forward to engaging Enchanting Travels again for our next South American adventure!!
This was my first adventure as a solo traveler. But while I may have traveled on my own, I was never alone. I was well taken care of by a superb team of planners, trip coordinators, guides and drivers.
Do you have a vacation in mind? Personalize your itinerary with our Trip Builder.