Kenya's Cuisine
The varied cultural influences in Kenya are seen most prevalently in the country's cuisines. Only on the coast will you discover a distinctive regional culinary style. On your Kenya safari, you'll find that many of the foods are simple yet often quite heavy and starchy and include potatoes and rice.
You can enjoy some traditional foodstuffs during one of our Kenya tours, including:
Ugali: a cornmeal dough, usually served with chicken, beef, goat or vegetable stew
Irio: mashed green peas and potato, with corn kernels
Githeri: boiled beans, corn kernels, mixed vegetables and seasoning
Wali Wa Nazi: white rice with grated coconut, served with fresh fish/chicken curry or vegetables and popular along the coastline of the Indian Ocean
Sukuma Wiki: collard greens or kale, cooked in oil with diced tomatoes, onions, and seasoned with mchuzi mix – a secret Kenyan food flavoring salt
Matoke: plantain/banana stew (originally from Uganda)
Mutura: a real Kenyan sausage – goat intestine wrappers stuffed with ground meat parts and goat blood, boiled and then grilled. This is a must-try for the adventurous gastronome!
Nyama Choma: roasted/grilled feast of mutton, goat or beef
With a strong Indian influence, it is not unusual to enjoy curries, chapatis (flatbread), pilau, samosa and bajias (seasoned, deep-fried vegetables/potatoes served with chutneys).
During your private Kenya safari, you'll find that generally most dishes are prepared in European style. Camps and lodges in the parks and game reserves take guests on a full board basis or fully inclusive, therefore all the meals are provided.
Top Kenya Travel Tips – Cuisine:
As the weather in East Africa can be hot and dry and you will be doing various activities during the day we advise you to drink as much water as possible to prevent dehydration during our Kenya tours. We advise our guests against taking water directly from the taps, streams or rivers. Particularly near residential areas the water can contain pathogens. We recommend that you buy water from major shopping outlets.
The Enchanting Travels team is happy to help you plan private and luxurious safari experiences for the most unique Kenya tours.
Explore
Where do you want to go? What do you want to do? Be it popular sights or off the beaten path experiences, tell us your travel dream through our trip planner.
Design
Our destination experts will get in touch with you to craft a completely tailor-made, obligation-free itinerary to match your interests and budget.
Experience
Once you have booked your trip, sit back and relax – we'll take care of everything else. With our exceptional local team & 24/7 support, priceless memories await you!
Close
Cultural Foodie: A Brief History Of East Africa
As you plan a tour of Kenya, Tanzania or Uganda, you might wonder what food you will find on your plate. What are the staple foodstuffs?
Top 10 Authentic Food Experiences
Often the bridge that brings people together, authentic food experiences have always been the avid traveler's manna.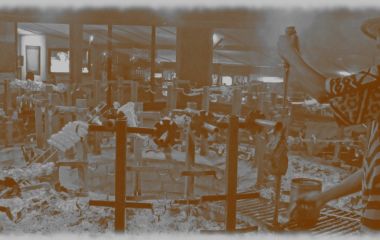 Review: The Carnivore restaurant, Kenya
Imagine the smell of wild meat roasting over charcoal. If you are a cultural foodie on holiday with family or friends, then we suggest you try The Carnivore restaurant in Nairobi, Kenya.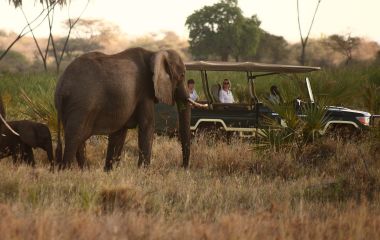 Wings over Kenya: Safari and Beach
12 Days: $ 6,790
/ person
Embark on an epic adventure in the wild heartland of East Africa. Discover iconic landscapes such as the Masai Mara and Samburu from the air as well as on game drives, bushwalks and more.
Wings Over Kenya
11 Days: $ 13,890
/ person
Discover Kenya's most iconic landscapes from the air and overland. Enjoy thrilling game drives in private conservancies and Big Five safaris in the vast Masai Mara, fly past the magnificent snow-capped Mt Kenya, and witness giant hordes of pachys in Samburu on this luxury Kenya vacation.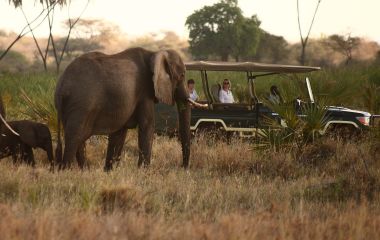 Kenya Off the Beaten Track
11 Days: $ 5,690
/ person
Discover the famous and the lesser-known national parks of Kenya! In addition to the endless grasslands of the Masai Mara, travel to the lesser known national parks where wildlife roam freely.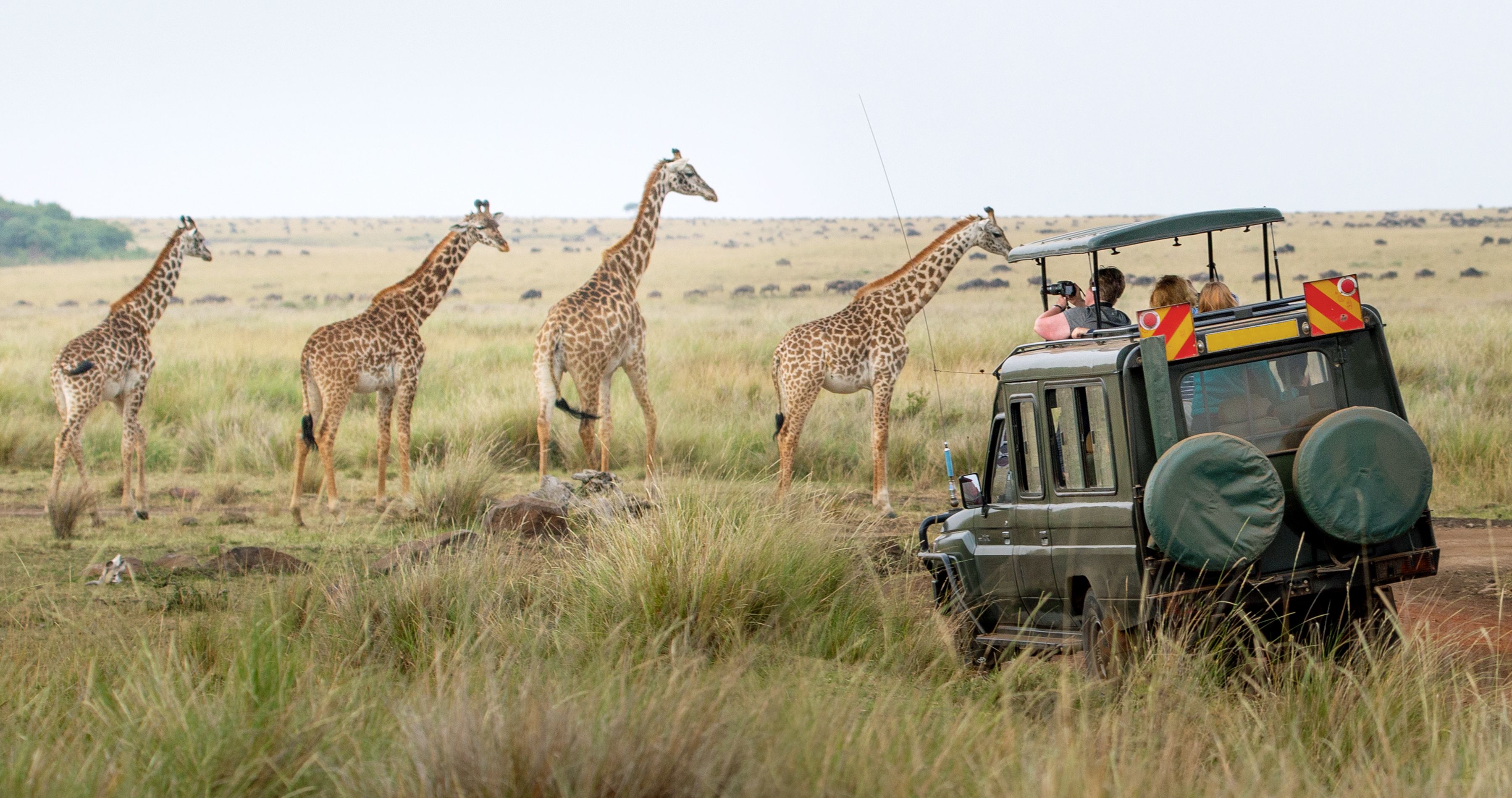 THE ENCHANTING DIFFERENCE
One of the very best travel experiences I have ever had. We even got updates once at 3 am! He also made one change in one day's itinerary to accommodate our wishes which was very wonderful. For business, I have traveled to Europe, Russia, all over Asia and South Africa but was blown away by all the beautiful sites in Argentina and Chile.
All the little touches made by our Enchanting Travel consultant, Amelia Edwards, were noticed and recognized by my wife and I. Thank you for making our milestone trip (25th wedding anniversary) such a memorable one! We look forward to engaging Enchanting Travels again for our next South American adventure!!
This was my first adventure as a solo traveler. But while I may have traveled on my own, I was never alone. I was well taken care of by a superb team of planners, trip coordinators, guides and drivers.
Do you have a vacation in mind? Personalize your itinerary with our Trip Builder.