Kenya's Culture
Experience harambee! A Bantu word that means togetherness, is exactly what drives Kenya. Community-focused, the family structure is incredibly important. Kenya tours introduce you to a melting pot of people, where traditional and modern norms mark its unique character today, bursting with linguistic and cultural diversity. The current estimated population is about 46.7 million. Over 40 ethnic groups reside in Kenya, the largest being the Kikuyu, who migrated to Kenya at the turn of the 18th century.
In the major cities and towns, you will notice a mix of tribal, Western and Islamic dress styles, often accessorized wonderfully with traditional, colorful jewelry.
In smaller villages, the local communities have preserved their traditional dress and some of the nomadic and pastoral peoples such as the Maasai, Samburu and Turkana wear simple cloth pieces and skins, blended with incredibly elaborate bead and metal jewelry, often worn on the head or arms.
Kenyan culture revolves around music, which is a fusion of African, hip-hop/street, India and European beats. Drumming is a passion by the Akamba and Mijikenda peoples and can you experience this art for yourself particularly by the coast. Or you can discover benga, a musical style integral to classical Kenyan music.
There is a lot of a capella (unaccompanied) singing to be enjoyed in Kenya, promoted primarily by the Maasai and Samburu peoples. You might also notice the influence of Congolese rumba during our Kenya tours.
Heavily influenced by European, Arabic and Islamic settlers over the centuries, the majority of Kenyans (two-thirds) are Christian and 15% of Kenyans are Muslims. With beliefs, particularly among the ethnic peoples that spirits live on, respect and reverence for deceased ancestors is quintessential. English is the official language spoken in Kenya, while Kiswahili is the national language of Kenya.
Explore
Where do you want to go? What do you want to do? Be it popular sights or off the beaten path experiences, tell us your travel dream through our trip planner.
Design
Our destination experts will get in touch with you to craft a completely tailor-made, obligation-free itinerary to match your interests and budget.
Experience
Once you have booked your trip, sit back and relax – we'll take care of everything else. With our exceptional local team & 24/7 support, priceless memories await you!
Close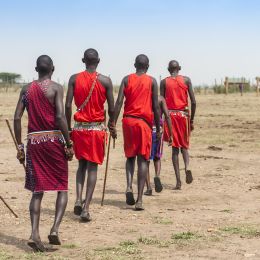 Kenya Travel Tips
Jambo! (How are you?) is the most popular greeting in Kenya and is usually pursued with a handshake and an inquiry into health, family and business. If you do not inquire, you may be considered ill-mannered.
When you meet elderly or esteemed people, you should grasp the right wrist with your left hand to show your respect. You should also not eat before them when dining together.
Muslim men/women do not always shake hands with women/men.
If names are unknown, ladies over 21 years of age are generally called Mama, whilst men over 35 years of age will be called Mzee.
We recommend you give small gifts, such as pastries, flowers, or sweets, to your hosts whenever you are invited home. In rural areas, tea and coffee is a common and appreciated gift. Never use your left hand to give.
Cleanliness is an important part of the culture, so do wash your hands before and after eating. When dining, it is polite to finish everything on your plate.
In Nairobi guests have an opportunity to visit the Masai Market, a local market that offers a variety of curios, jewelry, handmade articles, leather goods, African batik fabrics, kikoys, kangas, shukas, paintings, soapstone carvings and pottery. With the popularity of tourism in Kenya, there are curio shops in all major cities.
Bargaining is not only a commonly used practice but also a necessary one. Unless you are in a high-end store where prices are fixed, please feel free to bargain on your Kenya tour.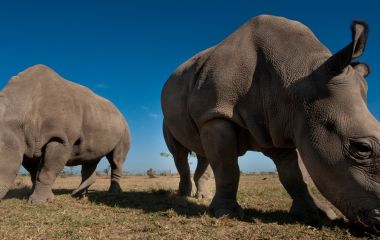 Conserving the Big Five's Black Rhino in Kenya
How do you ensure an endangered species goes back – and stays on – the safe list? A renewed threat has come to one of Africa's Big Five – the black rhino in Kenya.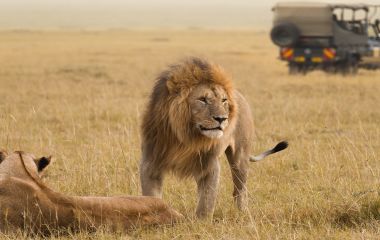 Kenya or Tanzania: Which Wilderness Safari is the One for You?
Have you been dreaming of an Africa safari tour but can't decide between Kenya or Tanzania? Let's help you choose the perfect wilderness safari destination for your luxury African tours.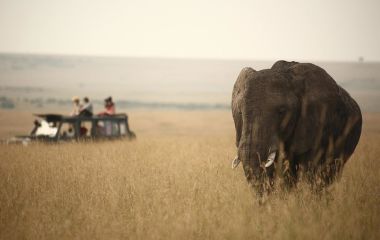 Safari in Kenya – Every Day!
How do you fall in love with a country? The easiest way is to spend time there. Our Travel Consultant Sonja Schröder was born in southern Sudan but grew up in Kenya.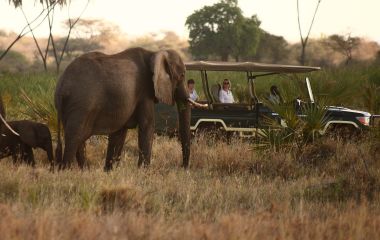 Wings over Kenya: Safari and Beach
12 Days: $ 6,790
/ person
Embark on an epic adventure in the wild heartland of East Africa. Discover iconic landscapes such as the Masai Mara and Samburu from the air as well as on game drives, bushwalks and more.
Wings Over Kenya
11 Days: $ 13,890
/ person
Discover Kenya's most iconic landscapes from the air and overland. Enjoy thrilling game drives in private conservancies and Big Five safaris in the vast Masai Mara, fly past the magnificent snow-capped Mt Kenya, and witness giant hordes of pachys in Samburu on this luxury Kenya vacation.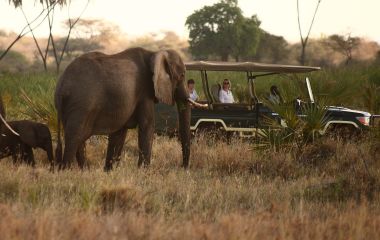 Kenya Off the Beaten Track
11 Days: $ 5,690
/ person
Discover the famous and the lesser-known national parks of Kenya! In addition to the endless grasslands of the Masai Mara, travel to the lesser known national parks where wildlife roam freely.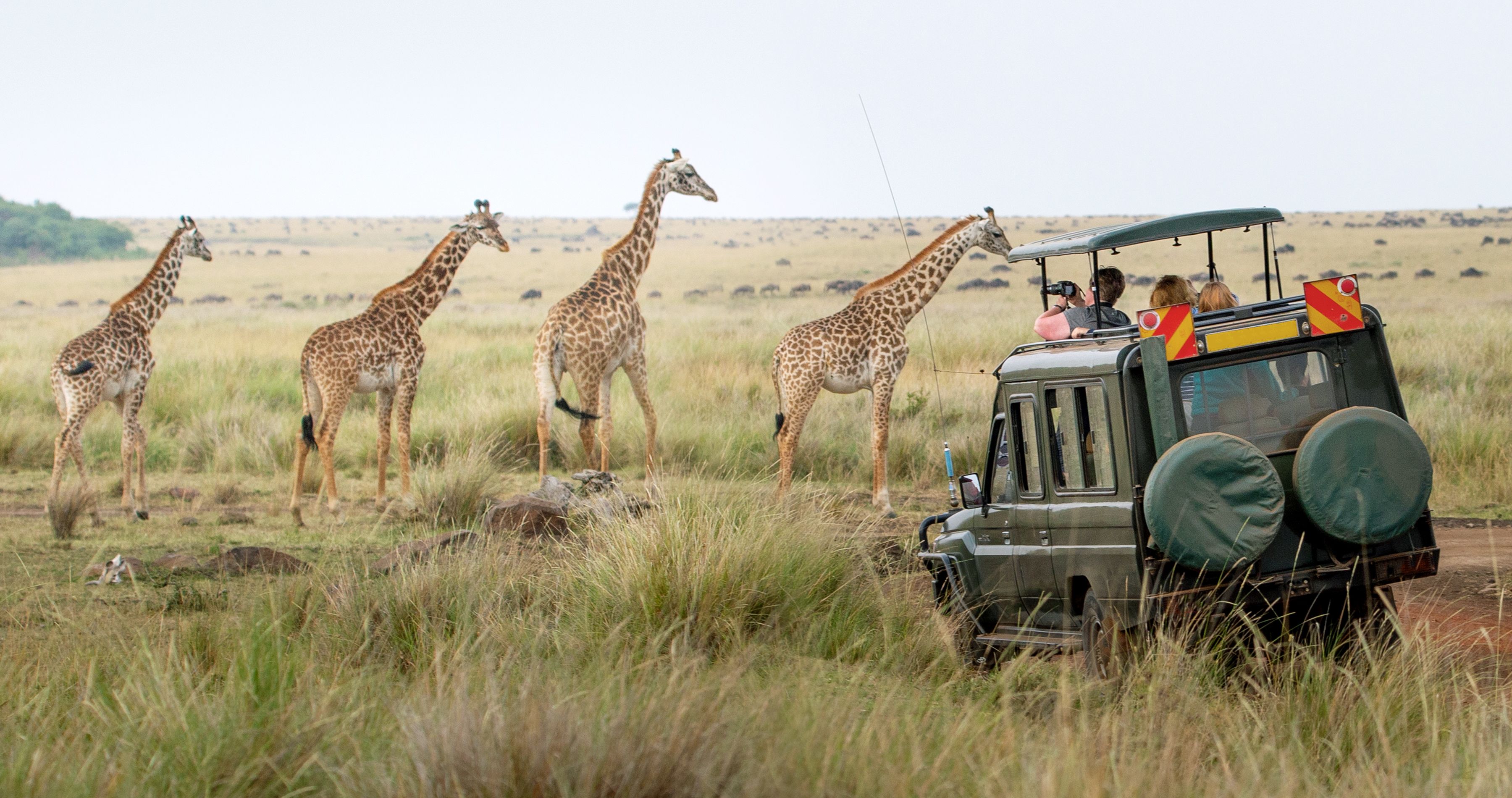 THE ENCHANTING DIFFERENCE
One of the very best travel experiences I have ever had. We even got updates once at 3 am! He also made one change in one day's itinerary to accommodate our wishes which was very wonderful. For business, I have traveled to Europe, Russia, all over Asia and South Africa but was blown away by all the beautiful sites in Argentina and Chile.
All the little touches made by our Enchanting Travel consultant, Amelia Edwards, were noticed and recognized by my wife and I. Thank you for making our milestone trip (25th wedding anniversary) such a memorable one! We look forward to engaging Enchanting Travels again for our next South American adventure!!
This was my first adventure as a solo traveler. But while I may have traveled on my own, I was never alone. I was well taken care of by a superb team of planners, trip coordinators, guides and drivers.
Do you have a vacation in mind? Personalize your itinerary with our Trip Builder.