Kenya Travel Guide
Culture
Experience harambee! A Bantu word that means togetherness, is exactly what drives Kenya. Community-focused, the family structure is incredibly important. Kenya tours introduce you to a melting pot of people, where traditional and modern norms mark its unique character today, bursting with linguistic and cultural diversity. The current estimated population is about 46.7 million. Over 40 ethnic groups reside in Kenya, the largest being the Kikuyu, who migrated to Kenya at the turn of the 18th century.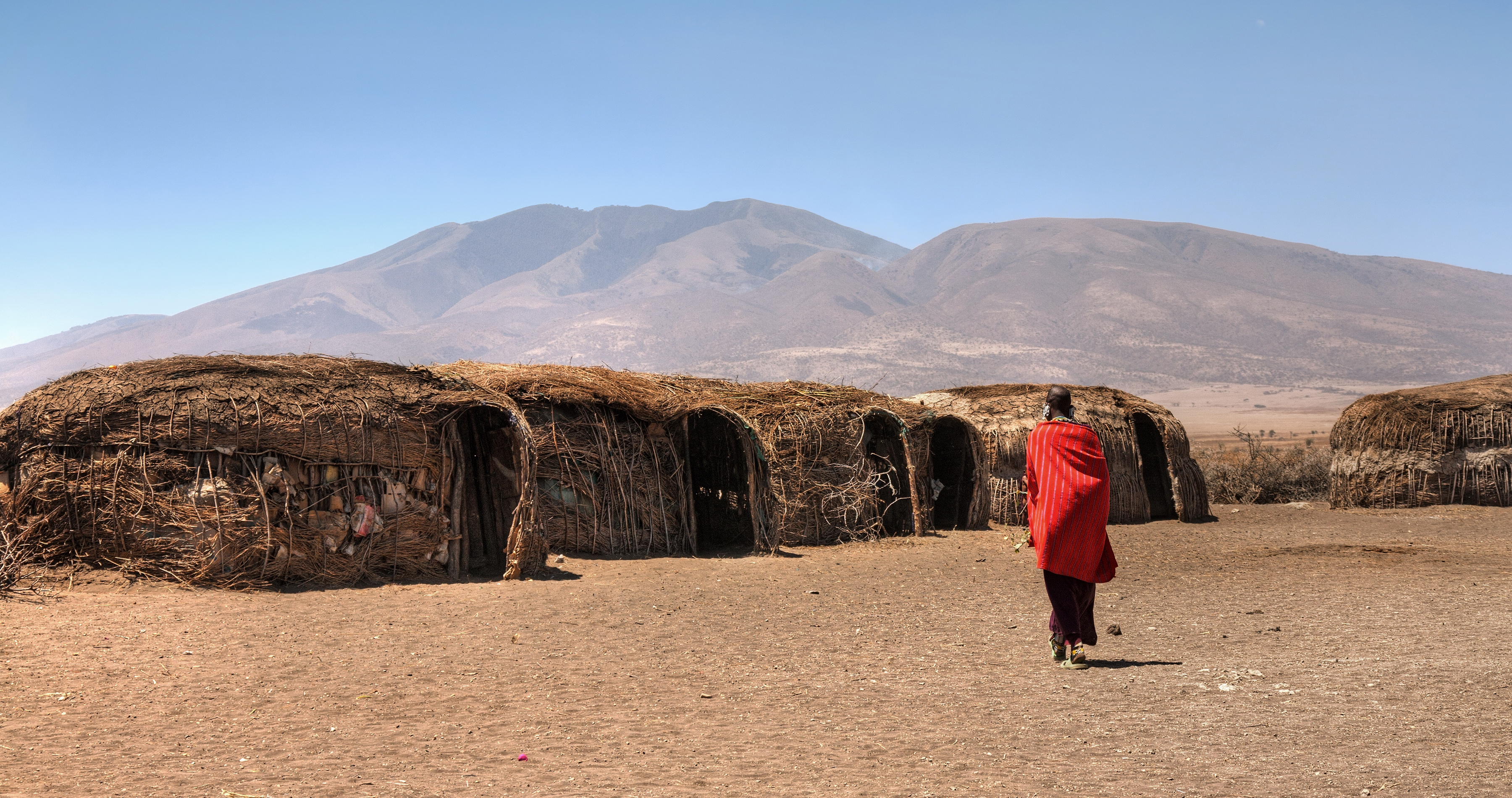 In the major cities and towns, you will notice a mix of tribal, Western and Islamic dress styles, often accessorized wonderfully with traditional, colorful jewellery.
In smaller villages, the local communities have preserved their traditional dress and some of the nomadic and pastoral peoples such as the Maasai, Samburu and Turkana wear simple cloth pieces and skins, blended with incredibly elaborate bead and metal jewelry, often worn on the head or arms.
Kenyan culture revolves around music, which is a fusion of African, hip-hop/street, India and European beats. Drumming is a passion by the Akamba and Mijikenda peoples and can you experience this art for yourself particularly by the coast. Or you can discover benga, a musical style integral to classical Kenyan music.
There is a lot of a capella (unaccompanied) singing to be enjoyed in Kenya, promoted primarily by the Maasai and Samburu peoples. You might also notice the influence of Congolese rumba during our Kenya tours.
Heavily influenced by European, Arabic and Islamic settlers over the centuries, the majority of Kenyans (two-thirds) are Christian and 15% of Kenyans are Muslims. With beliefs, particularly among the ethnic peoples that spirits live on, respect and reverence for deceased ancestors is quintessential. English is the official language spoken in Kenya, while Kiswahili is the national language of Kenya.
Top Travel Tips:
Jambo! (How are you?) is the most popular greeting in Kenya and is usually pursued with a handshake and an inquiry into health, family and business. If you do not inquire, you may be considered ill-mannered.
When you meet elderly or esteemed people, you should grasp the right wrist with your left hand to show your respect. You should also not eat before them when dining together.
Muslim men/women do not always shake hands with women/men.
If names are unknown, ladies over 21 years of age are generally called Mama, whilst men over 35 years of age will be called Mzee.
We recommend you give small gifts, such as pastries, flowers, or sweets, to your hosts whenever you are invited home. In rural areas, tea and coffee is a common and appreciated gift. Never use your left hand to give.
Cleanliness is an important part of the culture, so do wash your hands before and after eating. When dining, it is polite to finish everything on your polite.
In Nairobi guests have an opportunity to visit the Masai Market, a local market that offers a variety of curios, jewelry, handmade articles, leather goods, African batik fabrics, kikoys, kangas, shukas, paintings, soapstone carvings and pottery. With the popularity of tourism in Kenya, there are curio shops in all major cities.
Bargaining is not only a commonly used practice but also a necessary one. Unless you are in a high-end store where prices are fixed, please feel free to bargain on your Kenya tour.
Cuisine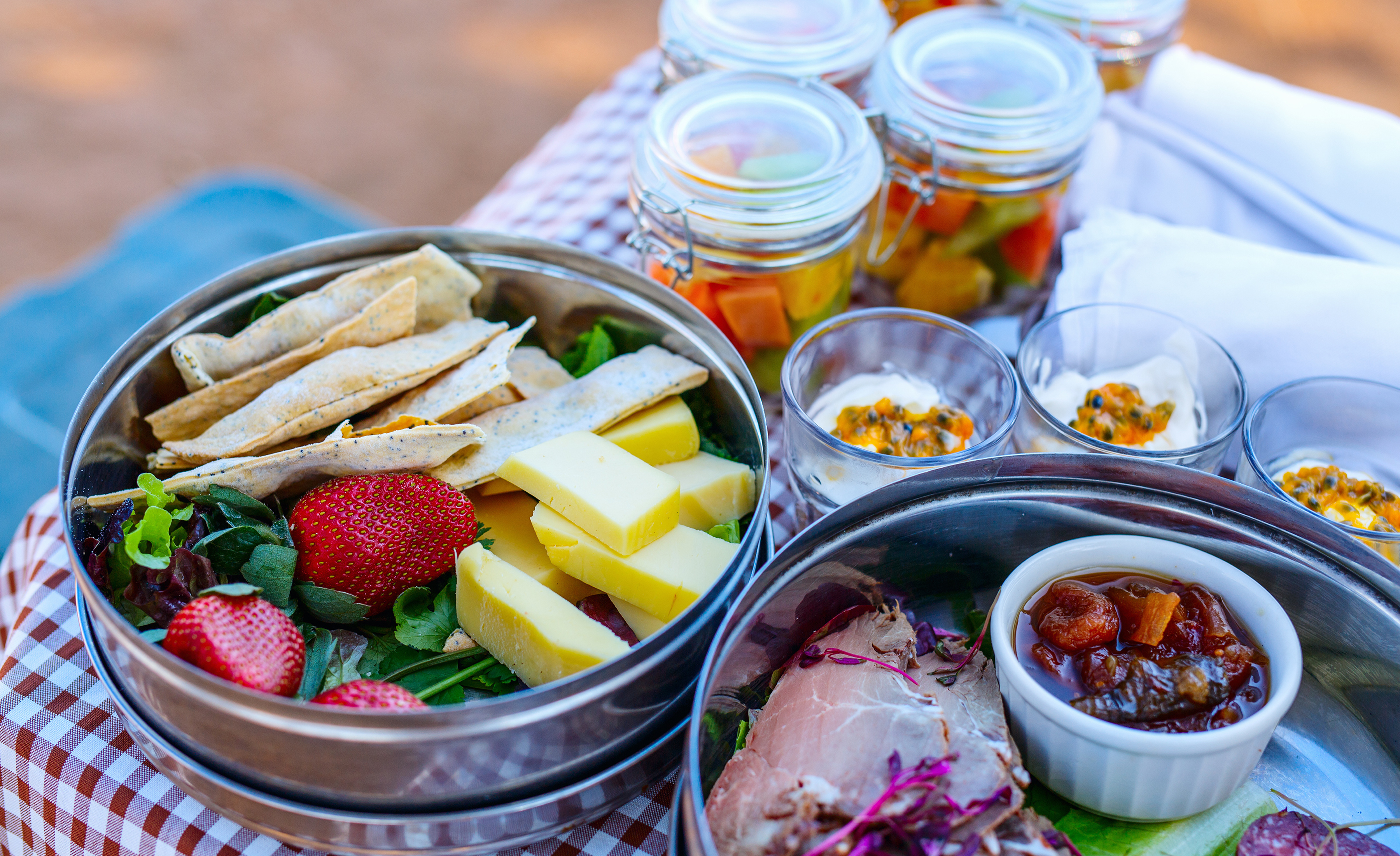 The varied cultural influences in Kenya are seen most prevalently in the country's cuisines. Only on the coast will you discover a distinctive regional culinary style. On your Kenya safari, you'll find that many of the foods are simple yet often quite heavy and starchy and include potatoes and rice.
You can enjoy some traditional foodstuffs during one of our Kenya tours, including:
Ugali: a cornmeal dough, usually served with chicken, beef, goat or vegetable stew
Irio: mashed green peas and potato, with corn kernels
Githeri: boiled beans, corn kernels, mixed vegetables and seasoning
Wali Wa Nazi: white rice with grated coconut, served with fresh fish/chicken curry or vegetables and popular along the coastline of the Indian Ocean
Sukuma Wiki: collard greens or kale, cooked in oil with diced tomatoes, onions, and seasoned with mchuzi mix – a secret Kenyan food flavoring salt
Matoke: plantain/banana stew (originally from Uganda)
Mutura: a real Kenyan sausage – goat intestine wrappers stuffed with ground meat parts and goat blood, boiled and then grilled. This is a must try for the adventurous gastronome!
Nyama Choma: roasted/grilled feast of mutton, goat or beef
With a strong Indian influence, it is not unusual to enjoy curries, chapatis (flatbread), pilau, samosa and bajias (seasoned, deep fried vegetables/potatoes served with chutneys).
During your private Kenya safari, you'll find that generally most dishes are prepared in European style. Camps and lodges in the parks and game reserves take guests on full board basis or fully inclusive, therefore all the meals are provided.
Top Kenya Travel Tips – Cuisine:
As the weather in East Africa can be hot and dry and you will be doing various activities during the day we advise you to drink as much water as possible to prevent dehydration during our Kenya tours. We advise our guests against taking water directly from the taps, streams or rivers. Particularly near residential areas the water can contain pathogens. We recommend that you buy water from major shopping outlets.
The Enchanting Travels team is happy to help you plan private and luxurious safari experiences for the most unique Kenya tours.
History
Did you know that Kenya is considered by paleontologists to be the first inhabited place on earth? A population of hunter-gatherers existed around two million years ago before herders and then Arab seafarers arrived in the 700s along the coastal regions. Renowned Portuguese explorer Vasca de Gama was the first European to reach Kenya in 1498, and then dominated and controlled the coast for two decades. The British took control of Kenya in the late 19th century after mapping the region.
By the 1920s, an East Africa Association had been formed that campaigned for power to go back to native Kenyans and that founded schools. Despite fighting in the Second World War, the native Africans were treated second class and an uprising (Mau Mau) took place. Kenya attained complete independence in 1963 and joined the Commonwealth. Jomo Kenyatta, who had previously been jailed by the British, became the country's first president.
Explore
Where do you want to go? What do you want to do? Be it popular sights or off the beaten path experiences, tell us your travel dream through our trip planner.
Design
Our destination experts will get in touch with you to craft a completely tailor-made, obligation-free itinerary to match your interests and budget.
Experience
Once you have booked your trip, sit back and relax – we'll take care of everything else. With our exceptional local team & 24/7 support, priceless memories await you!
Close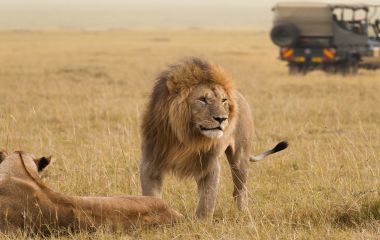 Kenya or Tanzania: Which Wilderness Safari is the One for You?
Have you been dreaming of an Africa safari tour but can't decide between Kenya or Tanzania? Let's help you choose the perfect wilderness safari destination for your luxury African tours.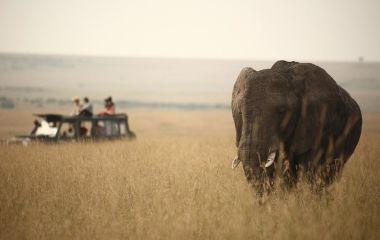 Safari in Kenya – Every Day!
How do you fall in love with a country? The easiest way is to spend time there. Our Travel Consultant Sonja Schröder was born in southern Sudan but grew up in Kenya.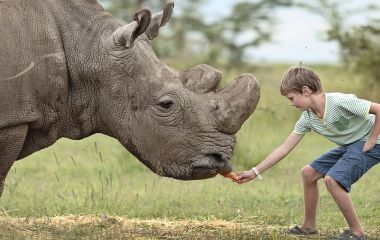 Kenya Safari and Zanzibar
13 Days: $ 8,190
/ person
Embrace an East African safari tour that leaves you time to unwind! Enjoy balloon safaris over Kenya's Masai Mara, then catch your breath on the magical spice islands of Zanzibar.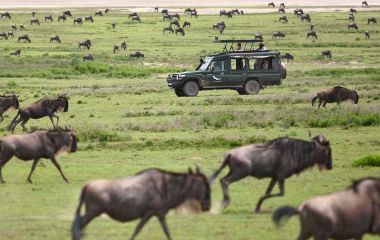 Tanzania and Kenya Highlights
9 Days: $ 7,990
/ person
Witness the best of Kenya and Tanzania's national parks during this epic safari! Go on walking tours and experience the stunning views of Mount Kilimanjaro.
Kenya and Rwanda: Call of the Wild
10 Days: $ 9,590
/ person
Hear the call of the wild in this epic adventure of Kenya and Rwanda. This tour takes you gorilla trekking in Volcanoes National Park and to the wildlife of the Masai Mara and Laikipia.
THE ENCHANTING DIFFERENCE
Enchanting Travels custom-designed our African Adventure to include all the specific locations and activities we were interested in. We did not have to worry about any details and were free to enjoy the most extraordinary adventure that was a once-in-a-lifetime experience for our first visit to Africa, including activities at Victoria Falls, safari adventures with great guides, and all the accommodations were fantastic.
We were recommended by friends to use Enchanting travel to help plan our Africa Experience. From first contact to the conclusion of the trip Enchanting travel supported our every need and looked after every detail. Our trip was absolutely flawless and an experience of a life time. I would be happy to discuss our trip with any potential customers as we feel our agenda gave us the perfect overview of sights, culture and safari activities. We came home and feel we missed nothing.
This was truly an "Enchanting" adventure! The value and service was beyond excellent! The entire team ensured every detail was taken care of and went out of their way to welcome us! And every hotel and excursion was amazing, and we were greeted with welcoming open arms every where we stayed! Nothing was left to chance…and we felt so secure knowing Enchanting Travels had everything lined up for us! Even our lodges said Enchanting Travels was a top-notch company!
Do you have a vacation in mind? Personalize your itinerary with our Trip Builder.