Culture of Laos
Private Laos tours take you deep inside one of Southeast Asia's hidden gems, into a peaceful, landlocked nation. The stunning natural beauty of forested mountains and valleys teeming with wildlife combined with a fascinating Buddhist culture make Laos perfect for those seeking an adventurous and authentic cultural experience.
Laos is bordered by five countries – China, Vietnam, Cambodia, Thailand and Myanmar. The Mekong River, which forms a large part of the border with Thailand, has always been at the heart of Laos civilization and culture. Most of Laos today remains relatively isolated and undeveloped. Its capital, Vientiane, is more like a big village than a crowded Asian hub, and life throughout the country is slow-paced.
The UNESCO World Heritage town of Luang Prabang is a leading attraction for our Laos tours. Luang Prabang is popular because of the glittering ancient temples, saffron-robed monks, authentic textile villages and sleepy riverside atmosphere of the region.
The official language here is 'Lao' or 'Laotian', but several tribal languages are spoken, as is French, Vietnamese and some English. Thai is also well understood in Laos.
Top Laos Travel Tips – Culture
One thing you won't have to worry about during one of our Laos tours is being swindled. Thanks to Buddhist influence on Lao society and culture, the people here are known as some of the most honest in the world!
Explore
Where do you want to go? What do you want to do? Be it popular sights or off the beaten path experiences, tell us your travel dream through our trip planner.
Design
Our destination experts will get in touch with you to craft a completely tailor-made, obligation-free itinerary to match your interests and budget.
Experience
Once you have booked your trip, sit back and relax – we'll take care of everything else. With our exceptional local team & 24/7 support, priceless memories await you!
Close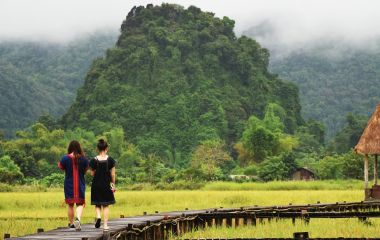 Undiscovered Laos Destinations: The Hidden Gems
You may have heard about popular Laos destinations and what they offer, such as the morning alms-giving ceremony in Luang Prabang of Laos, an enchanting boat cruise on Mekong River at Champasak to see the rare Irrawaddy water dolphins, and the French colonial architecture of Vientiane in Laos.
Laos Tours: Where the Past Meets the Present
Laos Tours offer incredible opportunities to travel through an undiscovered land gently rising from decades of isolation, sustained by the mighty, meandering Mekong.  The haunting river from Francis Ford Coppola's Apocalypse Now, is the stuff of myth and legend. For centuries, the Mae Nam Khong (mae nam meaning 'Mother of Water') or Mekong, as it […]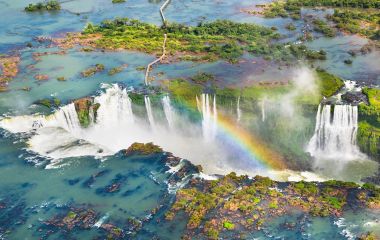 Top 10 Exotic Waterfalls You Need To See
Grand cascades, raging torrents, glorious fountains or ferocious rapids – there are few in the world who don't enjoy waterfalls; and the more magnificent they are, the better!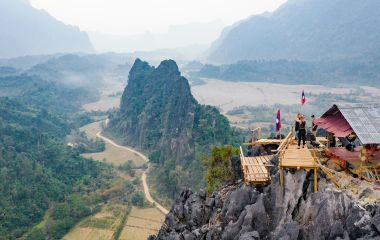 Highlights of Laos, Vietnam and Cambodia
20 Days: $ 4,390
/ person
Experience all the highlights on this customized Southeast Asia tour! Discover ancient history, rural gems and vibrant culture as you visit the best-known attractions across these three countries.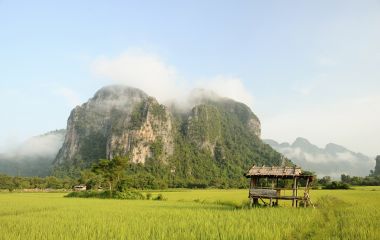 Lose yourself in Laos
9 Days: $ 2,790
/ person
Discover hidden gems, incredible natural beauty and a unique way of life on your custom Laos tour. Cruise gently down the Mekong River observing the daily life of hill tribes and local villages until you reach Luang Prabang – the jewel of Indochina.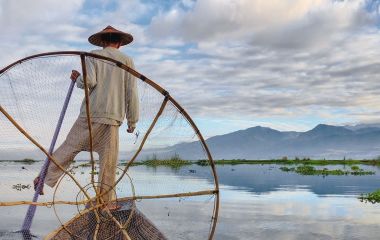 Mighty Rivers and Ancient Capitals
24 Days: $ 7,090
/ person
Travel back in time and immerse yourself in the diverse history and culture of Southeast Asia. Your journey takes you to Myanmar, Thailand, Laos and Cambodia, with the mighty rivers Irrawaddy and Mekong forming a backdrop throughout this private tour of Asia.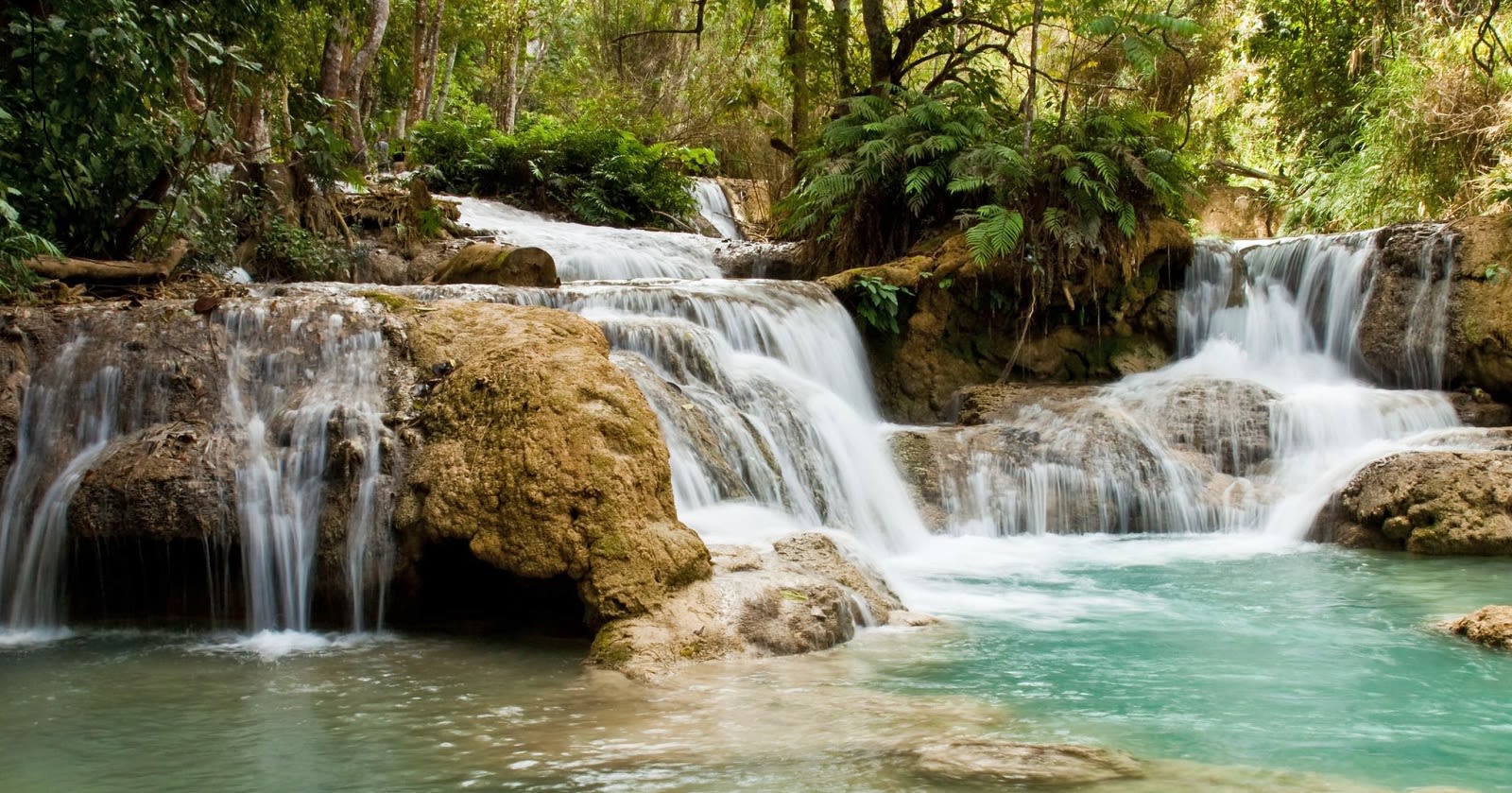 THE ENCHANTING DIFFERENCE
One of the very best travel experiences I have ever had. We even got updates once at 3 am! He also made one change in one day's itinerary to accommodate our wishes which was very wonderful. For business, I have traveled to Europe, Russia, all over Asia and South Africa but was blown away by all the beautiful sites in Argentina and Chile.
All the little touches made by our Enchanting Travel consultant, Amelia Edwards, were noticed and recognized by my wife and I. Thank you for making our milestone trip (25th wedding anniversary) such a memorable one! We look forward to engaging Enchanting Travels again for our next South American adventure!!
This was my first adventure as a solo traveler. But while I may have traveled on my own, I was never alone. I was well taken care of by a superb team of planners, trip coordinators, guides and drivers.
Do you have a vacation in mind? Personalize your itinerary with our Trip Builder.