Laos Travel Guide
Culture
Private Laos tours take you deep inside one of Southeast Asia's hidden gems, into a peaceful, landlocked nation. The stunning natural beauty of forested mountains and valleys teeming with wildlife combined with a fascinating Buddhist culture make Laos perfect for those seeking an adventurous and authentic cultural experience.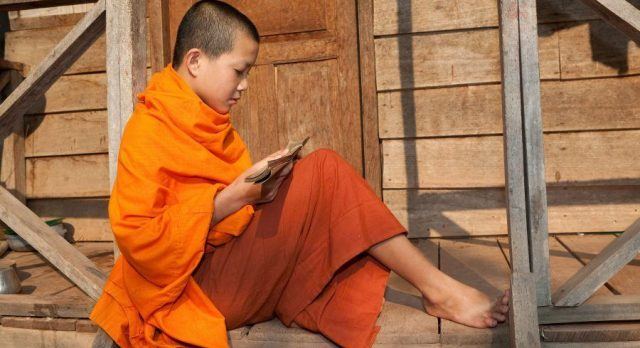 Laos is bordered by five countries – China, Vietnam, Cambodia, Thailand and Myanmar. The Mekong River, which forms a large part of the border with Thailand, has always been at the heart of Laos civilization and culture. Most of Laos today remains relatively isolated and undeveloped. Its capital, Vientiane, is more like a big village than a crowded Asian hub, and life throughout the country is slow-paced.
The UNESCO World Heritage town of Luang Prabang is a leading attraction for our Laos tours. Luang Prabang is popular because of the glittering ancient temples, saffron-robed monks, authentic textile villages and sleepy riverside atmosphere of the region.
The official language here is 'Lao' or 'Laotian', but several tribal languages are spoken, as is French, Vietnamese and some English. Thai is also well understood in Laos.
Top Laos Travel Tips – Culture:
One thing you won't have to worry about during one of our Laos tours is being swindled. Thanks to Buddhist influence on Lao society and culture, the people here are known as some of the most honest in the world!
Cuisine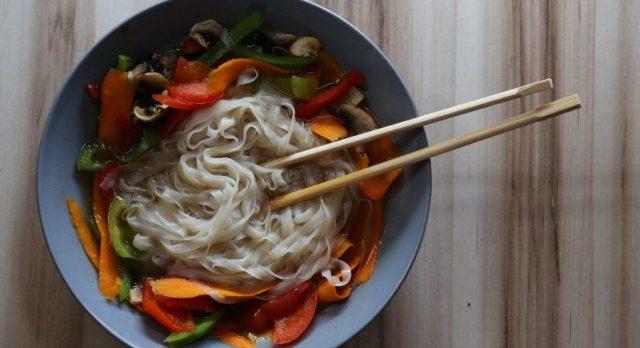 Lao cuisine is a blend of Thai, Vietnamese and Chinese in flavor and presentation. It resembles Thai food with lots of aromatic herbs and spices used to flavor the dishes. Sticky rice is the main ingredient in Lao cuisine, usually served with fermented fish and a fish sauce, and Lao people often refer to themselves as 'the children of sticky rice'!
Lao people love fresh vegetables and herbs, and steamed or grilled low-fat dishes are quite popular. Try some soup served with noodles, bamboo shoots, and fresh vegetables, during one of our Laos tours, which are readily available all over the country. Chicken and pork dishes are also consumed, but beef is rare as it is expensive.
Here are some of our top picks from the cuisine of Laos:
Khao niao: sticky rice, which is best eaten sans cutlery
Pho: noodle soup with meat and vegetables, similar to the Vietnamese favorite Laap – minced meat or vegetables tossed in lime juice, garlic, onions
Tam mak hoong: Laos-style papaya salad
Khai phan: seaweed from the Mekong River and a specialty in Luang Prabang
Top Laos Travel Tips – Cuisine:
The cheapest and easiest way to sample Lao food is from the stalls in the markets.
You can find good French restaurants in Vientiane and on Luang Prabang tours.
The Enchanting Travels team look forward to helping you plan your private Laos tours.
History
The people of Laos can trace back their roots for almost 50,000 years. In 2009, a human skull believed to date back at least 46,000 years, was discovered in the northern Laos!
Around 8th century AD, the Lao people moved southwards from China and in the 13th century, seized control of Muang Sua – modern-day Luang Prabang. Between the 14th and the 18th centuries, Laos acquired the title of Land of a Million Elephants. The name was given in deference to the powerful animals that defended the kingdom and, as you will find during your Laos tours, persists even today! Despite many invasions over the next 350 years, the kingdom prospered, but this was not to last.
In the 19th century, Laos was divided into three parts and large scale deportations into Siam, slave raids and rebellions, greatly weakened the country. The French ruled Laos between 1893 and the 1950s, and after independence, Civil War ensued.
Eventually, in the 1990s, the country began to introduce social and economic reforms, and diplomatic relations improved. Today Laos tourism brings much revenue into this developing nation.
Top Laos Travel Tips – History:
Visit the famous Plain of Jars during one of our private Laos tours to see hundreds of megalithic stone jars from the early Iron Age that contain human remains and burial goods.
Explore
Where do you want to go? What do you want to do? Be it popular sights or off the beaten path experiences, tell us your travel dream through our trip planner.
Design
Our destination experts will get in touch with you to craft a completely tailor-made, obligation-free itinerary to match your interests and budget.
Experience
Once you have booked your trip, sit back and relax – we'll take care of everything else. With our exceptional local team & 24/7 support, priceless memories await you!
Close