Lesotho Travel: Top 5 Attractions, Activities & Highlights
What are the top highlights to include in your Lesotho travel itinerary? Our destination experts share a list of their personal favorites. 
1. The best way to discover the picturesque mountains of the Heavenly Mountain Kingdom of Lesotho is on a pony trek! Embrace your adventurous side and ride on one of the famous Basotho ponies through magical landscapes.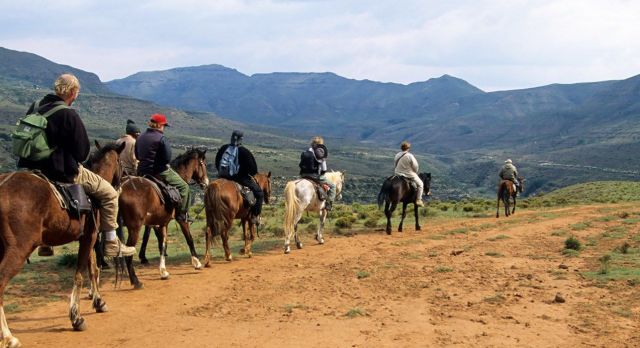 2. The roof of Africa! On an impressive mountain road known as the 'Roof of Africa Road', which connects eastern Lesotho with the Drakensburg Mountains, you will have an impressive view of dramatically beautiful landscapes.
3. A hike through the Tsehlanyane National Park takes you to majestic Gingko trees and crystal-clear mountain streams. The rugged, craggy landscape offers a home to many species of endangered species of butterflies.
4. In Western Lesotho, the Lowlands, you can experience authentic Basotho culture. Visit one of the authentic small villages and the Maletsunyane Waterfalls, the highest in southern Africa on your Lesotho tour.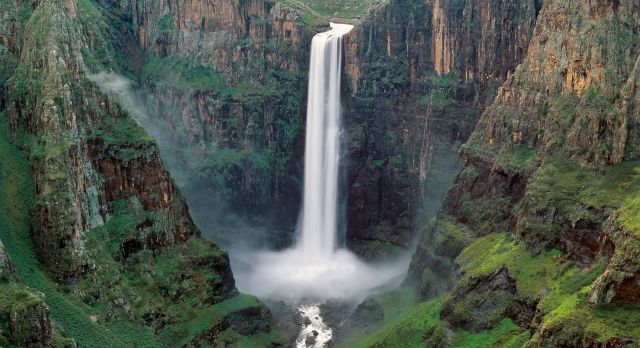 5. Lesotho's hidden jewel is Sehlabathebe National Park. Wide grasslands, imposing sandstone formations and a shining sea of wildflowers – which you can often enjoy all to yourself.
Planning your Lesotho travel itinerary
Would you like to experience all the highlights of the Mountain Kingdom during your Lesotho tour? Our Africa specialists will find the ideal route for your individual Lesotho travels, tailored to your needs and wishes.