Culture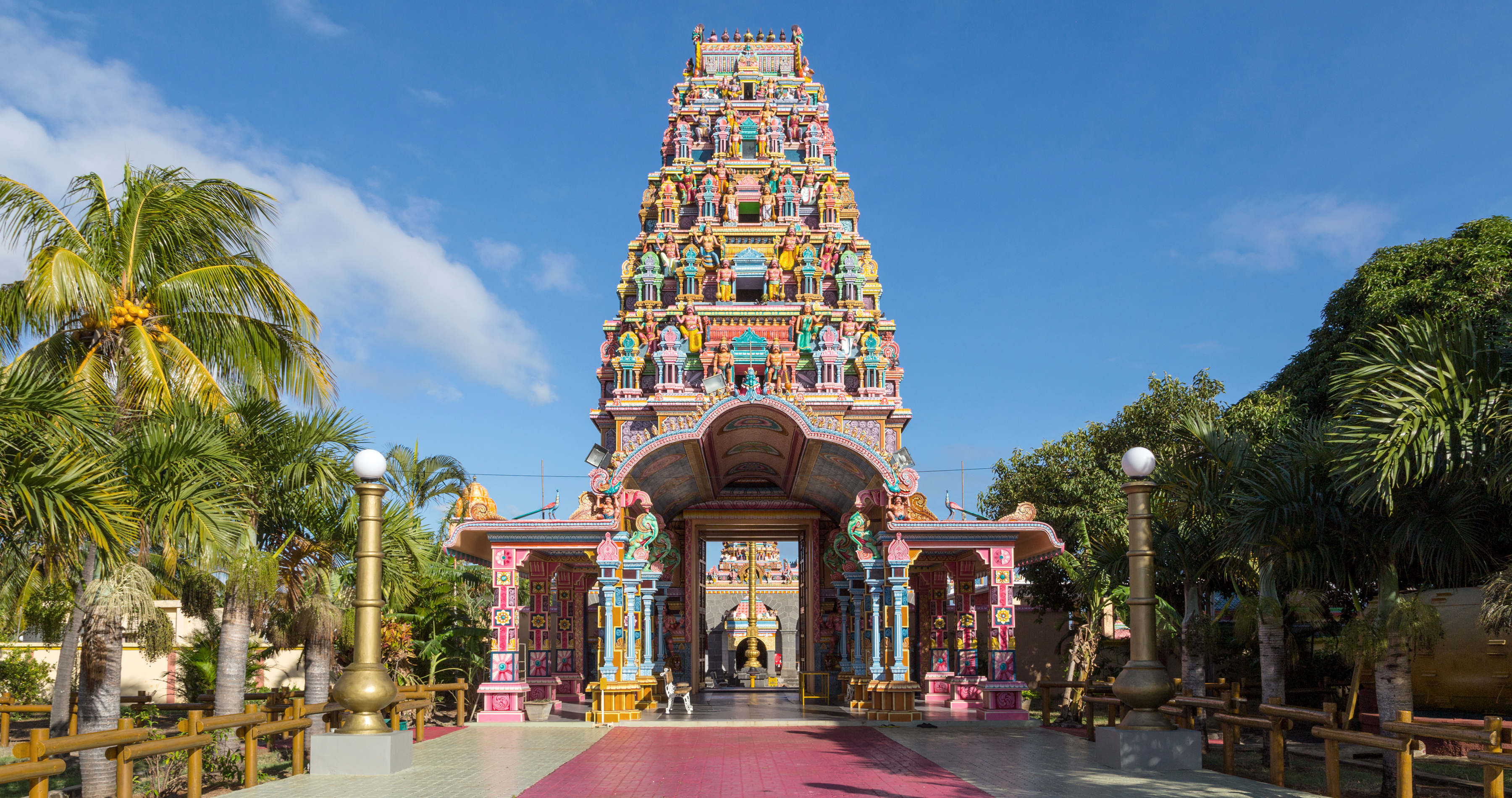 Mark Twain once wrote, "Heaven was copied after Mauritius".
With its pride as a diverse and peaceful nation, the country boasts a harmonic vibe and Mauritius Island holidays are typically very peaceful. Kreol Morisyen, or Mauritian Creole, is the most spoken language yet you can also find literature in French, English and even Hindi. During your Mauritius vacation, you will see no one official religion but there are practising Hindus, Christians, Muslims and Buddhists who all mutually respect one another.
The national sport of Mauritius is horse racing, although football and rugby are equally popular. The country is known for its renowned Sega music, which is usually sung in Creole with a basic orchestra of a goat-skin drum called a ravann, the triangle, and the maravann. In recent decades, Sega music has evolved into Seggae, taking on the reggae beats from the Rastafarian movement of the 1980s and 1990s.
Cuisine
The food in Mauritius is a marvellous fusion of European, Indian, Creole and Chinese styles – and it is not unusual to combine them all into one meal! Some of the dishes are very similar to what you can find in the Seychelles. With its French ties, you can expect some classic French dishes on the island, such as bouillon, coq au vin, and tuna salad, and not just at the resorts of your Mauritius tours. Naturally, wine is also an integral part of the dining culture.
North and South Indian food adaptations of curry, chutney and pickle preparations can also be found using local, fresh ingredients. Your Mauritius vacation will be brimming with rice and fried/steamed noodles, as well as a heavy use of Oyster or black bean sauce from the Chinese, are also popular.
Why not try a couple of unique Mauritian specialities:
Hakien: a spring roll that had been battered in flour
Crispy squid
The local rum! There are three well-known distilleries on the island, Grays, Medine and St Aubin
Arrack: made from sugarcane was the origin of today's rum
The Enchanting Travels team is happy to help plan even the most unique Mauritius tours.
History
It is thought that Mauritius was completely uninhabited until 1638! Dutch settlers, with its Dutch East India Company, were the first to try and colonize the island, naming it after the Danish prince, Maurice of Nassau. The Dutch brought African slaves and tried to farm sugarcane, but they were unable to maintain the settlements.
The French, who had already settled on the neighbouring island of Réunion, took control and many more plantations developed. After a war, the British fought with the French and took over did not make any changes to the already French-rooted culture. When slavery was abolished in 1835, the freed slaves stayed and created their own towns.
Over the centuries many settlers from European traders from China, laborers from India and slaves and creoles from Africa, came to make up what Mauritius is today. Mauritius gained full independence from the British in 1968. Sir Seewoosagur Ramgoolam, the leader of the free movement, was appointed the first prime minister. Today, people from all over the world go on Mauritius tours to enjoy its blissful beaches and the laid-back life on the islands.
Explore
Where do you want to go? What do you want to do? Be it popular sights or off the beaten path experiences, tell us your travel dream through our trip planner.
Design
Our destination experts will get in touch with you to craft a completely tailor-made, obligation-free itinerary to match your interests and budget.
Experience
Once you have booked your trip, sit back and relax – we'll take care of everything else. With our exceptional local team & 24/7 support, priceless memories await you!
Close