Reducing your carbon footprint on an Enchanting Travels holiday
Travel inspires us, helps us forge new bonds, and changes us for the better. Through travel, not only do we discover the world but also ourselves.
Travel has always been our great passion – one that led to the inception of Enchanting Travels 16 years ago. We are proud to have had more than 40,000 guests return with unforgettable memories. But over the years of our journey, we have also learnt that travel isn't without its consequences.
As a responsible travel company, we want to contribute positively to the communities we engage with and the world at large. As a step towards achieving greater sustainability, we aim to minimize CO2 emissions from any trip you take with us while simultaneously investing in carbon mitigation measures.
Only one who wanders finds new paths.

Norwegian proverb
Explore
Where do you want to go? What do you want to do? Be it popular sights or off the beaten path experiences, tell us your travel dream through our trip planner.
Design
Our destination experts will get in touch with you to craft a completely tailor-made, obligation-free itinerary to match your interests and budget.
Experience
Once you have booked your trip, sit back and relax – we'll take care of everything else. With our exceptional local team & 24/7 support, priceless memories await you!
Close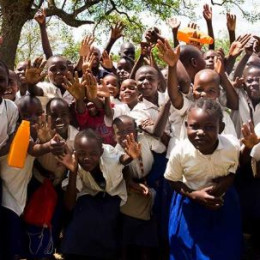 Minimize CO2 emissions from your trip
We aim to minimize the carbon dioxide emissions of your trip through carefully balancing your comfort with the environmental implications. You have the opportunity of choosing climate-conscious, responsible, and sustainable options when you travel with us.
Sustainable Transportation: We are happy to suggest sustainable transportation such as trains, which are not only environment-friendly but also a romantic and relaxing way to discover a region. Furthermore, we avoid flights where ground transportation offers a pleasant alternative.
Sustainable Activities: We offer sustainable activities such as walking tours, and take you beyond the tourist trails both for authentic experiences and to avoid "over-tourism". 
Sustainable Hotels: We proactively support sustainable hotels. From waste disposal to using sustainable energy and supporting local communities and conservation projects, many of our partner accommodations have received awards for their responsible practices.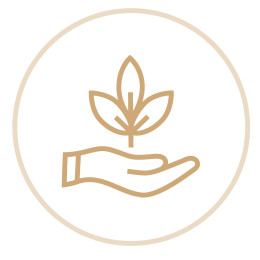 In your trip proposal, all our responsible tourism accommodations and activities are highlighted with the Enchanting Travels sustainability stamp.
What are the carbon emissions during my trip?
Even with the measures we are taking to minimize CO2 emissions of our trips, Enchanting Travels guests emit an average of 4.8 tonnes of CO2 per person on their journey with us. 
Here are some examples of how much CO2 a typical Enchanting Travel trip emits, including the international flights: Here are some examples of CO2 emissions, including your international flights.
From Germany:
India – 14 days = 3.3 tonnes CO2
Tanzania – 14 days, 2 domestic flights = 3.7 tonnes CO2
South Africa – 14 days, 2 domestic flights = 4.7 tonnes CO2
Argentina – 16 days, 3 domestic flights = 5.4 tonnes CO2
New Zealand – 21 days, 1 domestic flight = 8.4 tonnes CO2
From the US:
India – 10 days = 5.2 tonnes CO2
Kenya – 10 days, 3 domestic flights = 5.6 tonnes CO2
South Africa – 10 days, 2 domestic flights = 5.8 tonnes CO2
Chile – 12 days, 3 domestic flights = 4.0 tonnes CO2
Australia – 15 days, 3 domestic flights = 7.5 tonnes CO2
From Australia:
Sri Lanka – 14 days, 2 domestic flights = 4.7 tonnes CO2
Tanzania – 14 days, 2 domestic flights = 5.8 tonnes CO2
South Africa – 14 days, 2 domestic flights = 5.8 tonnes CO2
Ecuador – 16 days, 2 domestic flights = 6.0 tonnes CO2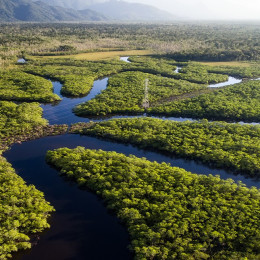 Investing in carbon mitigating measures
In addition to minimizing the CO2 emissions from your trip, we calculate the average amount of carbon emissions generated by our guests' trips and donate a proportionate amount to a climate protection project to absorb these emissions. The calculation takes into account domestic and international flights, accommodation, transport at your destination, local activities, and excursions.
For this purpose, Enchanting Travels has partnered with South Pole which has successfully mitigated over 170 million tons of CO2 since 2006!
We support the Isangi REDD+ project in the Congo
Alongside oceans, tropical rainforests are some of the most important stores of CO2, thus reducing the carbon dioxide concentration in the atmosphere. Preserving these forests is incredibly important in order to reduce global warming.
We support the Isangi REDD+ project to protect 187,571 hectares of forested land in the Democratic Republic of Congo. Set at the confluence of the Congo and Lomami rivers, this previously deforested area has now been transformed into a REDD+ project to preserve the ecosystem, which is one of the most diverse in the world.
This region is home endangered species such as leopards, as well as forest elephants, brush-eared pigs, crocodiles, rare bats and 14 species of primates, including the rare bonobo chimpanzees. What's more, nearly 11% of the world's known bird species live here.
The project supports our environment by working with the local population to control and reduce deforestation. More than 50,000 people inhabit 30 villages strewn across this region, who benefit from the sustainable jobs created through the project. Microfinance programs have helped these locals build businesses and, in recent years, four schools have also been built to educate more than 3,000 children.
To protect our forests, we must create alternatives to deforestation. The Isangi project focuses on modern agricultural techniques that enable cultivation without slash-and-burn agricultural methods, leading to higher productivity and preservation.
This VCS-certified project has been reviewed by the independent organization Rainforest Alliance and also awarded Gold standard status by the Climate, Community & Biodiversity Alliance – an accolade proffered to outstanding initiatives that not only protect biodiversity but also contribute to strengthening local communities.
We believe that we can only protect our future if we acct responsibly today. Every single contribution can make a difference. Join us on our journey towards a more sustainable, climate-conscious and responsible future of travel.
Choose your responsible vacation from more than 50+ destinations in our collection!