Cuisine in Morocco
The cuisine in Morocco is a delightful amalgam of flavors, textures and aroma. From the top dishes to the best drinks, eat your way through Morocco with our travel tips.
The cuisine in Morocco cuisine is considered by many experts to be among the finest in the world. It is synonymous with the use of the tagine and is characterized by its fragrant and colorful plethora of spices, including coriander, cinnamon, cumin, saffron, dried ginger and paprika. 
Common dishes include the versatile couscous, a type of steamed semolina. In Morocco it is tradition to mix this with raisins or nuts, and a little pinch of spice. It usually accompanies roasted chicken with lemon and olives, and harira, a thick tomato-based soup with chickpeas and meat, traditionally served during Ramadan.
You must try the fantastic flavorful stews called tagines that are found everywhere; although each cook has his or her own secret recipe, the basic ingredients are meat or fish, vegetables and/or almonds, apricots or prunes. The word 'tagine' is also attributed to the cone-shaped terracotta pot that is used in making such succulent stews. The air circulation in a tagine cone helps cook the ingredients while evenly retaining the moisture.
If you'd like a tasty meal and a spectacle, you should try the mechoui. This is a whole goat or lamb, seasoned with cumin powder and slow-roasted until the meat is tender and the skin crisp, usually accompanied with a fresh salad. Pastilla is a very popular sweet and savory Moroccan pie and consists of a rich combination of layers of meat and filo pastry, coated with powdered sugar and cinnamon. It's delicious at any time of the day.
For those with a sweet tooth, you're in luck. Try the popular pastry khab el ghzal ("gazelle's horns"), a pastry stuffed with almond paste scented with orange flower essence. It's extraordinary! Most desserts do not revolve around heavy doses of chocolate and more often than not contain plenty of sugar, honey, almonds, sesame seeds, and filo dough instead. Crème caramel or 'flan' is served in most restaurants.
Fruit is often eaten after a meal, along with a glass of mint tea (spearmint and sugar). There is a very prevalent tea culture in Morocco and sugar is the name of the game, so be sure to let your server know if you'd rather have your sugar on the side. And how best to drink this delicious beverage? Hold your glass by the base and the rim with the finger and thumb and wrap a tissue around the teapot handle – they can be very hot.

Explore
Where do you want to go? What do you want to do? Be it popular sights or off the beaten path experiences, tell us your travel dream through our trip planner.
Design
Our destination experts will get in touch with you to craft a completely tailor-made, obligation-free itinerary to match your interests and budget.
Experience
Once you have booked your trip, sit back and relax – we'll take care of everything else. With our exceptional local team & 24/7 support, priceless memories await you!
Close
Sample some delicious traditional cuisine in Morocco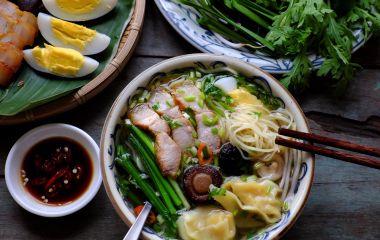 Your Guide to the Top 10 Food Destinations in the World 
Embark on a culinary sojourn that will most certainly tantalize your tastebuds! Our curated list of destinations will provide a truly mouthwatering vacation.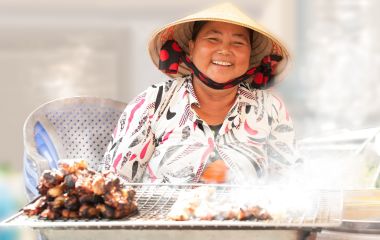 Southeast Asian Street Food Diaries: The Best 'Pho' on the Go
Brace for a delectable journey as we take you on the trail of some of the best Southeast Asia street food you can possibly have.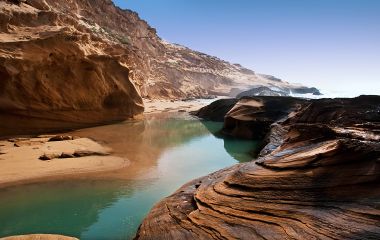 Morocco: Coastal Connection
13 Days: $ 4,390
/ person
On this tailor-made Morocco vacation, discover the beautiful towns, seaside villages and age-old customs of the Atlantic Coast. Immerse your senses in a riot of colors and flavors at bustling souks, explore heritage sites in depth with experienced locals, enjoy the comfort of boutique, traditional accommodations, and soak in the boho vibe at quaint fishing […]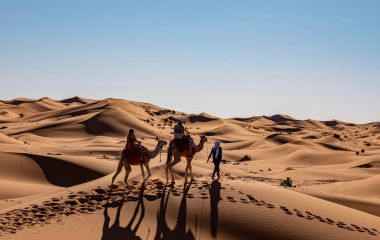 Morocco Off the Beaten Path
18 Days: $ 7,490
/ person
Discover the beating heart of Morocco on this private tour of lesser-known and incredibly authentic destinations. Explore beautiful desert oases and towering mountains, take camel rides across the Sahara's sandy dunes, wander in quaint coastal havens, and meet the Berber people and nomadic people that have existed in these regions for centuries.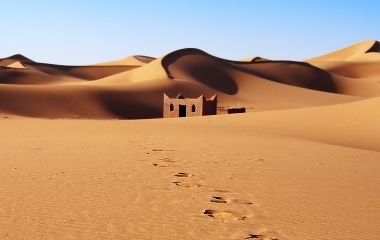 Morocco's Imperial Cities and Southern Gems
9 Days: $ 3,290
/ person
With this private Morocco holiday, delve into the regal charm of ancient cities such as Fes, the cultural heart of Morocco, and in historic Marrakech. In contrast, experience the modernity of iconic Casablanca, and then explore the earthy treasures of southern Morocco – from re-earth landscapes and deserts to garrison towns that offer glimpses into […]
Load More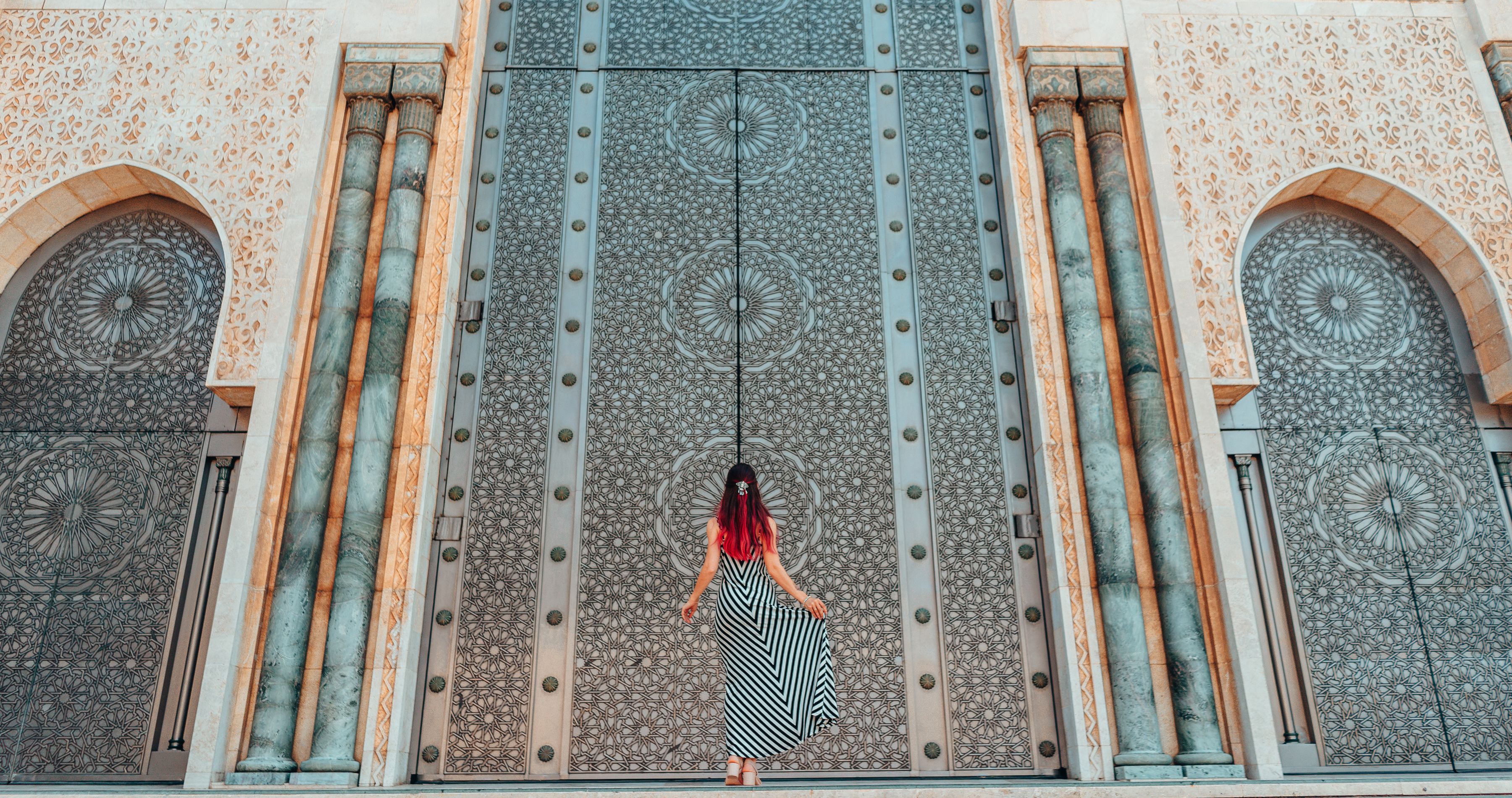 THE ENCHANTING DIFFERENCE
One of the very best travel experiences I have ever had. We even got updates once at 3 am! He also made one change in one day's itinerary to accommodate our wishes which was very wonderful. For business, I have traveled to Europe, Russia, all over Asia and South Africa but was blown away by all the beautiful sites in Argentina and Chile.
All the little touches made by our Enchanting Travel consultant, Amelia Edwards, were noticed and recognized by my wife and I. Thank you for making our milestone trip (25th wedding anniversary) such a memorable one! We look forward to engaging Enchanting Travels again for our next South American adventure!!
This was my first adventure as a solo traveler. But while I may have traveled on my own, I was never alone. I was well taken care of by a superb team of planners, trip coordinators, guides and drivers.
Do you have a vacation in mind? Personalize your itinerary with our Trip Builder.