History of Morocco
Discover the ancient history of Morocco while you travel with tips from our experts.
The Berbers – a vast multilingual ethnic tribe indigenous to northern Africa – ruled Morocco through a series of dynasties. Some of the most historically significant ruins from this time can still be seen at Volubilis where there are remains from 3rd century AD of a Berber/Roman city and another site, Lixus, near the town of Larache. Morocco as we know it today began with the first major shift away from the centralized control of the Berbers.
With the Islamic conquest of the Maghreb state of Northern Africa in the 7th century AD, Arabic became the primary language and Islam the primary religion. Thereafter, Morocco's Arabic heritage came to be forever entwined with the ancient indigenous tribal influence and traditions of the Berbers. This new Morocco is still evident today when you visit the likes of Fes el Bali in Fes; part of the old original city built under initial Islamic influence in the 8th century AD, is of huge cultural and historical importance.
Though Islamic dynasties came and went, Morocco was at its most powerful under the leadership of the Berber dynasties from 11th-16th century. During this time, a number of stunning historical buildings were commissioned and can still be viewed today under UNESCO protection; the unfinished Hassan Tower in Rabat of red sandstone, the incredibly recognizable blue buildings of Chefchaouen near Tangiers and the stunning Ben Youssef Madrasa College in Marrakech.
The current Moroccan royal family, the Alaouite family, came to power in 1666. Since 1864 they have resided at their Dar al-Makhzen palace in the capital Rabat, which is definitely worth a visit.
In the 19th century, France stepped tried to gain influence and power. By 1912, Morocco was lawfully declared as a dependent state of France and Spain. Steered by King Mohammed V, Morocco was declared fully independent under the 1956 agreement. From 1999, under King Mohammed VI, Morocco saw new legislation and modernization.
With the incredible year-round weather, the emergence of direct flights from all over Europe, and a boom in the activity and adventure sector, Morocco now sees more than 10 million tourists a year! There are historically important sites everywhere you look from the Koutoubia Mosque in Marrakech built in the 12th century to the ancient Kasbah of Tangiers. Morocco has a lot to offer and it should be on everyone's bucket list.
Explore
Where do you want to go? What do you want to do? Be it popular sights or off the beaten path experiences, tell us your travel dream through our trip planner.
Design
Our destination experts will get in touch with you to craft a completely tailor-made, obligation-free itinerary to match your interests and budget.
Experience
Once you have booked your trip, sit back and relax – we'll take care of everything else. With our exceptional local team & 24/7 support, priceless memories await you!
Close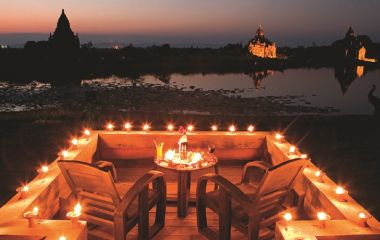 Myanmar Trip: Sky-Gazing at the Festival of Lights!
It's a little-known secret that the best time for a Myanmar trip is November if you want to experience unforgettable local customs! Following a fairly sedate period of alms-giving, the Festival of Lights explodes into the evening sky with an elaborate and fantastical display of pyrotechnics like nothing you've ever seen before!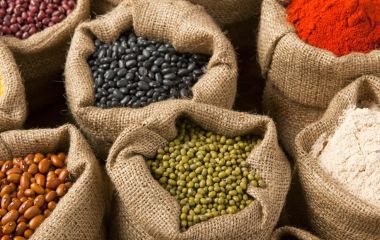 Secret Feast: Five Flavors of India for Foodies
Indian cuisine is delectably diverse. Travel in the north to discover rich, spicy thalis.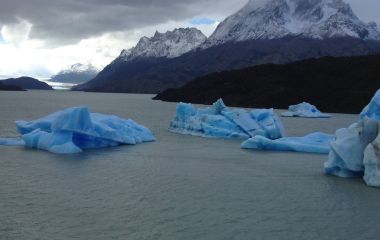 A Chilean Adventure: From Penguins to Vineyards
Our American guest Bryan Green shares his experience of his private tour of Santiago and Torres del Paine National Park. He described it as a Chilean adventure!
Load More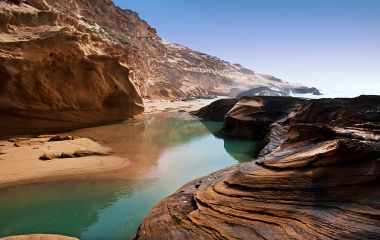 Morocco: Coastal Connection
13 Days: $ 4,390
/ person
On this tailor-made Morocco vacation, discover the beautiful towns, seaside villages and age-old customs of the Atlantic Coast. Immerse your senses in a riot of colors and flavors at bustling souks, explore heritage sites in depth with experienced locals, enjoy the comfort of boutique, traditional accommodations, and soak in the boho vibe at quaint fishing […]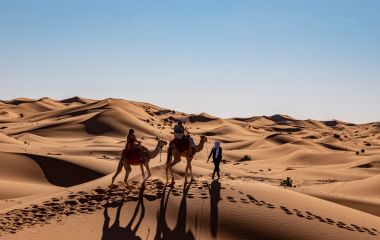 Morocco Off the Beaten Path
18 Days: $ 7,490
/ person
Discover the beating heart of Morocco on this private tour of lesser-known and incredibly authentic destinations. Explore beautiful desert oases and towering mountains, take camel rides across the Sahara's sandy dunes, wander in quaint coastal havens, and meet the Berber people and nomadic people that have existed in these regions for centuries.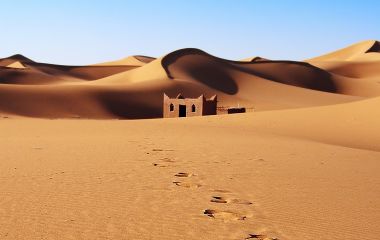 Morocco's Imperial Cities and Southern Gems
9 Days: $ 3,290
/ person
With this private Morocco holiday, delve into the regal charm of ancient cities such as Fes, the cultural heart of Morocco, and in historic Marrakech. In contrast, experience the modernity of iconic Casablanca, and then explore the earthy treasures of southern Morocco – from re-earth landscapes and deserts to garrison towns that offer glimpses into […]
Load More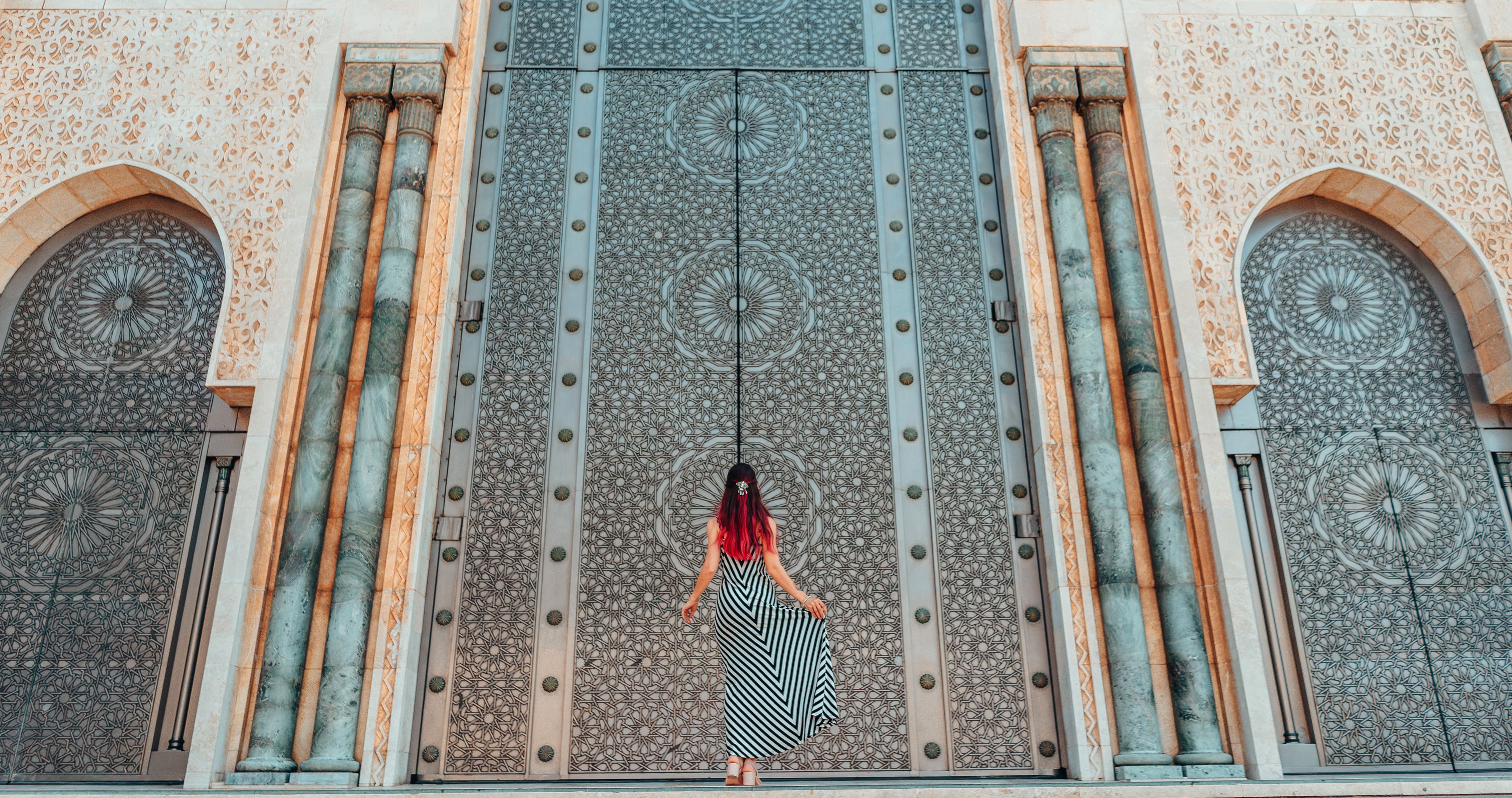 THE ENCHANTING DIFFERENCE
One of the very best travel experiences I have ever had. We even got updates once at 3 am! He also made one change in one day's itinerary to accommodate our wishes which was very wonderful. For business, I have traveled to Europe, Russia, all over Asia and South Africa but was blown away by all the beautiful sites in Argentina and Chile.
All the little touches made by our Enchanting Travel consultant, Amelia Edwards, were noticed and recognized by my wife and I. Thank you for making our milestone trip (25th wedding anniversary) such a memorable one! We look forward to engaging Enchanting Travels again for our next South American adventure!!
This was my first adventure as a solo traveler. But while I may have traveled on my own, I was never alone. I was well taken care of by a superb team of planners, trip coordinators, guides and drivers.
Do you have a vacation in mind? Personalize your itinerary with our Trip Builder.