Culture
A lot of Moroccan culture is founded on the indigenous culture of both the Berber tribes of northern Africa and that of Islam. Each has added something to the country, which has made it a rich tableau of languages and heritage.
You'll quickly fall in love with the sandy streets, the warm air and the uniqueness of the colors incorporated into the buildings and homes. Much of modern day Moroccan architecture is heavily influenced by the Moors, the French and Islamic culture. They brought with them colorful Zellige tiling, fountains, mosques, and Arabesque patterns and motifs. Fes in particular is an architecture lovers' dream with many resplendent untouched historical buildings, the grand Fes el Bali medina, and its famous tanneries.
For the culture vulture, it's impossible not to be distracted. Plenty of galleries and international exhibitions have popped up all over the country. Realizing its potential to promote the emergence of homegrown and international contemporary art, the Marrakech Biennale began in 2005 and has gone from strength to strength reinforcing Morocco's image as an artistic powerhouse in Africa. While Casablanca has the Villa Des Arts, Marrakech is also home to some of the country's most stunning museums including the Dar Si Said Museum, the Museum of Islamic Art, and the Majorelle Garden once owned by Yves Saint-Laurent.
Abroad, Morocco has always been in the limelight. The multiculturalism of Tangiers from the 1940s-1970s created an artistic mecca and its own literary history by drawing the likes of Paul Bowles, William Burroughs and many others.
Casablanca has always been an import seaside city and port but international attention spiked with the release of the 1942 titular Hollywood classic and never let up (you can still check out Rick's Café). Morocco's first international film festival took place in Marrakech in 2000.
Moroccan Arab Bedouin music is well-known internationally and in recent times the music scene has become a melting pot of cultures and influences that includes: Andalusian, Chaabi rock bands, folk, classical, Persian and recently hip-hop.
The official currency of the country is the Moroccan Dirham (MAD), with one USD being roughly equal to 9.7 MAD. While Visa and Mastercard are commonly accepted at larger shops and restaurants, smaller hotels and bazaars prefer cash transactions, even if they have stickers on the door to say that cards are accepted. Even many larger establishments are known to decline American Express cards, or ask for a surcharge of 3 -4 % for card transactions. While ATMs are available in all major cities, some only accept Debit Cards.
Morocco has two official languages spoken throughout the country – Berber and Arabic. French is also widely spoken everywhere while Spanish is common in the northern areas. While English is not as common in the less touristy areas, it is commonly spoken in all major cities.
Morocco is a welcoming holiday destination for just about anyone, with friendly faces and colorful buildings all around you. If you are willing to put yourself out there and mingle, Moroccan people will welcome you into their homes and make you feel instantly comfortable, often telling you tales of their homeland.
Cuisine
Moroccan Cuisine
This is synonymous with the use of the tagine and is characterized by its fragrant and colorful plethora of spices, including coriander, cinnamon, cumin, saffron, dried ginger and paprika.
You must try the fantastic flavorful stews called tagines that are found everywhere, prepared with meat or fish, vegetables and/or almonds, apricots or prunes.
Common dishes include the versatile couscous, a type of steamed semolina. In Morocco it is tradition to mix this with raisins or nuts, and a little pinch of spice. It usually accompanies roasted chicken with lemon and olives, and harira, a thick tomato-based soup with chickpeas and meat, traditionally served during Ramadan.
You must try the fantastic flavorful stews called tagines that are found everywhere; although each cook has his or her own secret recipe, the basic ingredients are meat or fish, vegetables and/or almonds, apricots or prunes. The word 'tagine' is also attributed to the cone-shaped terracotta pot that is used in making such succulent stews. The air circulation in a tagine cone helps cook the ingredients while evenly retaining the moisture.
If you'd like a tasty meal and a spectacle, you should try the mechoui. This is a whole goat or lamb, seasoned with cumin powder and slow-roasted until the meat is tender and the skin crisp, usually accompanied with a fresh salad. Pastilla is a very popular sweet and savory Moroccan pie and consists of a rich combination of layers of meat and filo pastry, coated with powdered sugar and cinnamon. It's delicious at any time of the day.
For those with a sweet tooth, you're in luck. Try the popular pastry khab el ghzal ("gazelle's horns"), a pastry stuffed with almond paste scented with orange flower essence. It's extraordinary! Most desserts do not revolve around heavy doses of chocolate and more often than not contain plenty of sugar, honey, almonds, sesame seeds, and filo dough instead. Crème caramel or 'flan' is served in most restaurants.
Fruit is often eaten after a meal, along with a glass of mint tea (spearmint and sugar). There is a very prevalent tea culture in Morocco and sugar is the name of the game, so be sure to let your server know if you'd rather have your sugar on the side. And how best to drink this delicious beverage? Hold your glass by the base and the rim with the finger and thumb and wrap a tissue round the teapot handle – they can be very hot.
History
The Berbers – a vast multilingual ethnic tribe indigenous to northern Africa – ruled Morocco through a series of dynasties. Some of the most historically significant ruins from this time can still be seen at Volubilis where there are remains from 3rd century AD of a Berber/Roman city and another site, Lixus, dated from the 4th century AD near the town of Larache.
Morocco as we know it today began with the first major shift away from the centralized control of the Berbers.
With the Islamic conquest of the Maghreb state of Northern Africa in the 7th century AD, Arabic became the primary language and Islam the primary religion. Thereafter, Morocco's Arabic heritage came to be forever entwined with the ancient indigenous tribal influence and traditions of the Berbers. This new Morocco is still evident today when you visit the likes of Fes el Bali in Fes; part of the old original city built under initial Islamic influence in the 8th century AD, is of huge cultural and historical importance.
Though Islamic dynasties came and went, Morocco was at its most powerful under the leadership of the Berber dynasties from 11th-16th century. During this time, a number of stunning historical buildings were commissioned and can still be viewed today under UNESCO protection; the unfinished Hassan Tower in Rabat of red sandstone, the incredibly recognizable blue buildings of Chefchaouen near Tangiers and the stunning Ben Youssef Madrasa College in Marrakech.
The current Moroccan royal family, the Alaouite family, came to power in 1666. Since 1864 they have resided at their Dar al-Makhzen palace in the capital Rabat, which is definitely worth a visit.
In the 19th century, France stepped tried to gain influence and power. By 1912, Morocco was lawfully declared as a dependent state of France and Spain. Steered by King Mohammed V, Morocco was declared fully independent under the 1956 agreement. From 1999, under King Mohammed VI, Morocco saw new legislation and modernization.
With the incredible year-round weather, the emergence of direct flights from all over Europe, and a boom in the activity and adventure sector, Morocco now sees more than 10 million tourists a year! There are historically important sites everywhere you look from the Koutoubia Mosque in Marrakech built in the 12th century to the ancient Kasbah of Tangiers. Morocco has a lot to offer and it should be on everyone's bucket list.
Explore
Where do you want to go? What do you want to do? Be it popular sights or off the beaten path experiences, tell us your travel dream through our trip planner.
Design
Our destination experts will get in touch with you to craft a completely tailor-made, obligation-free itinerary to match your interests and budget.
Experience
Once you have booked your trip, sit back and relax – we'll take care of everything else. With our exceptional local team & 24/7 support, priceless memories await you!
Close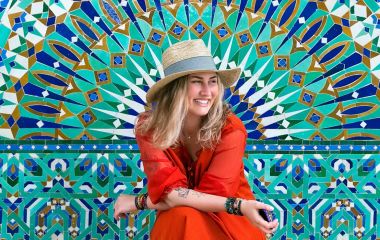 Top 5 Reasons To Travel To Morocco Now
From diverse landscapes and desert adventures to vibrant souks, hammams and historical sights – here are the top five reasons why you should visit Morocco now.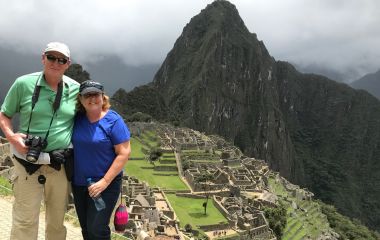 Your Ultimate Guide to the Top 10 UNESCO World Heritage Sites of 2019
They are stunning feats of architectural genius, historic centers of ancient cities, or incredibly rich habitats that are fast disappearing. Curated by our experts, discover 2019's top 10 UNESCO World Heritage sites from our exotic world.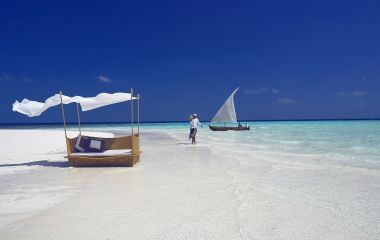 Winter Travel: Best Destinations For A Warm Escape
Put on your traveling shoes and go exploring this winter because we have a list of warm and sunny destinations that are begging to be explored!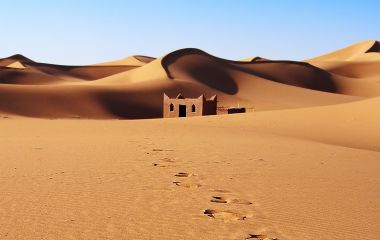 Imperial Cities and Southern Gems
10 Days: $ 4,490
/ person
With this private Morocco holiday, delve into the regal charm of ancient cities such as Fes, the cultural heart of Morocco, and in historic Marrakech. In contrast, experience the modernity of iconic Casablanca, and then explore the earthy treasures of southern Morocco – from re-earth landscapes and deserts to garrison towns that offer glimpses into […]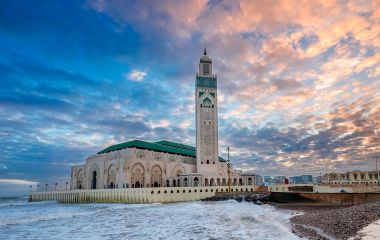 Souks, Spices and the Sahara
17 Days: $ 7,190
/ person
With this comprehensive tour, unearth the heady allure of Morocco's bustling urban hotspots – from glamorous Casablanca, Marrakech and regal Fes to the dreamy small town of Chefchaouen and coastal Essaouira. Enjoy desert safaris in the Sahara and adventure amid the towering summits of the High Atlas mountains.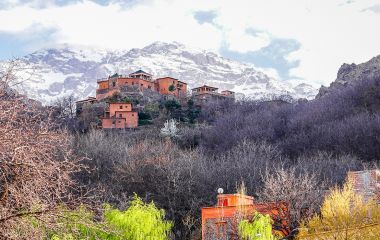 Morocco's Mountain Magic and Ancient Traditions
11 Days: $ 4,290
/ person
This custom Morocco vacation offers an ideal introduction to the imperial cities and towering mountain landscapes of the country. Delve into the romance of Casablanca, soaking in the cities modern vibe, and make your way to Fes – Morocco's grandest royal city.
Load More
THE ENCHANTING DIFFERENCE
Enchanting Travels custom-designed our African Adventure to include all the specific locations and activities we were interested in. We did not have to worry about any details and were free to enjoy the most extraordinary adventure that was a once-in-a-lifetime experience for our first visit to Africa, including activities at Victoria Falls, safari adventures with great guides, and all the accommodations were fantastic.
We were recommended by friends to use Enchanting travel to help plan our Africa Experience. From first contact to the conclusion of the trip Enchanting travel supported our every need and looked after every detail. Our trip was absolutely flawless and an experience of a life time. I would be happy to discuss our trip with any potential customers as we feel our agenda gave us the perfect overview of sights, culture and safari activities. We came home and feel we missed nothing.
This was truly an "Enchanting" adventure! The value and service was beyond excellent! The entire team ensured every detail was taken care of and went out of their way to welcome us! And every hotel and excursion was amazing, and we were greeted with welcoming open arms every where we stayed! Nothing was left to chance…and we felt so secure knowing Enchanting Travels had everything lined up for us! Even our lodges said Enchanting Travels was a top-notch company!
Do you have a vacation in mind? Personalize your itinerary with our Trip Builder.