Read on for some important Morocco travel tips and information from our destination experts.
Morocco Travel Tips: Clothing and Decorum
As a foreigner, you are not expected to adopt the local dress code, but doing so will be regarded as proof of respect.
Since Morocco is an Islamic country, what is considered appropriate in terms of clothing, especially for women, is conservative in general when compared to Western standards. In rural communities and to a certain extent in Fes, the views tend to be more conventional. While in some of the bigger cities such as Marrakech or Casablanca, attitudes are much more relaxed and many local women dress in Western style.
Moroccan sense of decorum ask that men and women dress modestly. Shorts are not recommended for both genders, and arms and shoulders should be covered. As a foreigner, you are not expected to adopt the local dress code, but doing so will be regarded as proof of respect, which will be much appreciated and warmly reciprocated as well as help you avoid unwanted attention.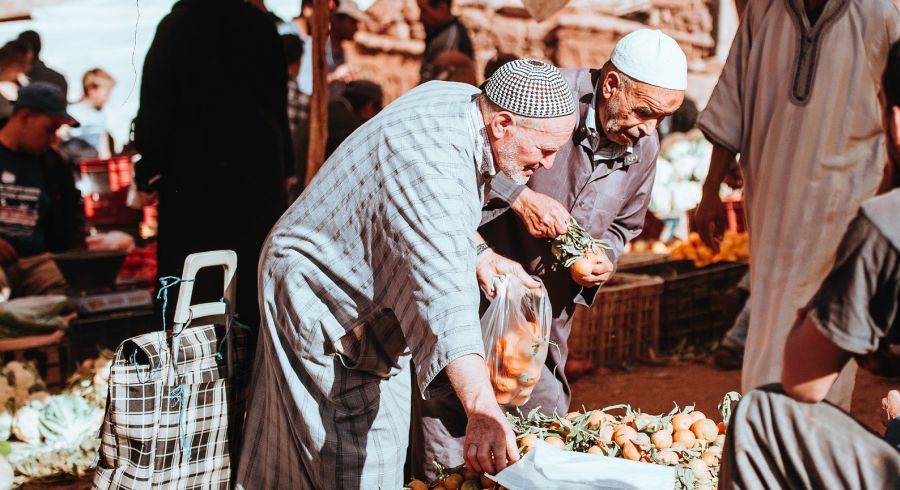 Morocco Travel Tips: Local Customs
1. It is customary to shake hands with just about everyone you meet, but if you are male, you should only shake hands with a local lady if she offers you her hand first.
2. If eating out, where no utensils are provided, eat with your right hand. Do bear in mind that on entering a Moroccan home, it is usual to remove your shoes.
3. Some Moroccans, especially women and older men, do not like to be photographed or videotaped due to a combination of religious and popular beliefs and superstitions. If a woman is veiled, assume she would not like to be photographed.
Morocco Travel Tips: What to Avoid
As guests in Morocco, you are very strongly urged to avoid saying anything about the King in public.
In Morocco people generally do not openly discuss internal politics, and may not be overly receptive to your points of view. If someone seems anxious to start a political discussion, it is best to stay away from it. Particularly sensitive issues are the freedom of press, religion, and the disputed territory of Western Sahara.
It is considered a sign of enormous disrespect to say – or even suggest – anything negative or mocking concerning the members of the Royal Family.
Avoid frivolous handling of coins or notes, as this might also be considered disrespectful. Children sometimes ask for money or 'bonbons' and we urge you not to encourage begging by giving them money. We suggest that you bring ballpoint or marker pens for them instead. They can never have too many!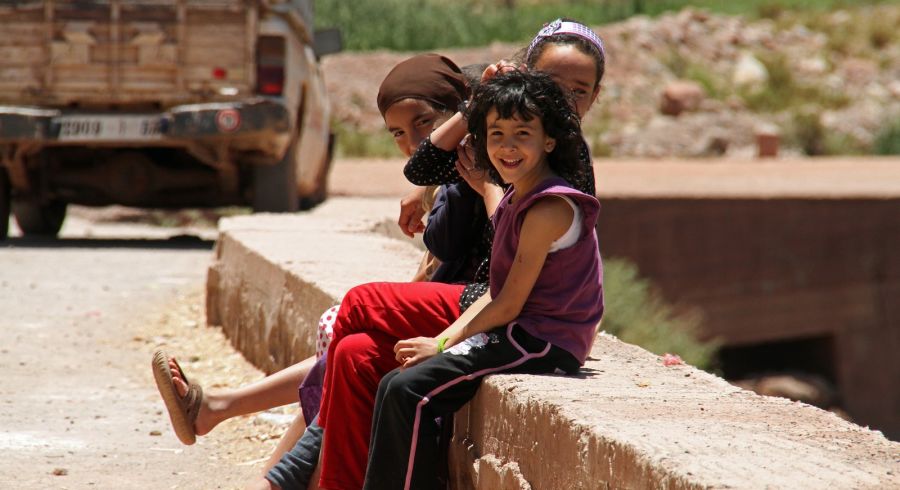 Morocco Travel Tips From Our Experts
Our destination experts are happy to advise you further on local customs in each destination on your itinerary. From where to eat, what to see and how to make the best of your time, contact us today for the most up-to-date information and Morocco travel tips!
Explore
Where do you want to go? What do you want to do? Be it popular sights or off the beaten path experiences, tell us your travel dream through our trip planner.
Design
Our destination experts will get in touch with you to craft a completely tailor-made, obligation-free itinerary to match your interests and budget.
Experience
Once you have booked your trip, sit back and relax – we'll take care of everything else. With our exceptional local team & 24/7 support, priceless memories await you!
Close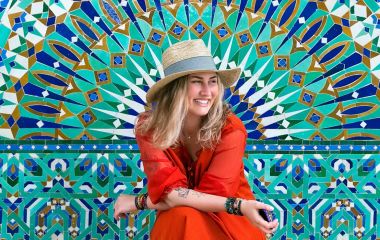 Top 5 Reasons To Travel To Morocco Now
From diverse landscapes and desert adventures to vibrant souks, hammams and historical sights – here are the top five reasons why you should visit Morocco now.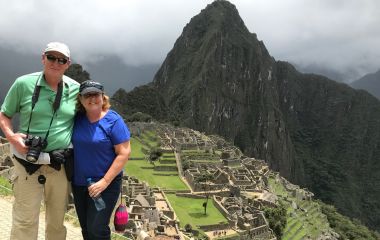 Your Ultimate Guide to the Top 10 UNESCO World Heritage Sites of 2019
They are stunning feats of architectural genius, historic centers of ancient cities, or incredibly rich habitats that are fast disappearing. Curated by our experts, discover 2019's top 10 UNESCO World Heritage sites from our exotic world.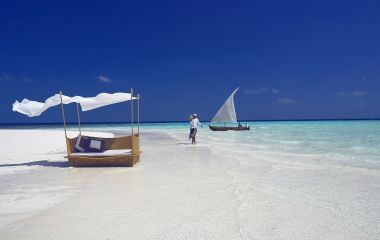 Winter Travel: Best Destinations For A Warm Escape
Put on your traveling shoes and go exploring this winter because we have a list of warm and sunny destinations that are begging to be explored!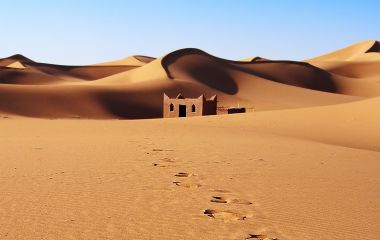 Imperial Cities and Southern Gems
10 Days: $ 4,490
/ person
With this private Morocco holiday, delve into the regal charm of ancient cities such as Fes, the cultural heart of Morocco, and in historic Marrakech. In contrast, experience the modernity of iconic Casablanca, and then explore the earthy treasures of southern Morocco – from re-earth landscapes and deserts to garrison towns that offer glimpses into […]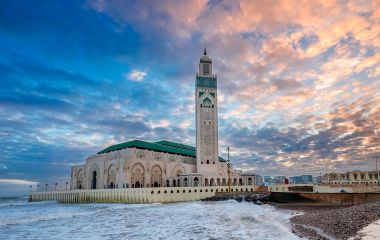 Souks, Spices and the Sahara
17 Days: $ 7,190
/ person
With this comprehensive tour, unearth the heady allure of Morocco's bustling urban hotspots – from glamorous Casablanca, Marrakech and regal Fes to the dreamy small town of Chefchaouen and coastal Essaouira. Enjoy desert safaris in the Sahara and adventure amid the towering summits of the High Atlas mountains.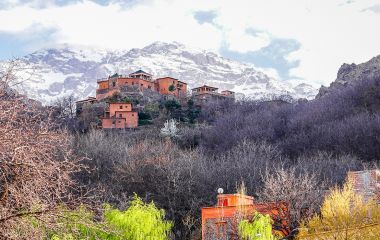 Morocco's Mountain Magic and Ancient Traditions
11 Days: $ 4,290
/ person
This custom Morocco vacation offers an ideal introduction to the imperial cities and towering mountain landscapes of the country. Delve into the romance of Casablanca, soaking in the cities modern vibe, and make your way to Fes – Morocco's grandest royal city.
Load More
THE ENCHANTING DIFFERENCE
Enchanting Travels custom-designed our African Adventure to include all the specific locations and activities we were interested in. We did not have to worry about any details and were free to enjoy the most extraordinary adventure that was a once-in-a-lifetime experience for our first visit to Africa, including activities at Victoria Falls, safari adventures with great guides, and all the accommodations were fantastic.
We were recommended by friends to use Enchanting travel to help plan our Africa Experience. From first contact to the conclusion of the trip Enchanting travel supported our every need and looked after every detail. Our trip was absolutely flawless and an experience of a life time. I would be happy to discuss our trip with any potential customers as we feel our agenda gave us the perfect overview of sights, culture and safari activities. We came home and feel we missed nothing.
This was truly an "Enchanting" adventure! The value and service was beyond excellent! The entire team ensured every detail was taken care of and went out of their way to welcome us! And every hotel and excursion was amazing, and we were greeted with welcoming open arms every where we stayed! Nothing was left to chance…and we felt so secure knowing Enchanting Travels had everything lined up for us! Even our lodges said Enchanting Travels was a top-notch company!
Do you have a vacation in mind? Personalize your itinerary with our Trip Builder.