Culture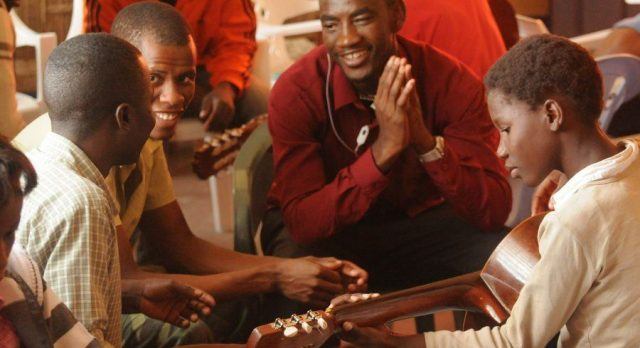 Portuguese is the official language of Mozambique and is spoken mainly in the urban centers. About 40 different languages are spoken throughout the country, including dialects of the various groups of Bantu ethnic people, such as Makua, Shona/Ndau, Sena, Tonga, Yao and Nyungwe.
There are both patrilineal and matrilineal groups in Mozambique, so tracing family history can be through the mother or the father depending on the region. Half the nation still hold traditional animist beliefs, often in addition to conventional religion. One-third of Mozambicans are Christian, and a quarter are Muslims.
During our Mozambique vacations, you will find that music and dance are an important part of the culture and are integrated into many local customs. Mozambican music is akin to reggae and West Indian calypso, but you can also enjoy other styles like samba, marrabenta and bossa nova.
There are many unique dance styles including:
Chopi: a hunting dance with the performers adorned in lion skins.
Mapiko: a dance of Northern Mozambique where the men wear carved wooden masks to frighten away spirits.
Makua: a hopping dance, conducted on tall stilt
Nyanga: where Tete performers simultaneously dance whilst singing and playing the panpipes!
Mozambique's dance styles inspired pop star Beyonce, who flew a troupe of tofu (body-shaking) dancers to the USA to teach her team a few moves! Art has been used as a symbol of resistance against colonial rule in Mozambique. Wood sculpting is a very popular craft of the Makonde people, usually depicting evil spirits and totem-type family history. Futebol (football) is Mozambique's favorite sport.
Cuisine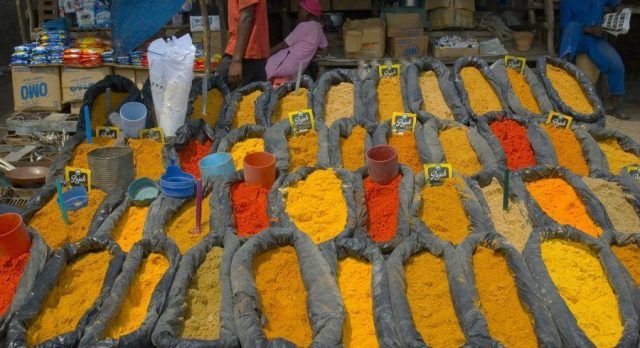 he cuisine of Mozambique is usually flavorful and spicy. There are delicious tropical fruits to be enjoyed during one of our Mozambique vacations – and some of the best fish and shellfish in the world. Mozambican dishes are prepared in their own unique flavors and ways, including open grills.
Madeira, the Portuguese table wine and Agua Ardente, red port wine, are frequently used in sauces. Agriculture is part of the culture and most families grown their own corn.
Try some of these delicious dishes on your Mozambique tour:
Xima / Nsima: a staple maize porridge dish that is eaten with most meals.
Paõ: Portuguese wood-fired white bread rolls.
Couve: collard greens.
Prego: a steak roll.
Rissois: battered shrimp.
Espetada: kebab.
Piripiri: chicken in piripi sauce.
Matata: a delicious seafood and peanut stew.
Sandes de queijo: a baked cheese sandwich.
Malasadas: donuts.
Bolo Polana: cashew and potato cake.
Top Mozambican Travel Tips – Cuisine:
Quench your thirst with Laurentina and 2M, two popular Mozambican beers. Or Tipo Tinto, the national rum, which is usually mixed with berry soda.
Are you an adventurous foodie? You can eat some unusual local delicacies in Mozambique, including green bugs that are boiled and fried, and dried bush mice, served on a stick.
The Enchanting Travels team is happy to help you plan memorable Mozambique vacations.
History
Ancestors of the Khoisan people, the San group of hunter and gatherers, were the first people that inhabited Mozambique. Around 4th century AD, Bantu people migrated through the valley of Zambezi River into the country.
Arab traders settled along the coast in the earlier centuries, before Portuguese explorer Vasco de Gama arrived and colonized the country in 1498. The native Mozambican people started a war for independence with its colonial rulers that lasted for 11 years. In 1975, independence was achieved and a socialist government was established.
Unfortunately, a military uprising led to a 17 year civil war, which caused over a million Mozambicans to flee their lands, whilst hundreds of thousands were killed. The country spiraled into an economic depression. The war had interrupted the country's agriculture so throughout the 1980s many people went hungry. This was worsened by El Niño, which caused a famine in 1992. Support came from overseas and the country recovered and has begun to develop, despite recent severe floods and a drought earlier in this decade.
A Mozambique tour plays an important role in boosting the country's economy.
Explore
Where do you want to go? What do you want to do? Be it popular sights or off the beaten path experiences, tell us your travel dream through our trip planner.
Design
Our destination experts will get in touch with you to craft a completely tailor-made, obligation-free itinerary to match your interests and budget.
Experience
Once you have booked your trip, sit back and relax – we'll take care of everything else. With our exceptional local team & 24/7 support, priceless memories await you!
Close