Cuisine in Myanmar
Burmese cuisine is mainly hot and spiced with onions, ginger, garlic and chillies and it is influenced heavily by its neighboring countries China, India and Thailand. Stir fries in Chinese style, samosas, biryani and flatbread in Indian style, and fried insects – a Thai legacy, all jostle for space in the long list of Burmese delicacies!
Dishes in Myanmar are typically prepared in a fish or meat broth. Rice is a staple, and forms about 75% of the diet but noodles are also popular. A typical meal involves an assortment of various dishes – boiled rice, a fish dish, curried poultry or meat, a soup, vegetables and fritters or cracker. In the lower parts of Burma, pickled fish in sauce is very popular.
The best and most famous local market in Myanmar is Bogyoke Aung San Market in Yangon, which is mainly famous for its imported textiles, handicrafts and household appliances. For those who wish to visit a traditional and typical food market, Yangon's Thiri Mingalar Market is a great place, which is famous for both seawater and freshwater fish.
Explore
Where do you want to go? What do you want to do? Be it popular sights or off the beaten path experiences, tell us your travel dream through our trip planner.
Design
Our destination experts will get in touch with you to craft a completely tailor-made, obligation-free itinerary to match your interests and budget.
Experience
Once you have booked your trip, sit back and relax – we'll take care of everything else. With our exceptional local team & 24/7 support, priceless memories await you!
Close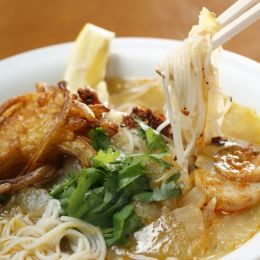 Cuisine in Myanmar – What to eat
The culinary specialities of Myanmar include:
La-phet: fermented pickled tea leaves (Myanmar is perhaps the only country in the world where tea is not just drunk but also eaten!)
Mohinga: rice noodles served with fish soup, Myanmar's national dish
Gyin thoke: ginger salad with fried beans and sesame
Nan bya: Buttered Burmese-style naan served with mutton soup
Faluda: rose water mixed with coconut, jello, milk and served with ice cream or custard
Your Guide to the Top 10 Food Destinations in the World 
Embark on a culinary sojourn that will most certainly tantalize your tastebuds! Our curated list of destinations will provide a truly mouthwatering vacation.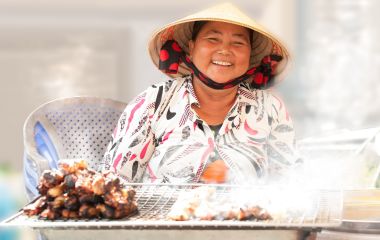 Southeast Asian Street Food Diaries: The Best 'Pho' on the Go
Brace for a delectable journey as we take you on the trail of some of the best Southeast Asia street food you can possibly have.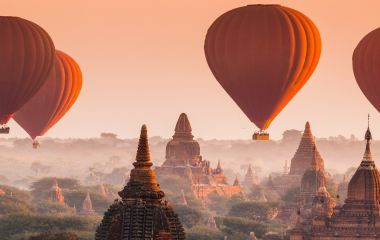 Top 5 Things To See On Your Trips to Myanmar
Trips to Myanmar are unforgettable experiences. Unspoilt and pristine, dotted with thousands of temples and glittering pagodas, colored by its colonial history and characterized by its polite, kindly population, Myanmar (formerly known as Burma) is a unique experience to include in your trip to Asia.  On Your Trips to Myanmar: Bagan The crumbling ruins of beautiful Bagan will take […]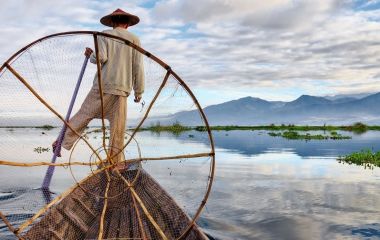 Thailand and Myanmar: Landscapes and Culture
15 Days: $ 4,390
/ person
Discover ancient cultures, traditions and heritage on this tour of Myanmar and Thailand. Beautifully tranquil landscapes and indigenous communities await you in Inle Lake and in Bagan, discover a land dotted with hundreds of pagodas.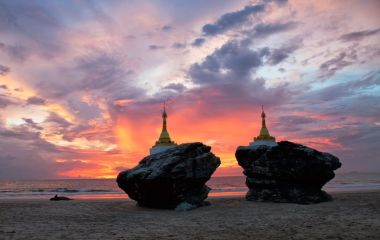 Culture and Landscapes in the Heart of Myanmar
13 Days: $ 3,045
/ person
Discover an imposing cultural heritage and timeless landscapes in Central and East Myanmar. Soak in the serenity of idyllic villages, enjoy authentic local experiences and take a nostalgic railway ride across the famous Goteik Viaduct on this private tour of Myanmar.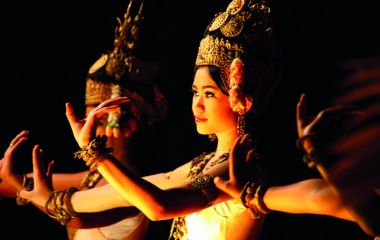 Mighty Rivers and Ancient Capitals
24 Days: $ 7,090
/ person
Travel back in time and immerse yourself in the diverse history and culture of Southeast Asia. Your journey takes you to Myanmar, Thailand, Laos and Cambodia, with the mighty rivers Irrawaddy and Mekong forming a backdrop throughout this private tour of Asia.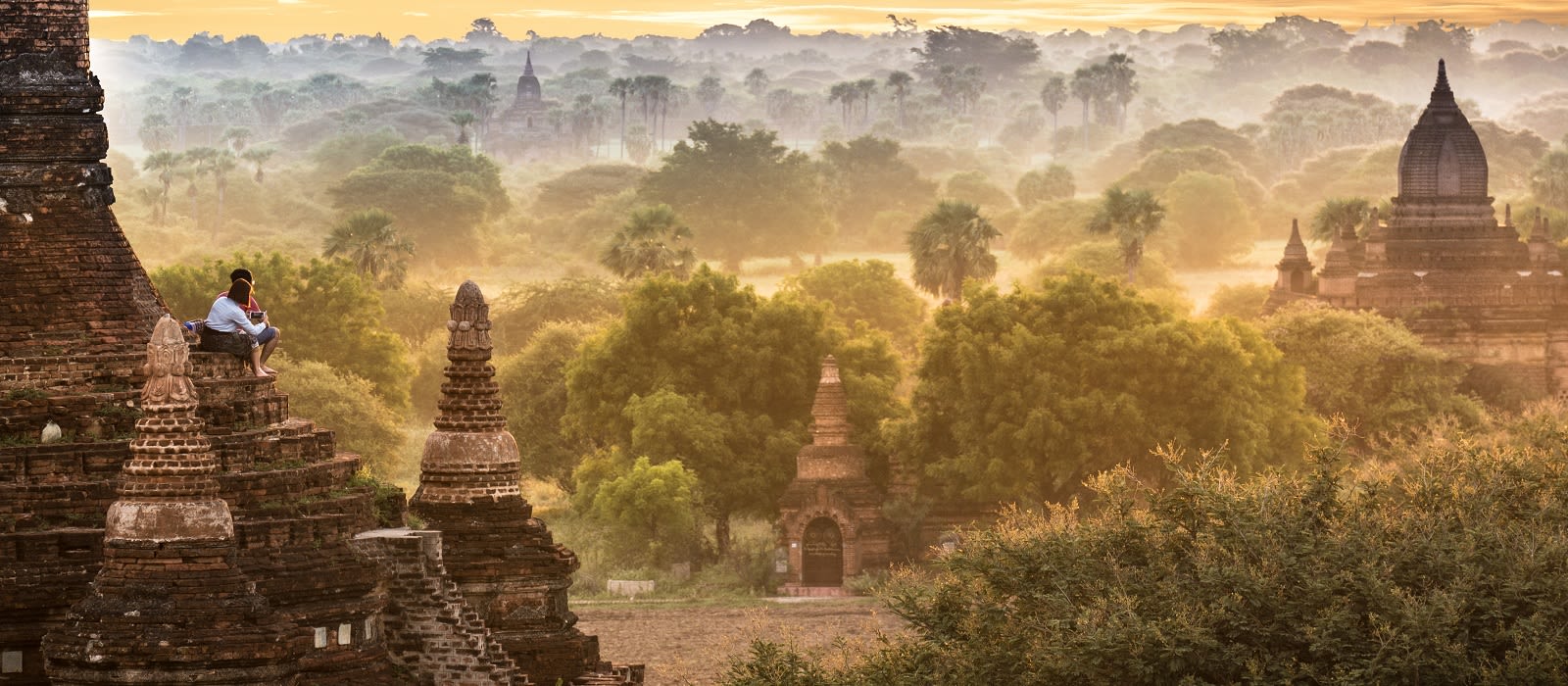 THE ENCHANTING DIFFERENCE
One of the very best travel experiences I have ever had. We even got updates once at 3 am! He also made one change in one day's itinerary to accommodate our wishes which was very wonderful. For business, I have traveled to Europe, Russia, all over Asia and South Africa but was blown away by all the beautiful sites in Argentina and Chile.
All the little touches made by our Enchanting Travel consultant, Amelia Edwards, were noticed and recognized by my wife and I. Thank you for making our milestone trip (25th wedding anniversary) such a memorable one! We look forward to engaging Enchanting Travels again for our next South American adventure!!
This was my first adventure as a solo traveler. But while I may have traveled on my own, I was never alone. I was well taken care of by a superb team of planners, trip coordinators, guides and drivers.
Do you have a vacation in mind? Personalize your itinerary with our Trip Builder.