Myanmar Travel Guide
Are you planning to travel in Myanmar? Here are the top tips for a Myanmar tour from our destination experts.
Currency, cash and credit cards
The official currency of Myanmar is the Burmese kyat (K).
The government of Myanmar has recently announced that restaurants, shops and all other businesses in the country will only accept local currency. Therefore, it is no longer possible to pay in US Dollars while you are in Myanmar. Only banks and authorized exchange facilities will exchange your dollars for local currency and therefore, we recommend that you carry some amount of money with you to exchange either at the airport or at one of the many currency exchange facilities. Changing currency at your hotel may cost more as such establishments usually charge slightly higher commissions. While some shops continue to advertise prices in US Dollars, they accept payment in local currency only. Credit cards are accepted in some regions such as Yangon, Mandalay and Bagan.
Internet and Communications
The country code for Myanmar is +95.
The telecommunication system is generally poor in Myanmar although this is improving in larger cities such as Yangon. International roaming on a GSM connection is not possible anywhere in the country. Therefore, we recommend that you purchase a local GSM SIM card in Myanmar. These can be expensive but are valid for one month. International calling and fax facilities are available at most hotels in Yangon, Bagan, Mandalay and Inle Lake, but these can be quite expensive.
Getting Around
In Myanmar, road conditions are poor and so flying is often the most convenient and preferred way to travel from one city to another. Within the city limits, traveling by car is your best option. Expect your ride to take longer than the estimated time. Since vehicles need to be exported to Myanmar, they are used for a very long time and therefore, most cars are relatively old but well-preserved.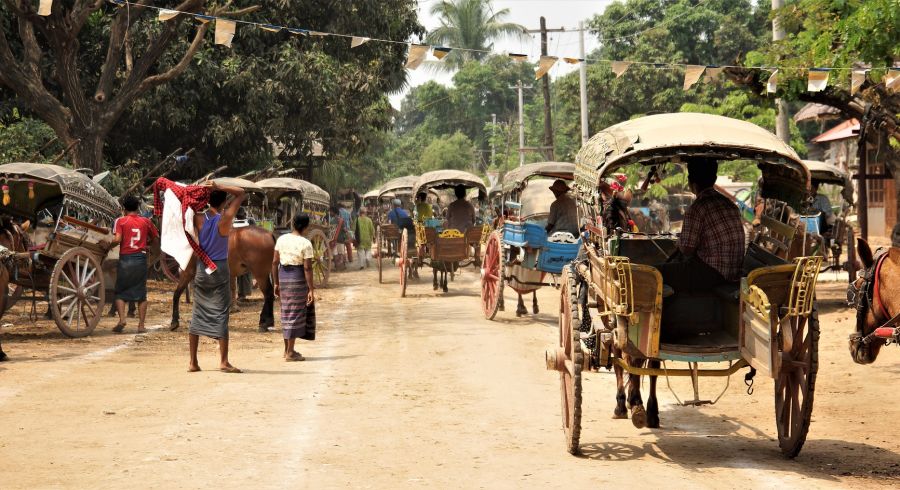 Health
Not all of Myanmar's pharmacies are stocked with the latest international drugs and medicines; it is a good idea to come prepared with essential medication. Beverages containing ice cubes can be unsafe and should be avoided. It is also a good idea to carry some form of prescriptive drug or antibiotic for treating diarrhea.
There are public and private hospitals and clinics in the cities and larger towns of Myanmar. However, the overall health care system in Myanmar is average. The best facility is International SOS in Yangon, which provides full out-patient and emergency services for members and visitors, and is backed by a professional team of expatriate and national medical specialists. Some limited services are also available at Pun Hlaing International Hospital.
Observing local customs
While cameras are allowed at most monuments, we recommend that you avoid using the flash at temples and sanctuaries out of respect for others. In some places, you will require a permit for your camera. Taking photographs of military installations is forbidden in Myanmar. Always be cautious while photographing ethnic groups as many believe that photographs rob them of their souls. If you are unsure, it is always best to ask.
Tipping
While it is not necessarily expected in Myanmar, tipping is welcome. How much you choose to tip is entirely up to you – although most prefer to tip between 5 to 10% of the bill, it depends on how satisfied you are with the service.
Culture
Myanmar tours are not just about glittering gold pagodas. The people here will enchant you as well! Despite many centuries of isolation and little exposure to modern western cultures, the Burmese people welcome visitors with open arms. Indian, Chinese and colonial influences are evident in the former British capital of Yangon. 85% of the population follow Theravada Buddhism. Novitiation, when young boys are initiated into the Buddhist order, is a compulsory ritual.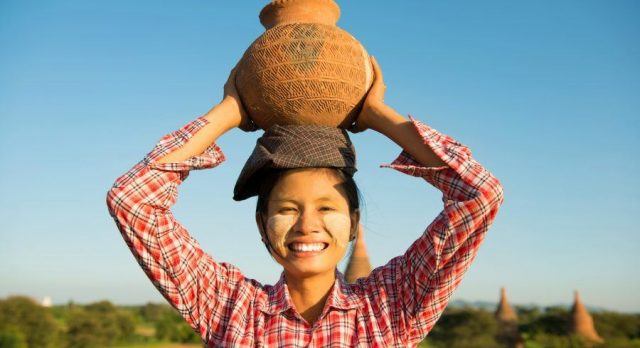 Artistic inclinations are encouraged in Myanmar, especially silk weaving, painting, tapestry, pottery and gemstone engraving. Gold leafing is also rather popular here. Marionette and puppet shows are an important part of Myanmar tours. Marionettes are a common part of the culture, and during festivals puppets are dressed ornately for shows at pagoda festivals and theaters in Yangon and Mandalay.
Over 111 languages are spoken within the borders of Myanmar, although about two-thirds of the population speak Burmese – the official language. English is widely spoken in the urban areas of Yangon, Mandalay and Bagan.
Top Myanmar Travel Tip – Culture:
Don't be surprised to see women walking around the streets with white paste smeared across their faces. The traditional paste, called thanaka, acts as a natural sunscreen and has many other medicinal benefits. You could even try your hand at it during your Myanmar tours!
Cuisine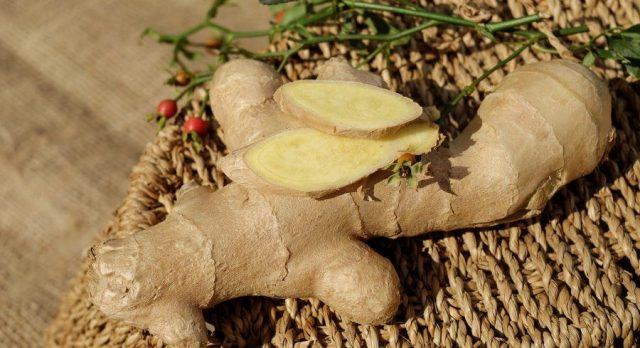 Myanmar tours are as much about the food as they are about the landscape and cultural experiences. Burmese cuisine is mainly hot and spiced with onions, ginger, garlic and chillies and it is influenced heavily by its neighboring countries China, India and Thailand. Stir-fries in Chinese style, samosas, biryani and flatbread in Indian style, and fried insects – a Thai legacy, all jostle for space in the long list of Burmese delicacies!
Dishes in Myanmar are typically prepared in a fish or meat broth. Rice is a staple, and forms about 75% of the diet but noodles are also popular. A typical meal involves an assortment of various dishes – boiled rice, a fish dish, curried poultry or meat, a soup, vegetables and fritters or cracker. In the lower parts of Burma, pickled fish in sauce is very popular.
Try some authentic delicacies during your Myanmar tours:
La-phet: fermented pickled tea leaves (Myanmar is perhaps the only country in the world where tea is not just drunk but also eaten!)
Mohinga: rice noodles served with fish soup, Myanmar's national dish
Gyin thoke: ginger salad with fried beans and sesame
Nan bya: buttered Burmese-style naan served with mutton soup
Phaluda: rose water mixed with coconut, jello, milk and served with ice cream or custard
Top Myanmar Travel Tips – Cuisine:
Myanmar tours introduce you to excellent and refreshing salads that are popularly eaten as street food all across the country.
The Enchanting Travels team is happy to help you plan your private and tailor-made Myanmar tours.
History
A former British colonial stronghold in southeast Asia, Myanmar (previously known as Burma), has experienced several upheavals over the centuries. Only once did Myanmar truly prosper in its history. This golden age was during the 11th century when the Pagan Empire was in power. Sadly, two centuries later Kublai Khan's army swept through the country and plunged Myanmar into darkness.
When the British East India Company came to power in the 19th century, Myanmar became a province of British India. The Second World War brought fresh misfortune as Myanmar was a key battleground in the war, liberated only just before the Japanese surrender in 1945.
The regimes that followed crippled the economy, imposing martial law and changing the country's name from Burma to Myanmar, ostensibly to rid them of the vestiges of colonial rule. Myanmar suffered greatly during this time. Elections were repeatedly postponed, but order was restored after an intervention from the United Nations.
Today, despite some difficulties, the political condition of the country is on the upswing and Myanmar tours have opened up the country to additional economic strength.
Top Myanmar Travel Tips – History:
Myanmar tours are incomplete without a visit to the historical temple complex in Bagan. Pack good walking shoes as this incredible sight is spread across 104 km².
Explore
Where do you want to go? What do you want to do? Be it popular sights or off the beaten path experiences, tell us your travel dream through our trip planner.
Design
Our destination experts will get in touch with you to craft a completely tailor-made, obligation-free itinerary to match your interests and budget.
Experience
Once you have booked your trip, sit back and relax – we'll take care of everything else. With our exceptional local team & 24/7 support, priceless memories await you!
Close