Culture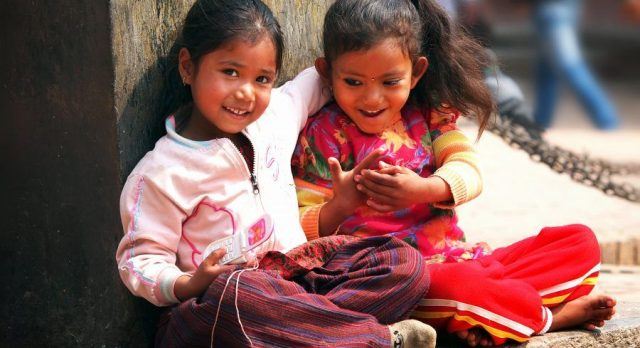 On a private Nepal tour, you will find a rich and diverse culture. Although customs and rituals vary from one part to another, Kathmandu is the confluence of myriad strains. Festivals, which are a major part of Nepal tours, are celebrated with much splendor, and religion plays a dominant role in the life of the Nepalese people. Officially a secular country, Nepal's religious groups coexist in harmony. The majority of the people are either Hindu or Buddhist.
Nepal has a patriarchal society and women are expected to take care of the house while men go out to work. Marriages are arranged by parents once a boy or a girl is of age and the Nepali caste system holds sway above it all. Nepali or Nepalese is the main language spoken. English is confined to a very minuscule part of the elite and educated and only mainly in urban areas or in the tourist areas.
While no restrictions are imposed on visitors, being respectful of local customs during your Nepal tour, would not be amiss. Traditional Nepali clothing is conservative and, except in major urban areas, women rarely wear shorts or skirts. Public displays of affection are frowned upon though you may frequently see men holding hands.
Top Nepal Travel Tip – Culture:
During Nepal tours, ensure that you use your right hand for everything, from shaking hands and eating food to giving and receiving gifts or even paying for a purchase.
Cuisine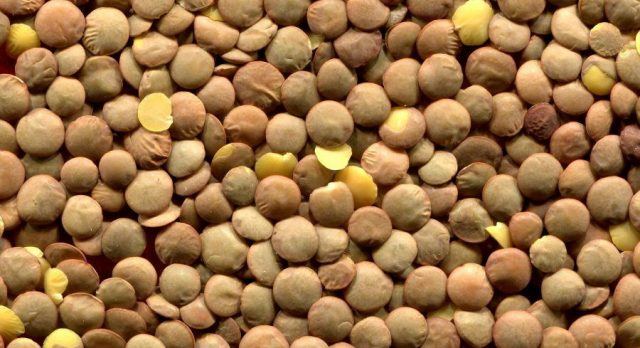 Nepal tours area great way to explore the diverse and delicious cuisine of the country. Food and eating habits differ between regions in Nepal. Indian influence on the cuisine of Nepal is quite evident, especially within urban areas. The remainder of Nepal bears traces of Tibetan and Chinese influence. The Newari and Thakali food styles are considered to be truly authentic Nepali cuisine. Nepali food is healthy and few fatty products and spices are used. The cow is the national animal and revered, therefore the Nepalese people do not eat beef.
It's up to you whether you wish to enjoy staple lentil, curry and mixed vegetables with rice, or venture on a culinary adventure by experimenting with local, Indian or international cuisine that come with a Nepalese twist to them. There are many restaurants that cater to international cuisines.
Try some special cuisine of Nepal:
Momos: steamed or fried dumplings
Dal-bhat-tarkari: rice and lentil soup served up with a vegetable curry
Thukpa: a delicious noodle soup made with meat and vegetables
Sel roti: a bread made of rice flour, crispy and sweet on the outside, soft on the inside
Dhido: a type of pudding made by cooking corn flour in boiling water
Top Nepal Travel Tip – Cuisine:
Do refrain from offering plate from your own food to others during a Nepal tour. The concept of jutho, or impure, is important in Nepal. Food or water that has already touched your lips is considered impure and it is disrespectful to share it with another.
History
Nepal began almost 2,500 years ago with the advent of the aboriginal Kiratis, who were sheep farmers with an inexplicable penchant for knives. Little is known of the time that followed, except that Kathmandu was established in the 10th century.
In the mid-18th century, Nepal was united under the Gurkha ruler Prithvi Narayan Shah, whose dynasty sits on the throne even today. The Nepalese fought a two-year war with the British Empire in 1814. A treaty ensured the presence of a British emissary in the Nepali court, as well as a large part of the country being lost to them.

The British were so impressed by the skills of the Gurkha warriors that they actually employed them in their own army during the two World Wars and Nepal was a great ally to Britain during this time.
Nepal suffered greatly when a man called Rang Bahadur seized control and declared himself Rana (prime minister) in 1846. It wasn't until 1950 that the royal Shahs' regained the throne and their power. Many years of political unrest ensued, with the alternate rise and fall of civil and dynastic rule. Nepal tours began in earnest only in the latter part of the 20th century, bringing much revenue into the Himalayan kingdom.
Nepal is today considered stable and making positive progress towards becoming a prosperous country again, even in spite of the recent tragic earthquakes in 2015 that affected many regions.
Top Nepal Travel Tip – History:
The historic town of Kapilavastu in Nepal is certainly worth a visit during Nepal tours. It is the birthplace of Siddhartha Gautama, who attained enlightenment and came to be known as the Buddha, and influenced all of Asia through his religious teachings.
Explore
Where do you want to go? What do you want to do? Be it popular sights or off the beaten path experiences, tell us your travel dream through our trip planner.
Design
Our destination experts will get in touch with you to craft a completely tailor-made, obligation-free itinerary to match your interests and budget.
Experience
Once you have booked your trip, sit back and relax – we'll take care of everything else. With our exceptional local team & 24/7 support, priceless memories await you!
Close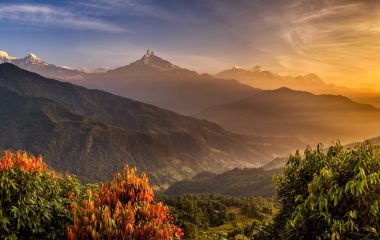 Climb every mountain: Why you need to plan a Nepal holiday
On your Nepal holiday, find spiritual bliss in the ancient temples of Kathmandu, many of them UNESCO World Heritage Sites, bathe elephants at Chitwan National Park, or challenge yourself with treks in the Himalayas.
Songs of the Mountains – On Your Nepal Tour
Nestled in the heart of the Himalayas, lies a kingdom of incredible beauty and fascinating culture. Uncover the hidden gems on your Nepal tour.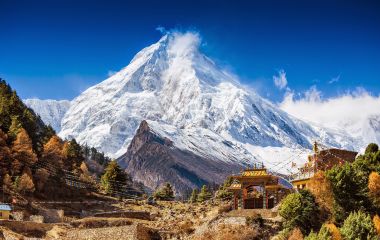 Life after the 2015 Nepal Earthquake
The Nepal earthquake of 2015 is considered one of recent history's worst natural disasters. Today, three months and extensive rescue efforts later, the country is slowly but steadily emerging out of the tragedy. This is our report on the situation in Nepal. The event On 25 April 2015, a devastating earthquake shook this small mountain nation.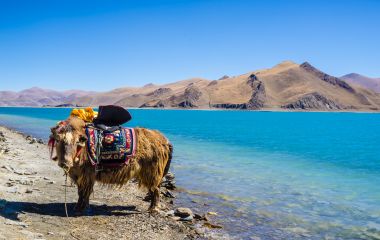 Roof of the World – Kathmandu and Lhasa
9 Days: $ 4,590
/ person
This short tour of Nepal and Tibet takes you deep into the heart of centuries-old capital cities, set on the roof of the world! Cradled within the tallest mountain ranges in the world, Kathmandu and Lhasa are cities of contrast, offering breathtaking beauty, spiritual sanctuary and the restless bustle of maze-like brick-laden streets meandering around stunning UNESCO […]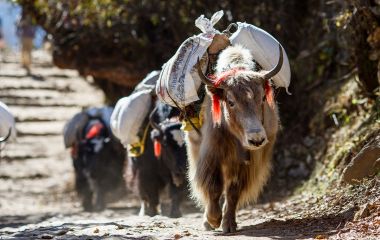 Highlights of the Himalayas: Nepal, Bhutan and Tibet
18 Days: $ 4,390
/ person
Gain insights into history, culture and heritage while you travel in picturesque mountain kingdoms of the Himalayas. Beginning in the bustling streets of Kathmandu, discover the World Heritage sites, cultural traditions and scenic valleys of Nepal.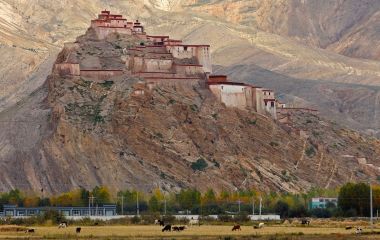 Tibet – Majestic Mountains, Culture and Heritage
13 Days: $ 4,890
/ person
Find sanctuary amid the majestic mountains of Asia! This trip offers all the delights of Tibet, from the spiritual bastions frequented by Tibetan Buddhists and historic Himalayan cities to glittering high-altitude lakes and Mount Everest – the tallest in the world.
Load More
THE ENCHANTING DIFFERENCE
Enchanting Travels made planning this vacation a breeze. I didn't stress at all during the trip, especially since there was also someone there to help with international transfers. All of our guides spoke English well and were quite accommodating.
Enchanting Travels employs people who really know how to listen to their clients and provide an exciting itinerary that is also safe and flexible. Everyone we worked with, from Brenda and Lavina to our guides Mr. Pongthep and Sangay, and our chauffeur Kengua, were professionals who seemed to really enjoy showing us their beautiful and exciting countries.
Go to Bhutan now! We don't believe it is really going to stay this way for long. And it really is unique right now. Building laws require that dwellings be built in the traditional fashion and this makes for the most beautiful and original vistas. No one goes to Bhutan for the cuisine.
Do you have a vacation in mind? Personalize your itinerary with our Trip Builder.