Culture of North India
North India is a melting pot of various traditions and customs, having assimilated influences over centuries.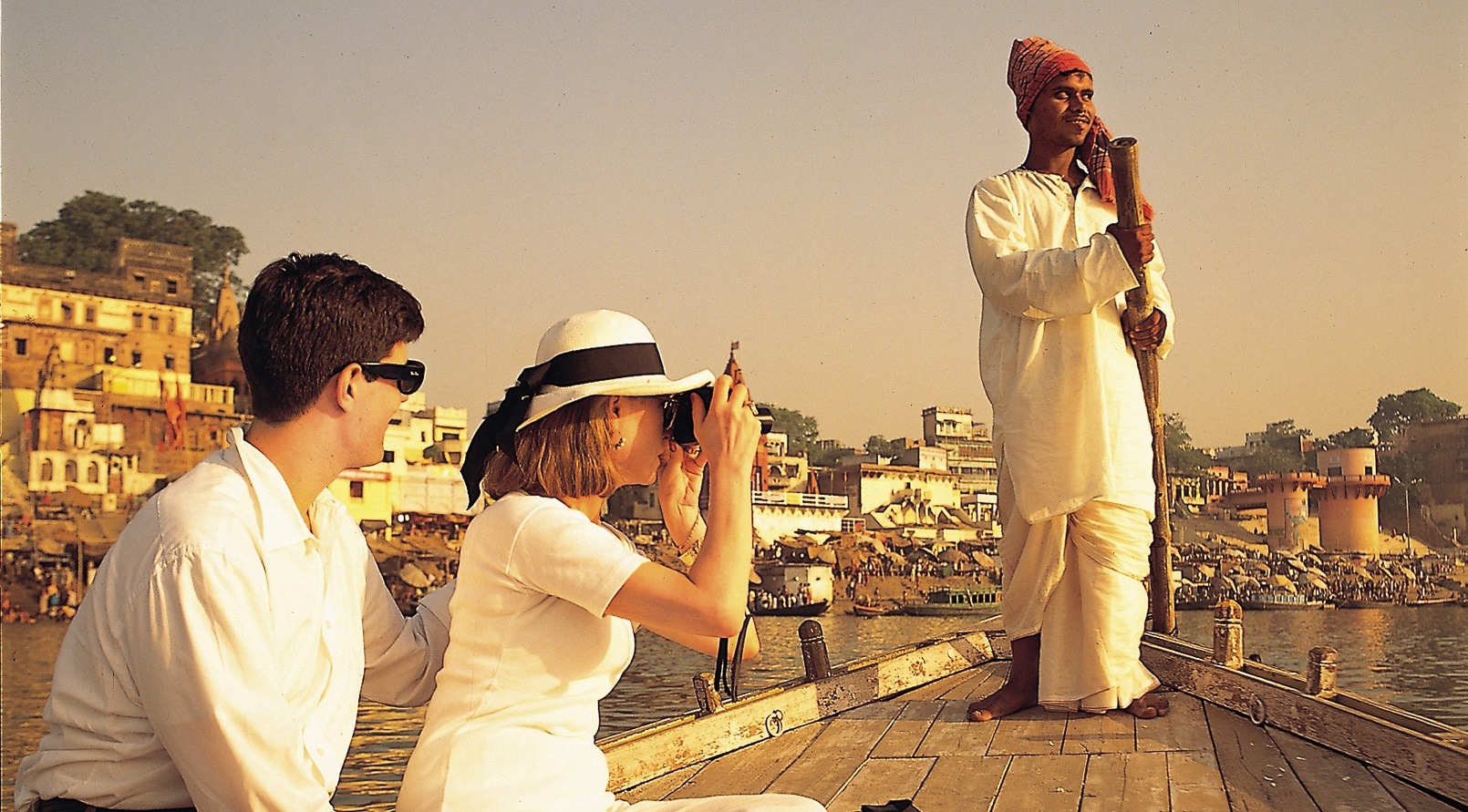 Explore
Where do you want to go? What do you want to do? Be it popular sights or off the beaten path experiences, tell us your travel dream through our trip planner.
Design
Our destination experts will get in touch with you to craft a completely tailor-made, obligation-free itinerary to match your interests and budget.
Experience
Once you have booked your trip, sit back and relax – we'll take care of everything else. With our exceptional local team & 24/7 support, priceless memories await you!
Close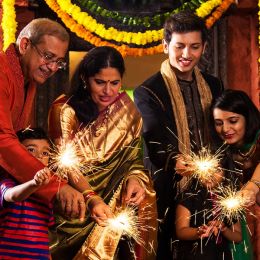 Culture of North India: What to expect
Women predominantly wear the traditional salwar-kameez or sari, although in rural parts of Rajasthan and Uttar Pradesh, the ghagra-choli (skirt and blouse) is more prevalent. North Indian men usually wear a kurta with pyjamas or a traditional garment called dhoti. Turbans or headgear are worn as a sign of one's status.
Traditionally worn to as a symbol of female energy designed to protect the wearer and her spouse, bindis today are no longer limited to married women. As a result, colorful and decorative bindis can be seen to line the foreheads of many women.
North India has various ethnic and religious groups such as Brahmins, Jats, Rajputs and Dalits. Hindus, Muslims, Sikhs and Jains regularly rub shoulders in this multilingual and multicultural part of India.
Hindi is spoken and understood everywhere, although in the interiors of each state, local people converse in regional languages.
Varanasi, which is popularly called the oldest city in the world, is considered the spiritual capital of India. Thousands of pilgrims travel to the city every year, to bathe in the waters of the holy river Ganges and to perform Hindu funeral rites. The city also houses the Kashi Vishwanath – one of the most revered Hindu temples in India.
Art, painting, sculpting, dance and music are various important tenets of North Indian culture. Revered poet Kalidasa, as well as scholars like Panini, Tulsidas and Chand Bardai were all from this region. North Indian painting is not to be taken lightly either – Rajasthani art and Rajput miniature paintings have etched out their own niche in Indian history.
Hindustani classical music traces its roots back to the Vedic time in North India, and starting from the fun Bhangra to the traditional Kathak, the region boasts various forms of dance as well.
Did you know?
Garlanding is a sign of respect in North India and garlands are offered to deities or honored visitors. Flowers are supposed to be auspicious and their aroma is expected to rejuvenate you.
Our destination experts are happy to plan your tailor-made vacation of cultural North India. Get in touch with us today!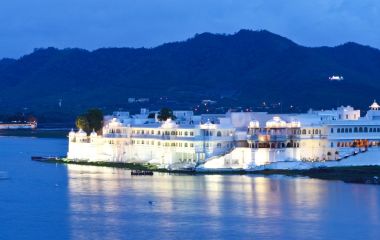 Top 10 Palace & Heritage Hotels in India
Private travel to India can include many hotels wrapped up in unique history and culture – from charming converted palaces to grand colonial homes. Our Enchanting Travels CEO Parik offers his hand-picked selection of top 10 palace and heritage hotels in India.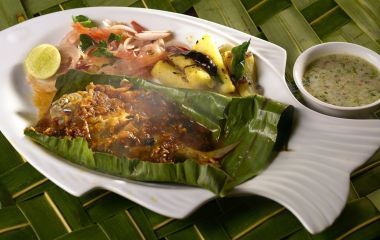 Follow Rick Stein's Indian Food Footsteps
Follow Rick Stein's Indian food footsteps to discover how spices, age-old recipes and little culinary twists passed down the generations can make some of the world's tastiest foods!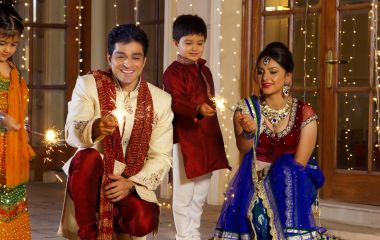 How to Celebrate Diwali During Your India Tour
Experience the festival of lights and sound as communities come together for the Hindu festival dedicated to the victory of light over dark! Worth including in your India travel plan, Jen Marsden takes you on a journey on how best to celebrate Diwali during your India tour.
popular trips to north india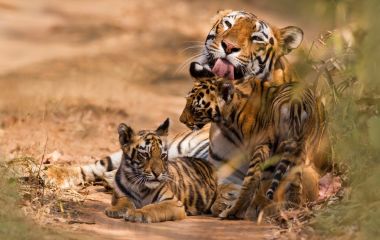 Taj Special: Tiger Trails of India
16 Days: $ 16,490 $ 14,890
/ person
Explore northern India in depth, with sumptuous stays in premium accommodations, tiger safaris in the best national parks, unique guided excursions and VIP service. From the capital city of Delhi to the Taj Mahal, the royal city of Rajasthan, tiger country, and Mumbai, the center of Bollywood, experience the best of India!
Regal and Spiritual North India
16 Days: $ 4,890
/ person
Explore North India's vibrant cultural and spiritual centers in-depth, from Rajasthan's historic regal cities to the holy city of Varanasi and the majestic Taj Mahal. Not just the classics, also discover authentic local villages and atmospheric old cities, take sunset cruises in tranquil Lake Pichola, and explore rural Rajasthan like an insider.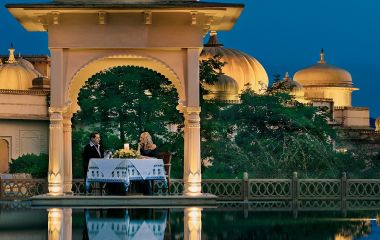 Luxurious Rajasthan and the Taj Mahal: Oberoi Special
12 Days: $ 10,690
/ person
Journey through regal India in luxury! On this white glove tour of the most famous destinations in Northern India, discover incredible palaces, forts, and the stunning Taj Mahal, delve into the vibrant heritage and culture, meet the elusive tigers of Ranthambore, and sample the world class cuisine at award-winning restaurants.
THE ENCHANTING DIFFERENCE
Through my conversations with Swati and some changes that evolved the trip was perfectly planned and brilliantly executed. Her interest into my goals on this trip, produced an incredible experience.
Enchanting Travels customizes every aspect of our travel which perfectly suits our needs. The staff is knowledgeable, professional, patient, fun and personable, as well as attentive to all our needs throughout our trip. We also enjoy all the private transportation, private tours and luxury accommodation. We feel like the kings and queens when we travel with Enchanting. Enchanting offers the perfect travel experience for us!
I cannot imagine being without Enchanting Travels for my first trip to India. With new and different things to acclimate to and customs I was not privy to, ET made my journey a breeze. I was able to see and enjoy the entirety of all places visited without worrying about tickets and transfers and luggage and hotels and anything that might take me away from being "in the moment". Usually one fourth of my trip is spent making arrangements but not so with Enchanting Travels as it is all done for you. Kudos to ET.
Do you have a vacation in mind? Personalize your itinerary with our Trip Builder.