North India Travel Guide
Emperors and Maharajas rule
Our private North India tours offer a mosaic of influences that can be attributed to the armies who have marched through this bold and diverse landscape – from Alexander the Great to the Mughals, and most recently, the British.
In Rajasthan and Madhya Pradesh, fortresses and palaces bear witness to the wealth of the region's legendary warriors. In Agra, the Taj Mahal tells an eternal love story, while farther East, the Ganges welcomes pilgrims and visitors to Varanasi, the City of Light.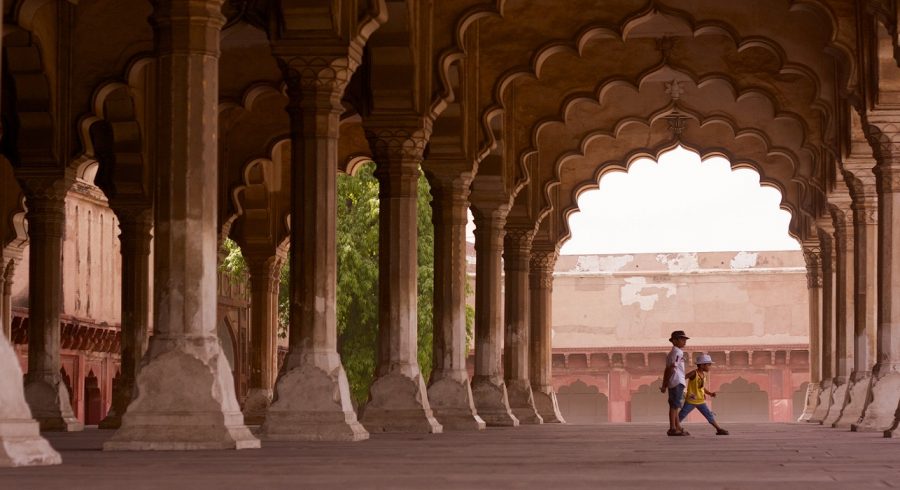 Discover the top tips from our destination experts in this India travel guide.
Explore
Where do you want to go? What do you want to do? Be it popular sights or off the beaten path experiences, tell us your travel dream through our trip planner.
Design
Our destination experts will get in touch with you to craft a completely tailor-made, obligation-free itinerary to match your interests and budget.
Experience
Once you have booked your trip, sit back and relax – we'll take care of everything else. With our exceptional local team & 24/7 support, priceless memories await you!
Close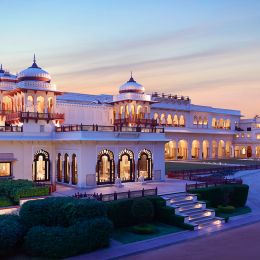 Architecture
The Mughal Emperors of India constructed some of the finest examples of Medieval architecture and not least among these is the glorious Taj Mahal – perfect blend of Hindu and Muslim architecture. 
Rajasthani art and culture commemorates ancient traditions and the majestic fortresses and palaces, built by the dominant Rajput groups are a thing of beauty. 
Architectural marvels like the sundial Jantar Mantar, built to tell the time, the Chittorgarh Fort, the Golden Temple of Amritsar which which tells a bloody tale, and beautiful Ranakpur and Khajuraho temples, all mesmerize equally. 
Even during the last century North India has had many beautiful buildings constructed, including the Lutyens Buildings, built by British architect Edward Lutyens, and Le Corbusier's Chandigarh.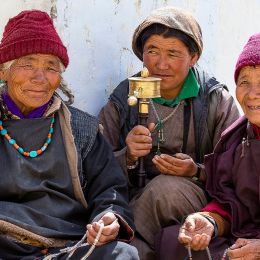 Language and communication
Hindi is the most widely spoken language in North India, however, English is prevalent especially in the larger cities and at popular tourist destinations. In rural areas however, not many people can speak or understand English. Most signs – shops, roads and otherwise – are usually in the regional language and in English, so getting directions or finding the right shop is easy.
You'll find that mobile phones and internet is available everywhere in India, expect for perhaps in very remote destinations such as deep inside jungles, national parks, mountains etc. Most hotels offer WiFi service to guests however, in some establishments, this service may be chargeable.
India's country code is +91.
It's easy to purchase a prepaid SIM card: you can either do this at the airport upon arrival, or your dedicated Trip Coordinator can offer guidance on how to obtain one.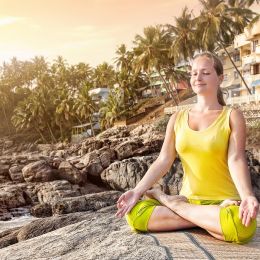 Health and insurance
While most areas of India are safe to visit, we advise you to carry mosquito repellant or DEET, sunscreen and drinking water.
It's best to purchase international travel health insurance, should you fall ill during your trip, require medical assistance or hospitalization. Medical services are of a good standard in large cities, however, it is advisable to have insurance.
Getting around
India has a very strong network of roads, railways and airlines. If you are driving between cities, we advise you to start early to avoid traffic.
Train journeys can be challenging, with waiting rooms, platforms and restrooms often being crowded and not always pleasant. However, train rides in India are very pleasant and offer unique insights into everyday life and the landscape. We advise you to reserve your seats well in advance as seats can be hard to come by owing to the large volume of commuters. It is also a good idea to carry sanitizer, your own food and water, and a tissue roll if you are traveling by train.
Flights are the most convenient way to get from one place to another in India. However, baggage allowances on domestic flights (15 kg) are about half of that on international flights so be prepared to pay for excess baggage. Most airports in India are of international standards and easy to navigate with plenty of helpful personnel to assist you.
THE ENCHANTING DIFFERENCE
Enchanting Travels customizes every aspect of our travel which perfectly suits our needs. The staff is knowledgeable, professional, patient, fun and personable, as well as attentive to all our needs throughout our trip. We also enjoy all the private transportation, private tours and luxury accommodation. We feel like the kings and queens when we travel with Enchanting. Enchanting offers the perfect travel experience for us!
This was absolutely amazing! We spent 9 or so days traveling throughout India and Enchanting Travels was very hospitable and flexible! Our tour guides were personable and funny, as well as knowledgeable. All of the hotel accommodations were clean and beautiful. I think the real difference for me was with our Trip Coordinator and how she would reach out daily to ensure we were enjoying ourselves and making herself available if any problems arose. I would strongly recommend Enchanting Travels.
I cannot imagine being without Enchanting Travels for my first trip to India. With new and different things to acclimate to and customs I was not privy to, ET made my journey a breeze. I was able to see and enjoy the entirety of all places visited without worrying about tickets and transfers and luggage and hotels and anything that might take me away from being "in the moment". Usually one fourth of my trip is spent making arrangements but not so with Enchanting Travels as it is all done for you. Kudos to ET.
Do you have a vacation in mind? Personalize your itinerary with our Trip Builder.