Culture
The Seychellois, the citizens who live in the Seychelles, are from varied ethnicities, many of which come from Africa, and this is reflected in all elements of the culture from music to cooking to architecture! Having said this, there is no indigenous culture to the country. Creole, French and English are the primary languages spoken in the Seychelles.
Influenced by Polynesian, Arcadian and Indian styles, folk music plays a big role, and you can expect some heavy beats of drumming and wonderful singing during your Seychelles tour. About 90% of Seychellois are Catholic and there are also Protestant Christians, Muslims and Hindus inhabiting the islands.
Even with organized religion in full-flow, many Seychellois believe in witchcraft, sorcery and magic as these traditions were brought over with the African slaves. The Seychellois also believe in ghosts and during your Seychelles tours you may find each island has its own myths and fables. It is not uncommon for shamans, known as bonom di bwa (man of the woods), to consult on daily life.
Top Seychelles Travel Tips – Culture:
You can witness the culture for yourself during the Creole Festival, which takes places every October.
Don't miss the moutya, a traditional, erotic dance that has its roots in the sad history of island slavery.
Cuisine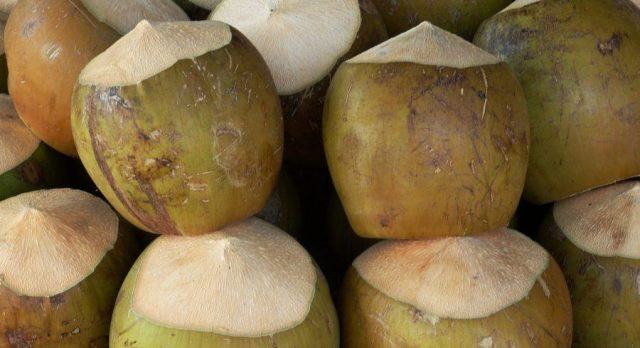 You can expect excellent food during your private Seychelles tour! Taking the best of African, American, Indian, British, Chinese and French cuisine, the dishes are varied with their tangy, sweet and spicy flavors. For example, it would not be unusual to find yourself eating a giant crab soup with ingredients of sweet potato and citronella!
Chillies are prominent in the cuisine, with a different variety used for different dishes. You can expect all sorts of seafood, from shark, kingfish and barracuda to octopus, red snapper and jack fish, and Seychelles beef is the term used to describe turtle meat. Fish and rice make up much of the cuisine of Seychelles, but are usually served with delicious aromas like coconut milk.
Enjoy a vast array of tropical fruits and vegetables that are grown locally, such as spinach, aubergine, calabashes, breadfruit, lychee, guava and melon. On your Seychelles holidays, you 'll find that every ingredient is fresh because of transport challenges!
Don't miss the following Seychelles specialities:
Cari bernique: curried limpet (shellfish)
Daube: a sweet sauce
Rougaille: a tomato based sauce
Carii coco: a mild fish or meat curry that has been flavored with cream of coconut
Salade de palmiste: a salad consisting of coconut palm, known as millionaire's salad
Chatini: chutney of crushed chillies, ginger and garlic
Chatini requin: shark chutney, made from boiled and mashed shark meat, bilimbi (cucumber), lime, turmeric and fried onion, most commonly served with lentils and shredded green papaya.
Ladob: a soft, creamy sweet or savory dish made from sweet potatoes and ripe plantain and boiled in coconut milk, nutmeg, vanilla and sugar. The salted version has salted fish in it.
Creole sauce: a sauce made with tomatoes, green bell peppers, onions and cayenne pepper.
Soupe de tectec: a clam cooked in tomatoes, ginger and garlic.
Bouillon bréde: a broth made of spinach
Zourit: a creamy curry made with octopus.
Carotte bananas: an exotic snack made with bananas that have been wrapped in its leaves with honey and vanilla and dried.
Top Seychelles Travel Tips – Cuisine:
The more adventurous traveler may wish to try Rousettes! These are fruit bats that taste a little like venison but have many small bones to contend with.
Try the Seybrew German lager, made locally on one of the islands; palm wine or calou, an alcoholic spirit made from coconut sap; or bacca, a sugarcane liquor.
The Enchanting Travels team is happy to help you plan your private and luxurious Seychelles holidays.
History
Oh arrr me hearties! If you wish to experience some true pirate history then there is no place like the the Seychelles beaches. The islands' coves were once ideal havens for smugglers and they were the only inhabitants when Europeans discovered them. The French settled in the Seychelles in 1770, but then control went to the British during the Napoleonic Wars.
During this time the population stood at around 7,000 and important crop-producing estates were established. Slaves from Africa and Arab nations were brought to the islands. The whites (known as the Gran'bla or big whites), originating from France, dominated over plantations even after the British prohibited slavery in 1853.
The Seychelles gained its independence in 1976, except for a few islands retained under British Indian Ocean Territory, including the US military base of Diego Garcia. With the country considered one of the least crowded in the world, it is no wonder that Seychelles holidays are exceedingly popular with honeymooners and leisure travelers.
Explore
Where do you want to go? What do you want to do? Be it popular sights or off the beaten path experiences, tell us your travel dream through our trip planner.
Design
Our destination experts will get in touch with you to craft a completely tailor-made, obligation-free itinerary to match your interests and budget.
Experience
Once you have booked your trip, sit back and relax – we'll take care of everything else. With our exceptional local team & 24/7 support, priceless memories await you!
Close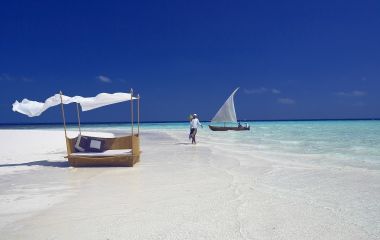 Winter Travel: Best Destinations For A Warm Escape
Put on your traveling shoes and go exploring this winter because we have a list of warm and sunny destinations that are begging to be explored!
Our Five Tips to Happy Travels!
Having money doesn't ensure happiness but spending it right can make you a lot happier, claims a new study. We summarize the top five tips to happy travels and point you to some Enchanting specials that will help you along!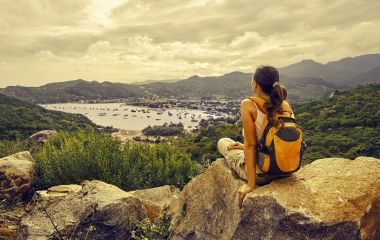 Top 10 Adventures From Around The World!
From incredible aquatic adventure travel expeditions to exhilarating aerial trysts and electrifying exploits on terra firma, our list of top 10 adventures from around the world will take your breath away! Some experiences in life are worth living for.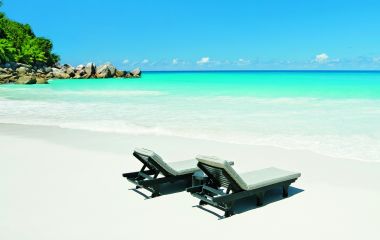 Seychelles Island Paradises
12 Days: $ 4,490
/ person
Enjoy the unspoiled beauty of tropical island paradises! Stunningly beautiful, the Seychelles are just as popular for water sports and colorful underwater worlds as they are for relaxation and wellness.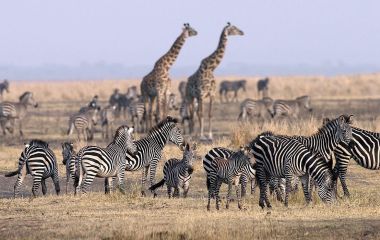 Gorillas, Great Migration and Indian Ocean Dreams
13 Days: $ 11,090
/ person
Travel to Rwanda and Tanzania for a unique insight into the diversity of East Africa. Go gorilla trekking in the rainforests of Rwanda, head out on a classic safari in Serengeti National Park, then head to Zanzibar for some chic island relaxation.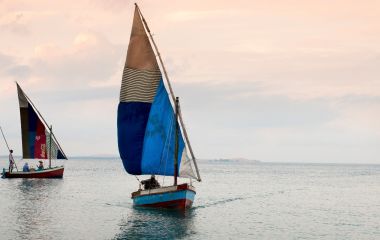 Cape Town, Big Five and Indian Ocean Dreams
12 Days: $ 5,190
/ person
This trip offers the perfect balance between wildlife safaris and beach bliss. Begin amid the colorful streets of Cape Town, discovering its rich heritage and delightful landscape.
THE ENCHANTING DIFFERENCE
Enchanting Travels custom-designed our African Adventure to include all the specific locations and activities we were interested in. We did not have to worry about any details and were free to enjoy the most extraordinary adventure that was a once-in-a-lifetime experience for our first visit to Africa, including activities at Victoria Falls, safari adventures with great guides, and all the accommodations were fantastic.
We were recommended by friends to use Enchanting travel to help plan our Africa Experience. From first contact to the conclusion of the trip Enchanting travel supported our every need and looked after every detail. Our trip was absolutely flawless and an experience of a life time. I would be happy to discuss our trip with any potential customers as we feel our agenda gave us the perfect overview of sights, culture and safari activities. We came home and feel we missed nothing.
This was truly an "Enchanting" adventure! The value and service was beyond excellent! The entire team ensured every detail was taken care of and went out of their way to welcome us! And every hotel and excursion was amazing, and we were greeted with welcoming open arms every where we stayed! Nothing was left to chance…and we felt so secure knowing Enchanting Travels had everything lined up for us! Even our lodges said Enchanting Travels was a top-notch company!
Do you have a vacation in mind? Personalize your itinerary with our Trip Builder.