Sri Lanka Travel Tips
Our destination experts have compiled the most important Sri Lanka travel tips for you.
Cash & Credit Cards
The currency of Sri Lanka is LKR or the Sri Lankan rupee, whch is divided into 100 cents. Sri Lankan currency notes are the only ones in the world that are printed vertically instead of horizontally! The following bank notes are in circulation in the country: 10, 20, 50, 100, 200, 500 and 1000 LKR.
High-end hotels, airline offices and up market boutiques and restaurants generally accept most major credit cards. MasterCard and Visa are the most preferred and accepted and other major cards such as Amex and Diners Club are also accepted at some places. Generally a fee may be charged on the bill for the use of card as payment mode.
Most Banks charge a 0.5% handling fee and a commission, which varies from bank to bank, while cashing Travelers' Cheques. Thomas Cook, Visa and Amex are the most widely accepted.
Internet & Communication
The country code of Sri Lanka is +94.
It is a good idea to buy a prepaid SIM card on arrival which will save you the hefty roaming charges during your stay in the country. Dialog, Hutch, Mobitel and Tigo are the major service providers with coverage across all the main parts of the island. The country enjoys sound telephone networks and internet especially in and around the prominent cities and towns.
Wi-Fi Internet access is available in most hotels especially the high-end ones. Kindly note that only a few hotels offer complimentary Wi-Fi in public areas and that most hotels provide internet on a chargeable basis.
Internet cafes are quite easily accessible in cities and towns.
Sri Lanka travel tips on Security
Sri Lanka is generally considered a safe destination for travel for families, groups as well as single female travelers. However, as with any other destination, it is prudent to follow some simple safety instructions. We have compiled some of the most important safety tips for you.
Staying healthy on your Sri Lanka Tour
WHO highly recommends certain vaccinations when visiting Sri Lanka such as Adult Diphtheria, Hepatitis A, Hepatitis B, Polio, Rabies, Typhoid, Varicella (if you haven't had chickenpox), Japanese B, Encephalitis, Meningitis and Tuberculosis (TB). Yellow Fever vaccination and its proof is required if you have visited a country in the yellow-fever zone within the six days before entering Sri Lanka. In addition to taking anti-malarial prophylactics, travelers must carry mosquito repellents, sleep with a mosquito net in outside towns and wear long sleeves and trousers by dusk.
Sri Lanka offers its visitors decent access to professional medical facilities. There are private as well as state run hospitals in the country. While most private hospitals are concentrated in the capital city of Colombo providing superior and modern health care facilities for a charge, the state run hospitals offer free of cost services. Visitors needing prescription drugs should bring renewal prescriptions if necessary.
Clothing & Traditions
Despite recent influence of western culture, Sri Lankans are generally conservative hence why modesty in dress is advised. Western clothing is acceptable and is worn by many, but when visiting shrines and religious places visitors are advised to not wear shorts, short skirts, vests, tank tops etc. One should also avoid t-shirts with images of Buddha, which is considered disrespectful in the country.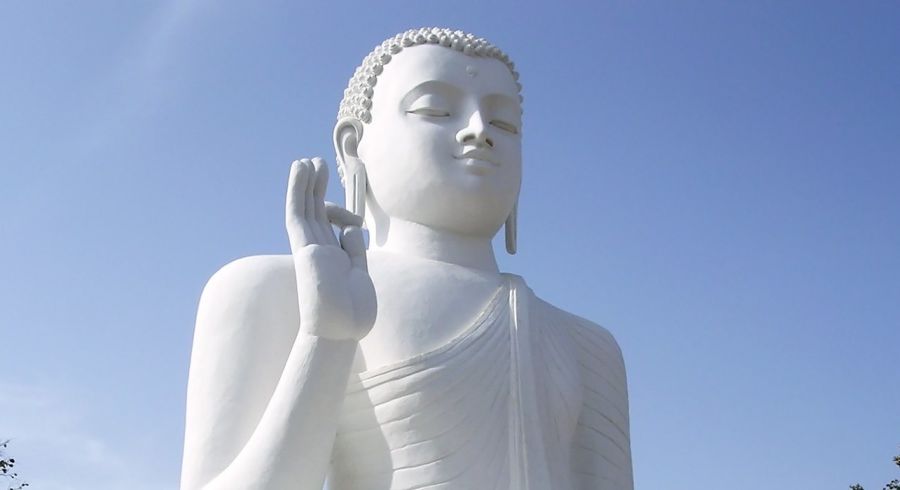 Although Buddhism is the major religion practiced in Sri Lanka, other religions such as Hinduism, Christianity and Islam are also followed – Buddhist 69%, Muslim 7.6%, Hindu 7%, Christian 6%, Other 10%. The older generations of will generally use the 'Namaste' (palms clasped together as if in prayer at chin level with a slight nod of the head). The Sinhalese may say 'Ayubowan' and the Tamils would say 'Vanakkam' both meaning 'may you be blesssed with a long life'.
Younger people generally shake hands. Many Sri Lankan women will refrain from physical contact with a man outside their family so always wait to see if a woman extends her hand or not.
Best time to travel
The best time to visit the west coast of Sri Lanka is between the dry months of December to March. If you are planning to visit the Cultural Triangle or the east coast, travel between April and September. Follow this link for more details about the best time to travel to Sri Lanka.
Best time to travel to Sri Lanka
Sri Lanka travel tips on Shopping
Famous for its huge variety of handicrafts which are available across the country at reasonable prices. The island is also famous for its gems and jewelry and silverware. Other interesting items to shop here are garments & fabrics, souvenirs, lifestyle items, various memorabilia, and informative colorful coffee table books on various themes of Sri Lanka. Sri Lankan masks are a very popular collector's item. Other recommendations are batiks, wood carvings, gemstones, semi- precious stones, lacquer-ware, hand made Silver- and Brass objects and don't forget the famous 'Ceylon Tea'.
Please avoid ornaments made from tortoise shells & ivory. Never buy turtle shell, we even suggest that you don't purchase any woodcarving made from ebony, in order to preserve this scarce hardwood.
While buying gemstones, ensure that you shop from a dealer that has a license from the government National Gem & Jewelry Authority.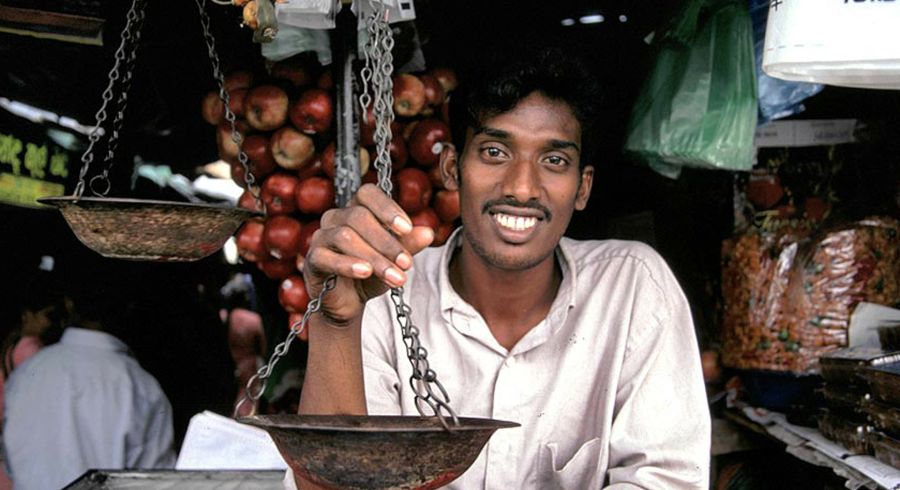 While larger more established private and government shops across the island will have prices marked on each item for sale, there are some local markets where you might have to polish your bargaining skills while sporting a big smile on your face. There are also restrictions on import of plants, fruits, birds and by-products, medication (unless prescribed for personal use), and goods used for commercial purposes.
For family members traveling together free import applies for two members. The import of non-prescribed drugs or narcotics, anti-government/political literature, pornography, firearms and material that ridicules religious belief systems is strictly prohibited and punishable by law. Currency must be declared on arrival.
Insider Sri Lanka Travel Tips from our Experts
Would you like more Sri Lanka travel tips and recommendations for your tour? Contact our destination experts – we are happy to advise you and prepare a your private and obligation-free itinerary that is tailored to your interests.