Travel Blog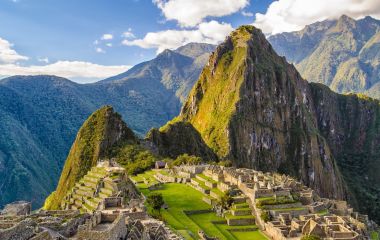 Ultimate South America: Head Where All & Few Tread
Home Ultimate South America: Head Where… Invoke your imagination with the endless landscapes and cultivating cultures on your South America tours. You may wish to venture to the classic hotspots, or go where few people tread.
An Enchanting Travels Trip to Argentina and Chile
Having traveled all over the world, Mark and Twila Kaspar embarked on a trip to Argentina and Chile in January 2016. From exploring the dizzy heights of Torres del Paine, to the bustling center of Santiago de Chile, they had a wonderful time.