Culture
The vast cultural diversity of Tanzania is most witnessed in the lyrics of the country's national anthem Mungu Ibariki Afrika, which focuses on unity. As a patriarchal, community-centric culture, Tanzania considers family to be very important. By learning the basic Kiswahili language, such as Jambo (Hello), you will be a guest who is positively received!
The majority of Tanzanians (55%) are Muslims, and there are 35% Christians, as well as a few ethnic groups with their own native belief systems. The culture is very respectful to its different religions and Eid ul-Fitr and Christmas are usually celebrated together by all. Intermarriages are common, and it is not uncommon to find few Christians having more than one wife or Muslims drinking beer during some cultural ceremonies.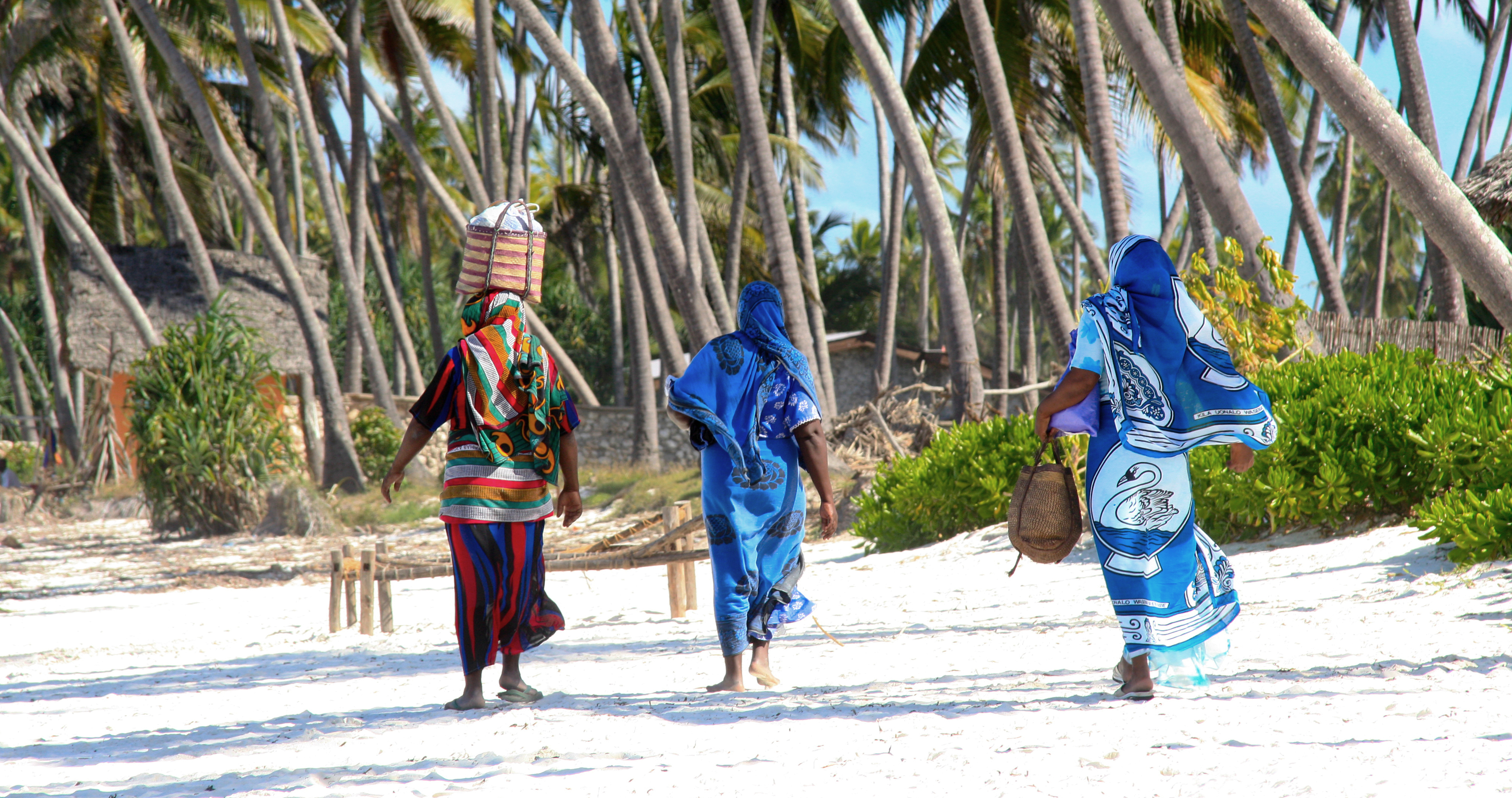 Culture in Tanzania embraces creativity. Tanzanian literature boasts few eminent writers – Shafi Adam Shafi, Chachage Seithy L. Chachage, Amandina Lihamba, Edwin Semzaba, Penina Muhando Mlama and Euphrase Kezilahabi. Makonde sculpture is quite famous in Tanzania and the country has its own unique Tingatinga painting style. In music, in among traditional forms, you may also experience during your Tanzania tour the new genre of Bongoflava, a derivative of American hip hop.
English and Swahili are the official languages spoken in Tanzania and Swahili is the national language of Tanzania. There are a total of 128 languages spoken throughout Tanzania, with most from the Bantu Family. Wildlife and nature are an important part of the culture, which is best experienced meeting local people during your Tanzania safari within one of the country's spectacular national parks.
Top Tanzania Travel Tips – Culture:
With the Islamic influence, you can expect the coastal areas to be more conservative and we recommend when you are not on the beach you should dress respectfully and discreetly, covering up exposed arms and legs.
During conversations, people are generally addressed by their surname or married name.
Tanzanians are likely to touch your shoulder or hand, and look you in the eye. Eye contact is very important if it is a conversation requiring trust, as avoiding eye contact implies that you are dishonest or not committed to what you saying.
People often talk at close range as standing away is an unwelcome sign.
Public displays of affection, anger, or other emotions are not acceptable as it is considered boastful and arrogant.
Punctuality is not considered important in the culture, therefore a degree of patience may be required.
Bargaining is not only a commonly used practice but also a necessary one. Unless you are in a high-end store where prices are fixed, please feel free to bargain.
There is a vast difference between the rich and poor, and pick-pocketing is quite prevalent. Precautions should be taken in towns and cities like in any other city worldwide. Make use of hotel safes or deposit boxes during your Tanzania tour; Check beforehand with hotel staff, your guide or police about the areas you plan to visit; Avoid wearing visible jewelry or carrying cameras and bags over your shoulder and just carry minimum cash; Keep mobile phones and wallets hidden from view.
In Tanzania connections to various accommodations in the national parks can be accessed by either road or, if distances are too far, by air on small bush planes. There are daily flights to the major parks. Charter flights are also available and guests are free to choose this option depending on their preference and budget.
Go on your Tanzania tour with an open heart and you will have a marvelous time!
Cuisine
Food in Tanzania greatly varies from region to region and depends on what food products are available. Tanzanian meals are incomplete without staple carbohydrates – rice, corn, cassava, plantains or sorghum. These are often made into a thick mash or porridge, known as ugali. On the mainland, you can expect most meals to comprise of meat stews, but with a large immigrant population from the Indian subcontinent there are also lots of spicy curries, and biryani available.
By the coast, you can enjoy a lot of fresh seafood for surprisingly low prices during one of our Tanzania tours. Naturally, the catch of the day in Zanzibar, known as the Spice Island, is usually delicately flavored with spices and coconut milk.
Tanzania is a nation of tea, coffee and buttermilk drinkers and you can expect nyama choma (roasted meat of goat or beef) to be a popular item on the menu, which is often flavored with lime and hot pepper. To complete a meal or for a daytime snack there is always an abundance of tropical fruit!
There is also a lively street food culture and when you are on your Tanzania tour, you may come across in the towns corn on the cob or fried plantains/sweet potatoes, being roasted on charcoal. Dried fruit, fried and dried fish, peanuts and popcorn are also available street side.
Tanzanian specialties you shouldn't miss include:
Ndizi Nyama: a stew of green banana with meat or fish, onions, bitter tomatoes, carrots, bananas, sweet pepper and lady fingers, usually served with rice or ugali.
Supu ya Ndizi: plantain soup that has been cooked in chicken stock.
Wali wa Nazi: rice made with coconut milk accompanying chicken, meat, fish and curry dishes.
Mchuzi wa Kamba: a traditional Indian style prawn curry, created with coconut milk and tomato sauce flavored with tamarind.
Mandazi: the Swahili donut, slightly sweet East African street food prepared with coconut milk and flavored with cardamom and grated fresh coconut.
Top Tanzania Travel Tips – Cuisine:
We recommend you buy bottled water. Prevent dehydration in the East Africa heat by drinking as much water as possible.
When dining out, gratuities are usually not included on bills in restaurants and we recommend around 10% of the bill.
The Enchanting Travels team look forward to planning unique Tanzania tours just for you!
History
The first humans in Tanzania were hunters and gatherers and agriculture is thought to have begun around 1,000 BC. By the 4th century AD, Bantu people, with their iron tools and weapons, began migrating to Tanzania, followed by the Persians, Romans, and eventually the Arab merchants who brought Islam to the country in the 8th century.
Renowned Portuguese explorer Vasco Da Gama traveled to Tanzania in 1498 and captured many of the islands. By the early 18th century, the spice island of Zanzibar was held by the Sultan of Oman, before the British took over and abolished the slave trade that was renowned in Zanzibar in the late 19th century. The mainland area of what is known today as Tanzania, is thought to have been named by a British civil servant in 1920, derived from the Swahili words 'tanga' (sail) and 'nyika' (bright arid plain).
Independence reached Tanzania in 1961 and by the following year the country became a republic with Julius Nyerere as Prime Minister and the father of the nation. A policy of socialism was adopted but failed, causing the country to go into debt until the mid-1980s.
Today, after political and economic reform, the country is recovering and Tanzania tours have prospered. The country is not only strong but also graciously offers refuge to over a half a million civilians fleeing violence from surrounding countries.
Explore
Where do you want to go? What do you want to do? Be it popular sights or off the beaten path experiences, tell us your travel dream through our trip planner.
Design
Our destination experts will get in touch with you to craft a completely tailor-made, obligation-free itinerary to match your interests and budget.
Experience
Once you have booked your trip, sit back and relax – we'll take care of everything else. With our exceptional local team & 24/7 support, priceless memories await you!
Close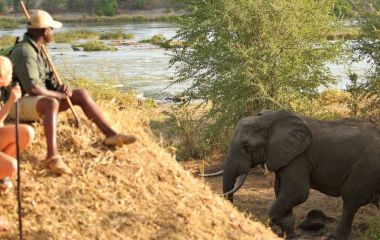 North or South: Which is the best Tanzania Safari?
Discover the best Tanzania safari for your African vacation with these travel tips from our experts.
Kenya or Tanzania: Which Wilderness Safari is the One for You?
Have you been dreaming of an Africa safari tour but can't decide between Kenya or Tanzania? Let's help you choose the perfect wilderness safari destination for your luxury African tours.
On The Zanzibar Map: Spices, Slaves And A Bit Of History
The history of Zanzibar is so colorful and so complex that as soon as you wonder where to start, the mind boggles! The name itself sounds like something straight out of Arabian Nights and inspires daydreams of exotic markets, extraordinary landscapes, and a vibrant cultural heritage – if this is indeed your idea of the Zanzibar map […]
POPULAR TRIPS TO Tanzania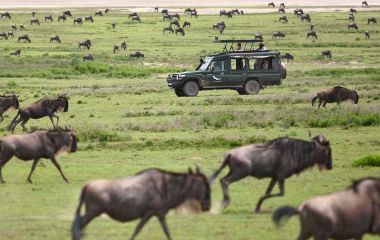 Tanzania and Kenya Highlights
9 Days: $ 7,990
/ person
Witness the best of Kenya and Tanzania's national parks during this epic safari! Go on walking tours and experience the stunning views of Mount Kilimanjaro.
THE ENCHANTING DIFFERENCE
Enchanting Travels custom-designed our African Adventure to include all the specific locations and activities we were interested in. We did not have to worry about any details and were free to enjoy the most extraordinary adventure that was a once-in-a-lifetime experience for our first visit to Africa, including activities at Victoria Falls, safari adventures with great guides, and all the accommodations were fantastic.
We were recommended by friends to use Enchanting travel to help plan our Africa Experience. From first contact to the conclusion of the trip Enchanting travel supported our every need and looked after every detail. Our trip was absolutely flawless and an experience of a life time. I would be happy to discuss our trip with any potential customers as we feel our agenda gave us the perfect overview of sights, culture and safari activities. We came home and feel we missed nothing.
This was truly an "Enchanting" adventure! The value and service was beyond excellent! The entire team ensured every detail was taken care of and went out of their way to welcome us! And every hotel and excursion was amazing, and we were greeted with welcoming open arms every where we stayed! Nothing was left to chance…and we felt so secure knowing Enchanting Travels had everything lined up for us! Even our lodges said Enchanting Travels was a top-notch company!
Do you have a vacation in mind? Personalize your itinerary with our Trip Builder.