Thailand Travel Tips
Our destination experts have compiled the most important Thailand travel tips for your tour of this beautiful country.
About Thailand
Thailand boasts a strong cultural heritage, where traditions and customs are handed down through generations and the progressive society finds its roots in ancient wisdom. National sensibilities are closely interwoven with Buddhist religious sentiments. As a tourist destination, Thailand is a fascinating mix of glittering temples, incredible festivals, beautiful tropical islands and delicious cuisine.
On your Thailand tour, discover a rapidly growing economy that has long since progressed from being another developing nation, even as it has preserved its rich heritage and culture.
Language
In addition to 'Thai', several minority languages such as Laotian (dialect of Isan), Yawi (dialect of Malay) and Teochew (dialect of Chinese), are spoken in Thailand. English is a mandatory subject in schools and is considered the language of the elite, but it is less frequently spoken outside the cities.
Cash & Credit Cards
Carrying plenty of cash for tipping and purchases in local markets and shops is recommended. ATMs are commonly available everywhere in Thailand and are generally the best option for withdrawing Thai Baht during your trip. Credit cards are generally accepted at most hotels, restaurants and larger stores.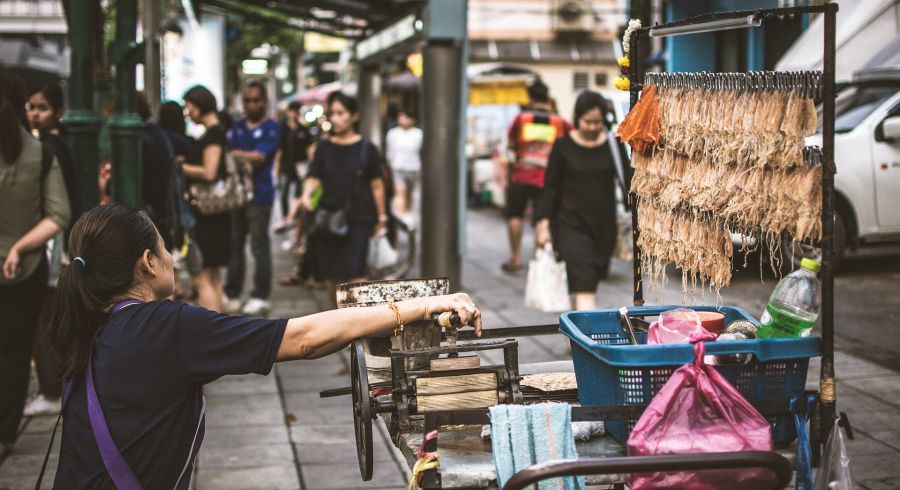 Safety
Overall, Thailand is a safe destination for travel, similar to other Southeast Asian countries. On your Enchanting Travels tours, you will travel only to areas that are safe for tourists. To ensure that your trip is stress-free and seamless, it is best to follow some safety measures that our destination experts have compiled for your benefit.
Health
Don't forget to visit your doctor for routine shots and vaccinations before you travel. The WHO highly recommends certain vaccinations when visiting Thailand, such as Adult Diphtheria, Tetanus & Pertussis, Hepatitis A, Hepatitis B, Measles, Mumps & Rubella (MMR), Typhoid and Varicella. For visitors staying over 30 days, vaccinations like Influenza, Japanese B Encephalitis, Rabies and Tuberculosis are recommended. HIV is rife in Thailand and caution needs to be exercised.
Tourists should always carry/use bottled water. Pasteurized, homogenized, and powdered milk are safe. Stick to meat and fish that are well cooked, and avoid raw vegetables and unpeeled fruit. Also, beverages containing ice can be unsafe and are best avoided. It is also a good idea to carry some form of prescriptive drug or antibiotic to treat diarrhea.
Most large cities in Thailand now have clinics catering specifically to travelers and expats, and although these can be costlier than local facilities, they offer a superior standard of care. Those needing prescription drugs should bring renewal prescriptions if considered necessary.
Local Customs
Thai people are generally relaxed, polite and tolerant. Nevertheless, it is advisable to acquaint yourself with the culture and social norms before you travel. About 90% of the people follow Theravada Buddhism (a subgroup of Himayana Buddhism), and Buddhist influence is felt in every aspect of Thai culture. Muslims are the second largest community in Thailand, followed by Christians, Hindus and people from other faiths.
Thai people generally do not shake hands with one another but fold their palms together in greeting when they meet. While in Thailand, avoid touching others heads. Touching people or objects with your foot is considered rude in Thailand. When you enter a private residence, be sure to take off your shoes. Public displays of affection are generally frowned upon.
Best time to travel
April to June and September to October are the least suitable months for traveling to Thailand. You can visit Thailand at any other time of the year however, the best time to travel depends on where you wish to go. Follow this link for more information on when to visit Thailand.
Best time to travel to Thailand
Shopping
Do not miss the country's largest market, the Chatuchak Weekend Market in Bangkok where you could very well polish your bargaining skills while sporting a big smile on your face. Bangkok is also famous for its 'after dark shopping' which makes shopping more fun even after a long day of sightseeing. Don't forget to pay a visit to the colorful Pak Khlong Talad Flower Market, which is famous for its unbeatable variety of fresh flowers. For those who prefer the mall experience, MBK, Siam Paragon, Central World and The Emporium are some of the worth visiting malls in Thailand.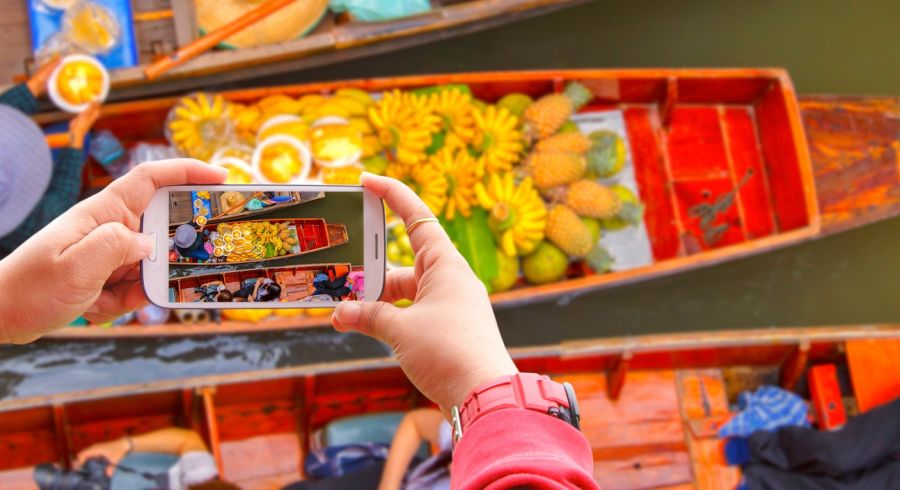 Tipping
In Thailand, while tips are not expected, they are gladly accepted. Tips generally amount to about 10 – 20% of the bill.
Thailand travel tips from our experts
Our travel consultants are happy to share more Thailand travel tips and help you plan your personalized, private tour. Contact us for your obligation-free itinerary.