What are the most popular things to do in Laos? Our destination experts share their inputs.
1. The Wat Phu Temple in the province of Champasak is one of the most famous temple complexes in Laos and is a UNESCO World Heritage site. Once the ruins were part of the Khmer empire.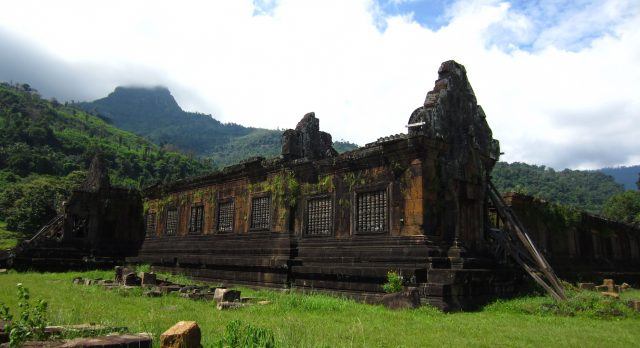 2. The Bolaven Plateau should not be missed during your cultural tour of Laos. You will find dense jungles, hidden waterfalls and authentic villages inhabited by different ethnic groups. Old customs and traditions have been preserved in the villages to this day.
3. Take a boat trip through the mysterious Kong Lor Cave for an unforgettable experience. This impressive rock grotto, which is located near the picturesque village of Hin Boun, measures 7.5 km.
4. In the early morning, watch the alms giving ceremony in the ancient royal capital of Luang Prabang. Hundreds of monks in bright yellow robes practice this ancient ritual every day.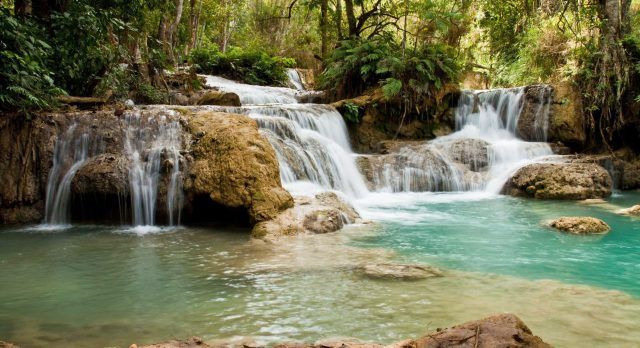 5. From Luang Prabang, you can reach numerous highlights: take a morning trip to the Kuang Si Waterfalls, or explore the mystic Pak Ou Caves – the huge caves of a thousand Buddhas, which house almost 4.000 Buddha figures.
6. Take a Luang Say Cruise from Luang Prabang, to witness charming villages, colorful little markets and the Pak Ou Caves. On your way, witness the magical landscapes of the Mekong Delta.
7. Take a Mekong Delta cruise from Pakse. After a visit to the Wat Phu ruins and Oum Mong – a hidden forest temple – you will pass through the enchanting "4000 Islands" to the thundering Pha Pheng Waterfalls.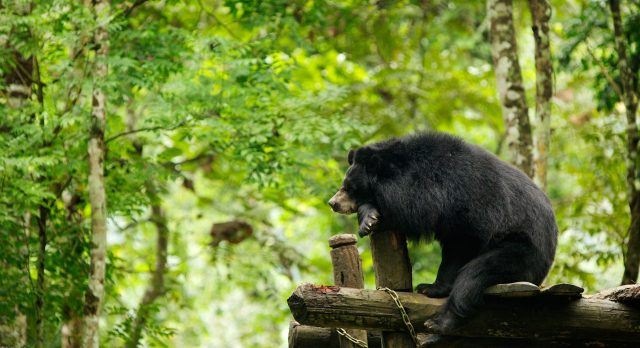 8. The picturesque town of Nong Khiaw is surrounded by mighty limestone cliffs. From here, you can take walks to authentic, small villages, or take a boat trip to the mystical Nam Ou River.
9. In addition to Asian elephants, Xe Pian National Park houses tigers, Collar and Malay bears and rare animal species such as the Malayan Shire, the Indian otter and numerous bird species.
10. If you want to relax, we recommend a visit to the hot springs of Muang La. Next to the steamy springs is a visit that allegedly houses a preserved footprint of Buddha.
Discover the top ten things to do in Laos
Let yourself be enchanted by a tour of Laos! We plan the ideal trip to you so that you will not miss any of the highlights. Enchanting Travels – your travel agencies for individual Laos travels.
Explore
Where do you want to go? What do you want to do? Be it popular sights or off the beaten path experiences, tell us your travel dream through our trip planner.
Design
Our destination experts will get in touch with you to craft a completely tailor-made, obligation-free itinerary to match your interests and budget.
Experience
Once you have booked your trip, sit back and relax – we'll take care of everything else. With our exceptional local team & 24/7 support, priceless memories await you!
Close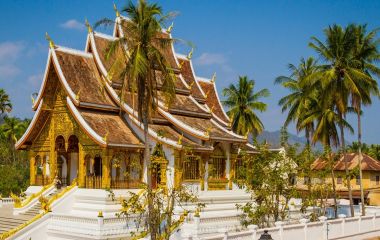 Laos Tours: Where the Past Meets the Present
Laos Tours offer incredible opportunities to travel through an undiscovered land gently rising from decades of isolation, sustained by the mighty, meandering Mekong.  The haunting river from Francis Ford Coppola's Apocalypse Now, is the stuff of myth and legend. For centuries, the Mae Nam Khong (mae nam meaning 'Mother of Water') or Mekong, as it […]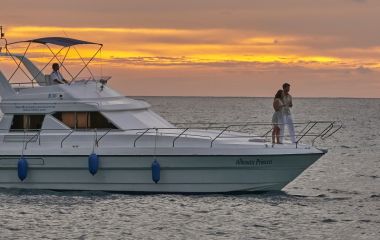 Top 10 Cruises in Asia that will make Your Vacation one to Remember
There is something truly unique about a luxury cruise down Asia's magnificent and iconic rivers. Discover our top 10 favorites for your cruise of a lifetime!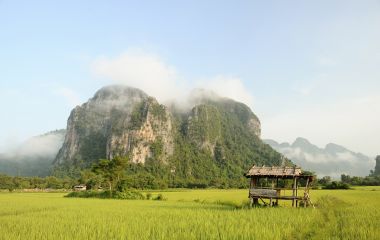 Lose yourself in Laos
9 Days: $ 2,790
/ person
Discover hidden gems, incredible natural beauty and a unique way of life on your custom Laos tour. Cruise gently down the Mekong River observing the daily life of hill tribes and local villages until you reach Luang Prabang – the jewel of Indochina.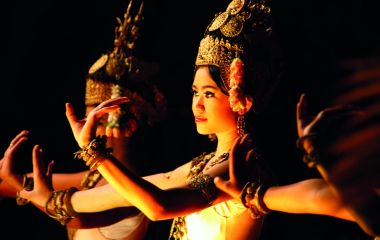 Mighty Rivers and Ancient Capitals
24 Days: $ 7,090
/ person
Travel back in time and immerse yourself in the diverse history and culture of Southeast Asia. Your journey takes you to Myanmar, Thailand, Laos and Cambodia, with the mighty rivers Irrawaddy and Mekong forming a backdrop throughout this private tour of Asia.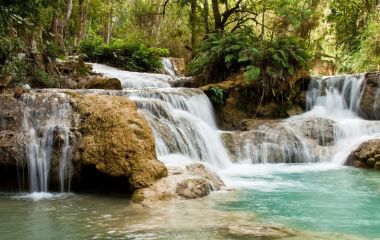 Undiscovered Laos
13 Days: $ 3,390
/ person
This new Laos itinerary allows you to venture through incredibly off-the-beaten-path small towns, which are brimming with authentic experiences! Rather than flying across Laos, this unique journey connects North and South Laos with stunning drives and a treasure trove of natural beauty. A completely private vacation, you can tailor this Laos trip to match your interests and preferences with recommendations from any one of […]
Load More
THE ENCHANTING DIFFERENCE
Enchanting Travels made everything about planning our honeymoon totally seamless. We're relatively seasoned travelers and their ability to take care of the hard stuff (logistics) and take our advice on the fun stuff (activities and accommodation) was a great partnership. We had fun planning and even more fun on the trip.
I have traveled the world with Enchanting Travels for many consecutive years. Every trip is unique, exciting and unforgettable. Enchanting staff looks after me since day one we start planning the trip and follows up with me throughout my travel. If I need anything big or small, they go miles to help! I can not imagine a travel agency with better quality service than Enchanting Travels!
They took care of almost everything for us! It was wonderful! We had time with our guides that showed us the world of Indonesia, we would not have recognized otherwise, and we also had time on our own to discover and relax! You will not be disappointed if you book with Enchanting Travels!
Do you have a vacation in mind? Personalize your itinerary with our Trip Builder.