Top Ten Things to do in Laos
What are the most popular things to do in Laos? Our destination experts share their inputs. 
1. The Wat Phu Temple in the province of Champasak is one of the most famous temple complexes in Laos and is a UNESCO World Heritage site. Once the ruins were part of the Khmer empire.
2. The Bolaven Plateau should not be missed during your cultural tour of Laos. You will find dense jungles, hidden waterfalls and authentic villages inhabited by different ethnic groups. Old customs and traditions have been preserved in the villages to this day.
3. Take a boat trip through the mysterious Kong Lor Cave for an unforgettable experience. This impressive rock grotto, which is located near the picturesque village of Hin Boun, measures 7.5 km.
4. In the early morning, watch the alms giving ceremony in the ancient royal capital of Luang Prabang. Hundreds of monks in bright yellow robes practice this ancient ritual every day.
5. From Luang Prabang, you can reach numerous highlights: take a morning trip to the Kuang Si Waterfalls, or explore the mystic Pak Ou Caves – the huge caves of a thousand Buddhas, which house almost 4.000 Buddha figures.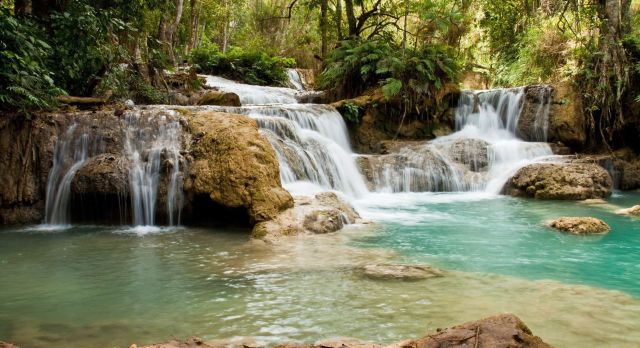 6. Take a Luang Say Cruise from Luang Prabang, to witness charming villages, colorful little markets and the Pak Ou Caves. On your way, witness the magical landscapes of the Mekong Delta.
7. Take a Mekong Delta cruise from Pakse. After a visit to the Wat Phu ruins and Oum Mong – a hidden forest temple – you will pass through the enchanting "4000 Islands" to the thundering Pha Pheng Waterfalls.
8. The picturesque town of Nong Khiaw is surrounded by mighty limestone cliffs. From here, you can take walks to authentic, small villages, or take a boat trip to the mystical Nam Ou River.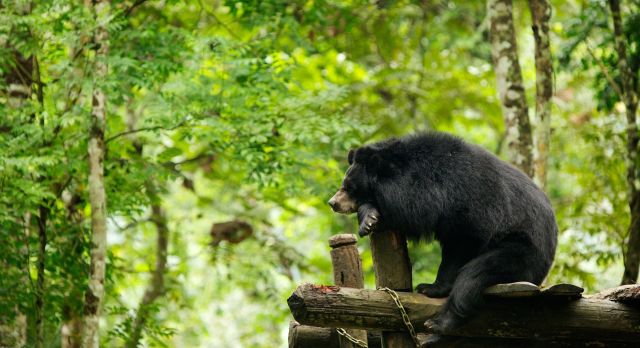 9. In addition to Asian elephants, Xe Pian National Park houses tigers, Collar and Malay bears and rare animal species such as the Malayan Shire, the Indian otter and numerous bird species.
10. If you want to relax, we recommend a visit to the hot springs of Muang La. Next to the steamy springs is a visit that allegedly houses a preserved footprint of Buddha.
Discover the top ten things to do in Laos
Let yourself be enchanted by a tour of Laos! We plan the ideal trip to you so that you will not miss any of the highlights. Enchanting Travels – your travel agencies for individual Laos travels.