Top 10 Things to do in Malaysia
Plan your Malaysia holidays around the top ten things to do in Malaysia!
Exploring mountains, caves and verdant rainforests, diving and snorkeling among rich marine life, sampling afternoon tea with scones and relishing flavorful satay, island hopping and seeing magnificent orangutans – there's much to see and do in Malaysia. A trip to the country is to immerse yourself in a variety of experiences, from the traditional and the modern to the indigenous and the colonial.
Here is a list of the top ten things to do in Malaysia curated by our Enchanting Travels specialists, which should definitely be part of your Malaysia travel guide!
Explore
Where do you want to go? What do you want to do? Be it popular sights or off the beaten path experiences, tell us your travel dream through our trip planner.
Design
Our destination experts will get in touch with you to craft a completely tailor-made, obligation-free itinerary to match your interests and budget.
Experience
Once you have booked your trip, sit back and relax – we'll take care of everything else. With our exceptional local team & 24/7 support, priceless memories await you!
Close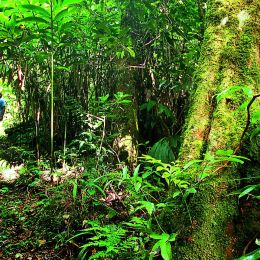 1
Visit Bako National Park in Sarawak
If you are a wildlife enthusiast then you will have plenty of opportunities to experience close encounters with orangutans, gibbons, rhinos, and even leopards during thrilling jungle treks.
We highly recommend you visit Bako National Park in Sarawak, Borneo, which plays host to rainforests, waterfalls, beaches and the funny-nosed but hard to find rare proboscis monkey! Bird lovers are sure to have a field day spotting the vast variety of exotic species on the Bako National Park tour, one of the top things to do in Malaysia.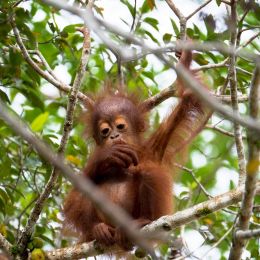 2
Discover the sights and sounds of Kinabatangan River
More off the beaten path, the second-longest river in Malaysia, Kinabatangan River is just one of two spots in the world where you can witness ten species of wild primates, one of the top things to do in Malaysia.
It is also home to Asian elephants and crocodiles, freshwater and mangrove swamps, and wildlife-rich forests. Wildlife enthusiasts and bird lovers alike will have much to admire in these jungles.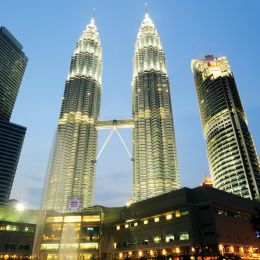 3
Head out for a tour of Kuala Lumpur
The Petronas Twin Towers are easily Malaysia's most iconic sight! Located in the bustling capital of Kuala Lumpur, these were the world's tallest buildings until 2004. Made with concrete, steel and glass, this architectural delight successfully incorporates Islamic art motifs.
Embark on a tour of Kuala Lumpur to understand the journey of this colonial capital to its modern avatar.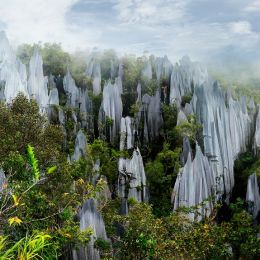 4
Explore the magical sights of Mulu
Explore the Gunung Mulu National Park, a World Heritage site loaded with diverse and exquisite natural wonders. This enchanting park boasts a great variety of animals and plants, native to the tropical rainforests of Malaysia.
The true beauty of Mulu lies in the magnificent mammoth caves, high mountain peaks, clear blue rivers, bottomless valleys and immense limestone pinnacles calling you to explore!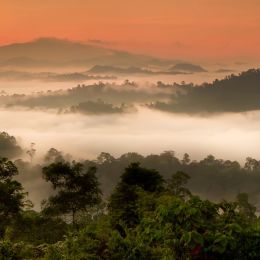 5
Explore the rainforests of Danum Valley
Discover Danum Valley, home to a pristine rainforest filled with exotic and endangered animal, bird and plant life. The Danum Valley tour is ideal for wildlife enthusiasts – catch the orangutan, proboscis monkey, tarsier, and pygmy elephant in action in their natural habitats along with a variety of flying squirrels who are native to the area!
Relishing the sights and smells of this complex eco-system, with a cornucopia of trees, shrubs, creepers and ferns makes a trip to Danum Valley worth it, which is why it is one of the top things to do in Malaysia!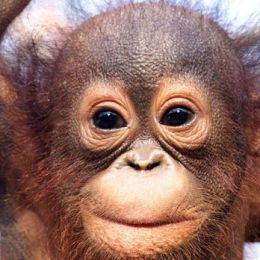 6
Go orangutan spotting at Sepilok
Head to Kinabatangan and visit the Sepilok Orangutan Rehabilitation Center to meet these shaggy-haired creatures. Admire the playful apes as they swing from branch to branch. This center is home to orphaned and injured orangutans, who are nursed and trained to re-enter the forest.
Enjoy a close encounter with the orangutans as you watch the feeding sessions at Sepilok, which are held twice a day.
7
Laze on the beaches of Langkawi
Langkawi is famed for being a tropical paradise and it's not hard to see why – it has some of the best beaches in Malaysia. Clear blue waters, pristine beaches and virgin forests are what this archipelago is all about. The region's unspoiled touch makes lazing on the beach one of the best things to do in this island paradise!
Indulge yourself with exotic spa treatments and relish the scrumptious offerings at the many seafood restaurants and beach bars dotting the islands, and try and sample local life in the surrounding villages. Stay in a beach resort in Langkawi for a relaxing holiday!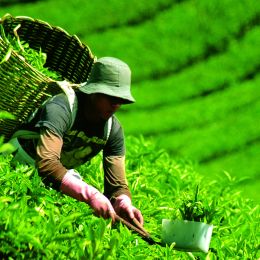 8
Enjoy the hill country of Cameron Highlands
The Cameron Highlands attractions are aplenty – a velvety emerald expanse of undulating hill country, with fresh air and mild and breezy weather makes it a must-visit in Malaysia. It is home to the country's fragrant tea plantations and strawberry farms sprinkled with tall eucalyptus trees, as well as Victorian gardens, sprawling colonial bungalows and golfing greens.
You could trek down the area's many wooded trails, visit some of the temples dotting its hills or stay in one of the Cameron Highlands resorts and savor stunning views with your high tea!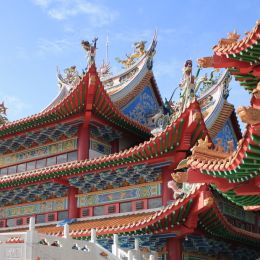 9
Explore the diverse delights of Penang
A hotpot of Eastern cultures – that's Penang for you, making it one of the most cosmopolitan and diverse travel destinations. Spend time in the bustling markets and experience the old-world Asian charm of the UNESCO World Heritage site George Town, the capital city of Penang Island. It is dotted with little Chinese shops, heritage buildings and quaint old rickshaws.
Don't forget to photograph The Blue Mansion on your tour of Penang! There are many things to do in Penang – from exploring its quaint fishing villages and endless beaches to visiting its spice farms and sampling durian!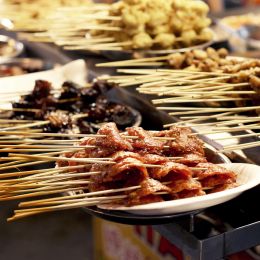 10
Sample authentic Malaysian cuisine
Malaysian food is all about a mix of several influences, spices and curries! While in Kuala Lumpur, don't forget to treat your tastebuds to Malay cuisine at the entertainment quarter of Bukit Bintang.
You could also join a local host in their home for an authentic Malaysian dinner in Kuala Lumpur. The best Malaysian dishes to eat when you are in the country include Nasi Lemak, Satay, Laksa, Rendang and Roti Canai among others.
Discover all the best things to do in Malaysia by booking your vacation with our experts at Enchanting Travels. Contact us for your tailor-made and obligation-free tour itinerary.
THE ENCHANTING DIFFERENCE
One of the very best travel experiences I have ever had. We even got updates once at 3 am! He also made one change in one day's itinerary to accommodate our wishes which was very wonderful. For business, I have traveled to Europe, Russia, all over Asia and South Africa but was blown away by all the beautiful sites in Argentina and Chile.
All the little touches made by our Enchanting Travel consultant, Amelia Edwards, were noticed and recognized by my wife and I. Thank you for making our milestone trip (25th wedding anniversary) such a memorable one! We look forward to engaging Enchanting Travels again for our next South American adventure!!
This was my first adventure as a solo traveler. But while I may have traveled on my own, I was never alone. I was well taken care of by a superb team of planners, trip coordinators, guides and drivers.
Do you have a vacation in mind? Personalize your itinerary with our Trip Builder.