Things to do in India
Discover the top ten things to do in North India from our destination experts. From Indian safaris to authentic food and fabulous monuments, we'll plan the best India tours for you.
Discover the top 5 must-see forts in India:
Explore
Where do you want to go? What do you want to do? Be it popular sights or off the beaten path experiences, tell us your travel dream through our trip planner.
Design
Our destination experts will get in touch with you to craft a completely tailor-made, obligation-free itinerary to match your interests and budget.
Experience
Once you have booked your trip, sit back and relax – we'll take care of everything else. With our exceptional local team & 24/7 support, priceless memories await you!
Close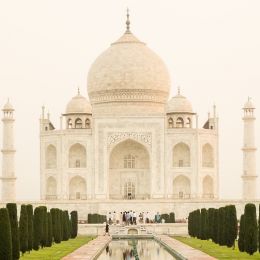 1
Taj Mahal in Agra
The world's monument of love, the UNESCO World Heritage site of the Taj Mahal is the most popular with tourists who visit India – and it is understable why. Morning sunrise and evening sunset visits are the best time explore. If you are lucky enough to visit on a full moon night, you may be able to witness this beautiful white marble structure change colors as the reflection hits the facade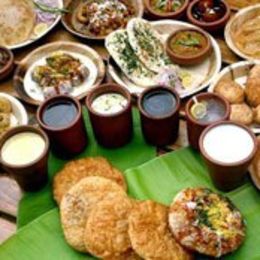 2
Traditional cooking class in Delhi
What better way to get a taste for the country than with a private cooking class in the home of a local cook? Understand the complex spice combinations that make the signature Indian dishes the world has come to love.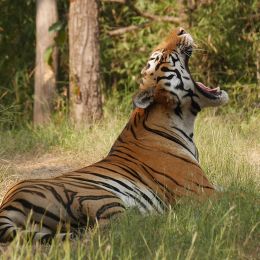 3
Tiger safari in Ranthambore
Considered one of the top highlights of India, take a wildlife safari into North India's national park of Ranthambore where you can experience the joy of India's wildlife. The jungles are home to India's national animal, the tiger. If you are lucky, you can have your own close encounter with Shere Khan!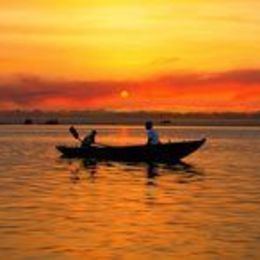 4
Boat ride on the River Ganges in Varanasi
Where life and death coexist in harmony, the River Ganges is India's holiest river and a major pilgrimage site for Hindus, the world over. The best way to explore the River Ganges is with morning and evening boat rides, where you can respectfully observe the busy ghats where hundreds of people gather.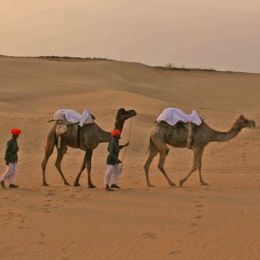 5
Bishnoi jeep safari in Osian (near Jodhpur)
For a more unusual village experience, we highly recommend a visit to the desert outside of the blue city of Jodhpur. Meet the ethnic Bishnoi, a community of nature worshippers who live simply in harmony with their environment and learn their time-honoured rituals, both weird and wonderful.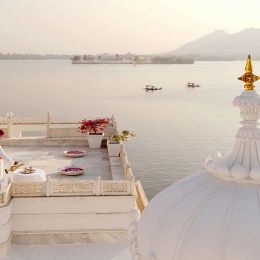 6
Dine at the Taj Lake Palace in Udaipur
Built in the center of Lake Pichola which gives it the impression it is floating, Taj Lake Palace is one of the world's most extraordinary hotels. Even if you aren't staying there, a lunch or dinner is a wonderful and romantic reminder to your time spent in Udaipur, the City of Lakes, with its authentic and regal Mewar cuisine.
7
Sound and Light Show in the temples of Khajuraho
The UNESCO World Heritage site of Khajuraho with its exemplary ancient temples and erotic Kama Sutra style carvings pay testament to rich Hindu mythology. The Sound & Light Show, which happens in Khajuraho most evenings, is a colorful and vibrant testimonial that shines a light on the fascinating heritage of the Chandela kings.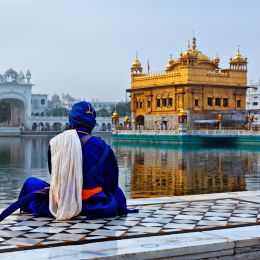 8
Golden Temple in Amritsar
The holiest shrine for Sikhs, the Golden Temple – officially known as the Harmandir Sahib, brings together pilgrims from around the world. Best visited at night when it is beautifully lit up, you can witness the Palki Sahib ceremony when the Guru Granth Sahib (the central religious scripture of Sikhism) is carried in procession along a human conveyor belt of male pilgrims, from the main shrine to its night time abode.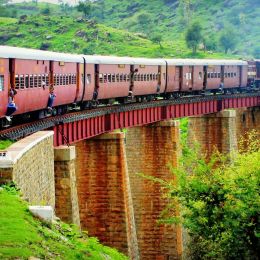 9
Rural rail ride in Rajasthan
Gain a most local experience of rural Rajasthan aboard a small train, as it travels through viaducts and tunnels across forested hills. Little has changed in these villages, and time will appear to have stood still as you meet and converse with friendly people, delighted to see a visitor using their local rail service!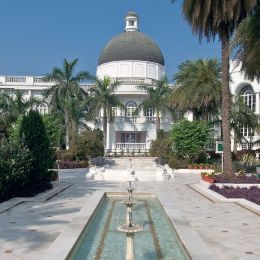 10
Victorian walk in Lucknow
Discover the days of the British Raj with a unique guided walk through the spaghetti streets of Lucknow, where you call learn all about the colonial history and legacy of the East India Company. Learn how the British impacted arts, literature, architecture and culture – including establishing a nation of chai or tea lovers!
Discover the highlights of India on your private and tailor-made tour. Contact us for your obligation-free itinerary.
THE ENCHANTING DIFFERENCE
Enchanting Travels customizes every aspect of our travel which perfectly suits our needs. The staff is knowledgeable, professional, patient, fun and personable, as well as attentive to all our needs throughout our trip. We also enjoy all the private transportation, private tours and luxury accommodation. We feel like the kings and queens when we travel with Enchanting. Enchanting offers the perfect travel experience for us!
This was absolutely amazing! We spent 9 or so days traveling throughout India and Enchanting Travels was very hospitable and flexible! Our tour guides were personable and funny, as well as knowledgeable. All of the hotel accommodations were clean and beautiful. I think the real difference for me was with our Trip Coordinator and how she would reach out daily to ensure we were enjoying ourselves and making herself available if any problems arose. I would strongly recommend Enchanting Travels.
I cannot imagine being without Enchanting Travels for my first trip to India. With new and different things to acclimate to and customs I was not privy to, ET made my journey a breeze. I was able to see and enjoy the entirety of all places visited without worrying about tickets and transfers and luggage and hotels and anything that might take me away from being "in the moment". Usually one fourth of my trip is spent making arrangements but not so with Enchanting Travels as it is all done for you. Kudos to ET.
Do you have a vacation in mind? Personalize your itinerary with our Trip Builder.