Top 10 Highlights and Things to do in Thailand?
Get your lowdown on the top ten things to do in Thailand – incredible cultural heritage, lip-smacking delicacies and gorgeous beaches await!
1. Magnificent temples and palaces, lively markets, magical dance performances, exclusive gourmet restaurants and authentic street food – welcome to Bangkok, the city of angels. The metropolis combines tradition and modernity in an impressive way.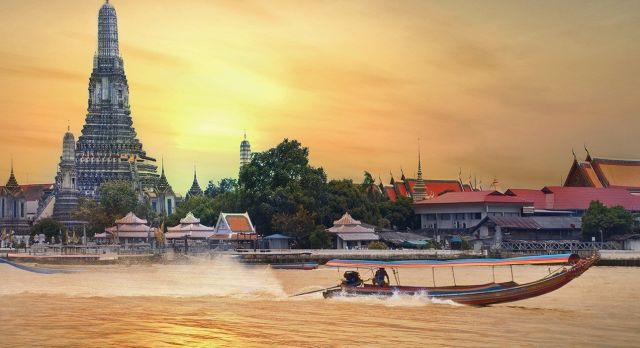 2. The ruins of Sukothai are impressive evidence of the golden era of Thai civilization. In the 13th and 14th century, Sukothai was the capital of the Siam Kingdom and, due to its numerous temples and ruins, is one of the UNESCO World Heritage sites.
3. The tropical paradise of Railay Beach is one of the most beautiful beaches in Thailand. Surrounded by lush jungles and limestone cliffs, you can bathe in the warm waters of the Andaman Sea.
4. The unspoilt island of Ko Yao Noi has not only powdery white sand beaches, but lush rice fields and lush green mangrove forests. Relax in the hammock and enjoy the peace on this small paradise away from the tourist streams of Thailand.
5. The island of Phuket is known for endless, white sand beaches and a gleeful nightlife. Relax in luxurious beach resort,s and experience a colorful underwater world when diving.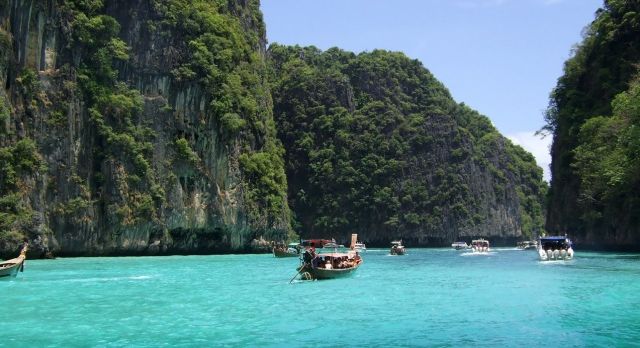 6. Dive into the turquoise shimmering waters of Kao Tao diving paradise, and experience a diverse underwater world: rays, sharks and sea turtles gorge between bright corals.
7. An elephant safari in the Khao Sok National Park takes you to fertile valleys, imposing limestone cliffs, mysterious caves, hidden lakes and rushing waterfalls. Discover this natural paradise, one of the oldest rainforests in the world.
8. Explore the floating market of Damnoen Saduak on a boat trip. On the narrow waterways, you will pass traditional bamboo boats where fresh fruits and vegetables are served.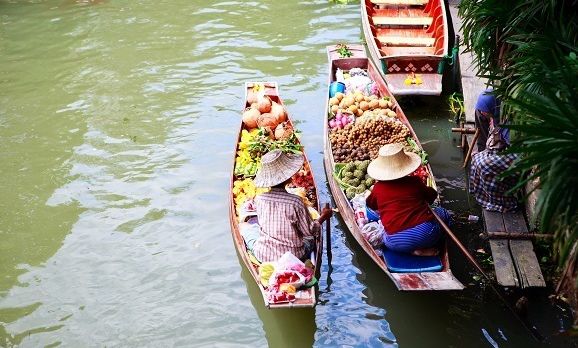 9. Huang Xai is located on the banks of the Mekong, which forms the natural border between Thailand and Laos. From here you can embark on a Mekong Cruise to Luang Prabang. En route, visit colorful markets and Tam Ting, the 'Cave of One Thousand Buddhas'.
10. Extra tip for a relaxed Thailand vacation: Dreamlike beaches, crystal clear water and coconut palms provide a postcard panorama on the holiday island of Koh Samui, one of the most beautiful Thailand destinations.
Thailand is one of the most beautiful winter destinations!
Don't miss out on these fascinating things to do in Thailand. We plan private Thailand tours according to your interests and preferences. Contact us for an obligation-free and complimentary itinerary.