Top Ten Things to do in the Himalayas
Plan your vacation in the Himalayas around the top then things to do in the Himalayas.
From adventure sports in stunning locations to Tibetan monasteries and snow-capped peaks, there's much to see and do in the Himalayas. Head out on exhilarating treks amid the world's highest mountain range as you are surrounded by truly scenic vistas. Enjoy vacations with a view at hillstations like Shimla and Manali. Immerse yourself in the serenity of Buddhist towns like McLeod Ganj. Stunning locales are yours to discover in beautiful Ladakh. There are so many things to do in the Himalayas!
If you are wondering when is the best time to plan your trip or which are the activities and attractions you should not miss, our destination experts are waiting to help you.
Discover the list of the top ten things to do in the Himalayas, curated by our destination experts.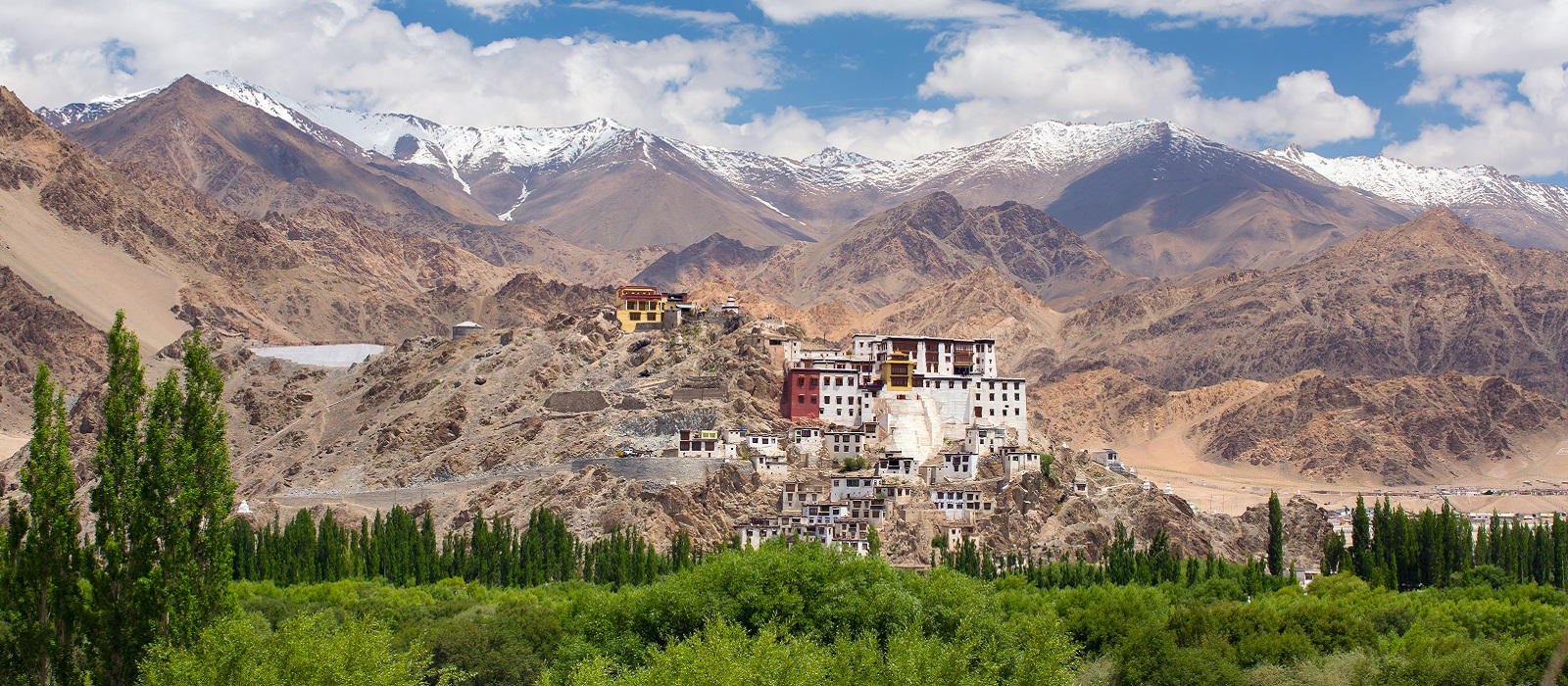 Explore
Where do you want to go? What do you want to do? Be it popular sights or off the beaten path experiences, tell us your travel dream through our trip planner.
Design
Our destination experts will get in touch with you to craft a completely tailor-made, obligation-free itinerary to match your interests and budget.
Experience
Once you have booked your trip, sit back and relax – we'll take care of everything else. With our exceptional local team & 24/7 support, priceless memories await you!
Close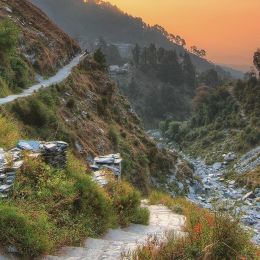 1
Discover the charms of Dharamsala
The seat of the Tibetan exiled government, Dharamsala is one of the spiritual centers of India and a popular destination on Himalayan trips with its impressive cultural and natural delights.
You can go hiking, mountain biking and, with a little luck, you may even get to see the Dalai Lama.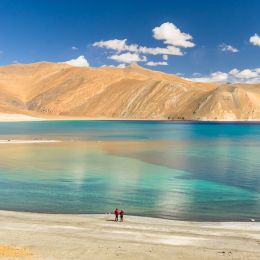 2
Explore Ladakh
The landscape of Ladakh is a true paradise for hikers. Follow the winding mountain trails and enjoy the view of snow-capped peaks, warm yourself in one of the cozy tea rooms or visit the impressive Tibetan monasteries.
Experience deserts, glaciers and landscapes all in one place! Go on a trek, enjoy a range of adventure sports – there are so many things to do in Ladakh!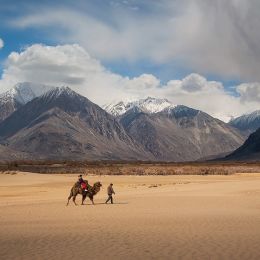 3
Visit the Nubra Valley
The Nubra Valley one of the major highlights of India, offering a change to the green mountains of the Himalayas with a sparse lunar landscape, sand dunes and pasturing camel caravans.
The valley is known for its orchards as well as monasteries that dot the region. Experience scenic vistas and authentic Himalayan experiences on your tour of the Nubra Valley!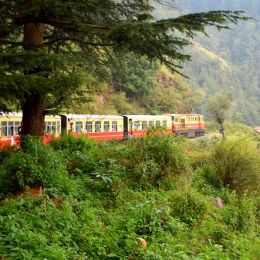 4
Go for a train journey in the mountains
On a train ride with the narrow-gauge Kalka-Shimla-Railway, you will discover the Himalayas in a very special way. In cozy historical wagons you will see the mighty mountains past.
Be mesmerized by the scenic vistas that will leave you with memories for a lifetime! Make sure you have your cameras out to capture the stunning scenery you pass by!
5
Embrace spiritualism
The spiritual center in the shadow of the Himalayas is the ideal place to regenerate body and spirit! Here you can meditate, practice yoga and study the Indian philosophy of life.
One of the best places to rejuvenate is the peaceful town of Dharamsala.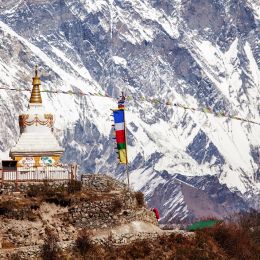 6
Discover high-altitude temples
From Manali, you can take a hike over the Rohtang Pass. Here, surrounded by mighty mountains, there are many interesting Tibetan, Buddhist and Hindu temples.
Manali itself is a popular destination for honeymooners and adventure sports enthusiasts alike!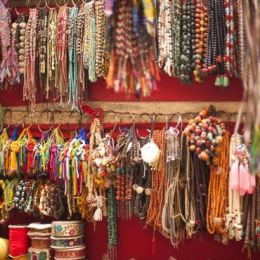 7
Buy handicrafts and jewelry
Once the charming small town of Leh was an important trading point. The colorful markets in the medieval streets of the city are reminiscent of this.
Here you can buy handicrafts and filigree jewelry. Walking through the markets, surrounded by various colors, with the magnificent Himalayas in the background is an experience in itself!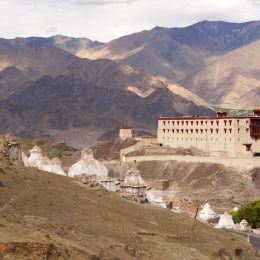 8
Visit Alchi
In the mountain village of Alchi, Tibetan culture and tradition are particularly lively and the village has managed to hold onto its ancient traditions and customs.
Unlike the other regions of Ladakh, Alichi is lush and green! The Alchi Monastery is one of the most important Buddhist centers in the region, and goes back nearly 1000 years.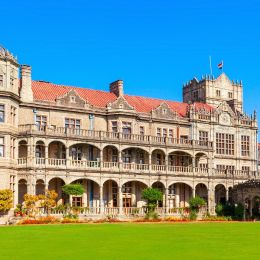 9
Explore the attractions of Shimla
A historic tour through Shimla, once a summer residence of the English, will take you to numerous impressive churches and stately villas. Walk through its pedestrianized streets, as you admire the vestiges of colonial architecture still visible across the city.
But beware! Watch out for your belongings, for the secret rulers of the city are the ruffian monkeys.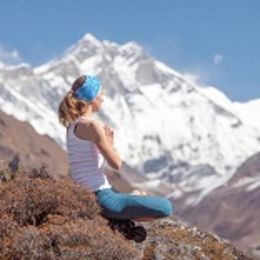 10
Yoga and meditation
The spiritual Himalayan region is also a popular destination for yoga trips – find your inner center and bring your mind, body and spirit together. One of the best places to experience this is Rishikesh.
Would you like to experience the Kingdom of Heaven itself? Our India specialists will be pleased to advise you on your Himalayan tour.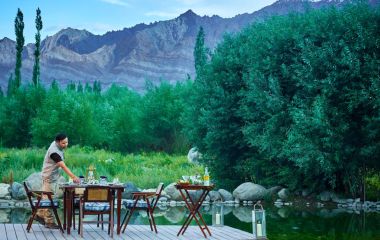 Discover Luxury Camping in the Himalayas!
Tucked away in a landscape that only dreams are made of, is a fascinating and exclusive experience that Enchanting Travels is delighted to feature in its 2016 collection. Find yourself swaddled by some of the highest peaks in the world.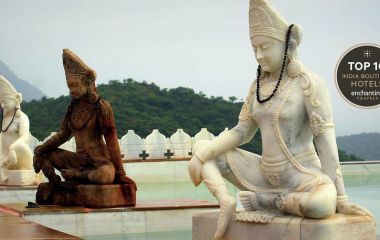 Top 10 North India Boutique Hotels
Discover our top 10 North India boutique hotels, assessed on the most popular accommodation, feedback from our guests, and our quality testing by our team.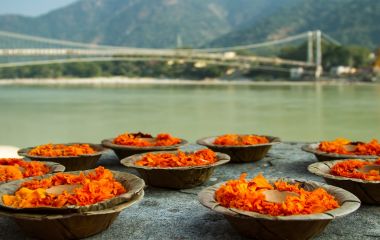 India's Spiritual and Colonial Heritage
13 Days: $ 3,490
/ person
From the former British summer capital of Shimla to pristine pilgrimage destinations of Rishikesh and Haridwar by the River Ganges, Delhi, the buzzing capital, and Chandigarh, the mecca of modern architecture, this North India vacation offers keen insights into the colonial history and spiritual heritage of the country.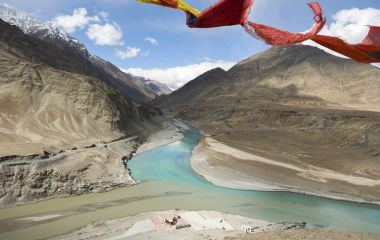 Luxurious North India and the Himalayas
14 Days: $ 4,590
/ person
Uncover the jewels of northern India and the majestic Himalayas on this luxury private tour. Amble in the surreal landscapes of Leh, Ladakh and Alchi, surrounded by incredible mountains and dotted by charming monasteries and villages.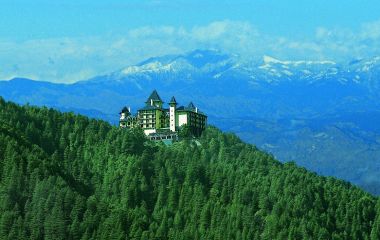 Historic Himalayan Footsteps
11 Days: $ 2,790
/ person
From the invigorating verdant alpine hills of Shimla to the sensory indulgences of the Golden Triangle, this wholesome Himalayan tour is both refreshing and inspiring!
THE ENCHANTING DIFFERENCE
Through my conversations with Swati and some changes that evolved the trip was perfectly planned and brilliantly executed. Her interest into my goals on this trip, produced an incredible experience.
Enchanting Travels customizes every aspect of our travel which perfectly suits our needs. The staff is knowledgeable, professional, patient, fun and personable, as well as attentive to all our needs throughout our trip. We also enjoy all the private transportation, private tours and luxury accommodation. We feel like the kings and queens when we travel with Enchanting. Enchanting offers the perfect travel experience for us!
I cannot imagine being without Enchanting Travels for my first trip to India. With new and different things to acclimate to and customs I was not privy to, ET made my journey a breeze. I was able to see and enjoy the entirety of all places visited without worrying about tickets and transfers and luggage and hotels and anything that might take me away from being "in the moment". Usually one fourth of my trip is spent making arrangements but not so with Enchanting Travels as it is all done for you. Kudos to ET.
Do you have a vacation in mind? Personalize your itinerary with our Trip Builder.