What are the top ten things to do in UK & Ireland?
With centuries of extraordinary history to discover and plenty of jaw-dropping scenery to admire, you'll never be short of things to do in the UK and Ireland. From big and bustling capital cities like London and Edinburgh to charming cobbled villages and beautiful national parks, there's something for everyone to enjoy.
Whether you're an art fanatic, a keen walker or simply love exploring magnificent castles, here are a selection of highlights to put on your bucket list.
Explore
Where do you want to go? What do you want to do? Be it popular sights or off the beaten path experiences, tell us your travel dream through our trip planner.
Design
Our destination experts will get in touch with you to craft a completely tailor-made, obligation-free itinerary to match your interests and budget.
Experience
Once you have booked your trip, sit back and relax – we'll take care of everything else. With our exceptional local team & 24/7 support, priceless memories await you!
Close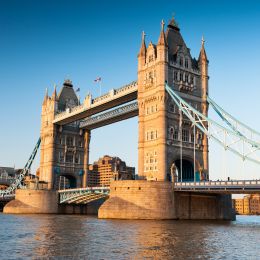 1
Explore Central London
Top of our list of things to do in the UK and Ireland has to be a trip to the Big Smoke. From the Tower of London to Covent Garden, London's attractions are truly endless. As well as numerous historical gems, you'll find many contemporary sights, too, including busy Oxford Street and The Shard.
2
Amble Around The Cotswolds
The picture-perfect Cotswolds in south west England are famed for their rolling hills and quintessentially British villages filled with honey-hued houses. Considered one of the prettiest regions in the UK, you can easily spend a few days exploring Medieval market towns, gorgeous gardens and historic country houses.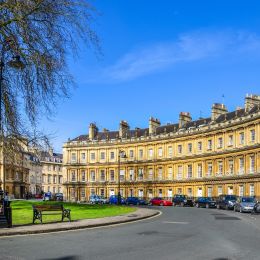 3
Discover the Elegant Georgian City of Bath
Fans of Jane Austen will feel right at home in Bath, the location of many of the author's novels. The attractive city in Somerset is also known for its Georgian architecture and beautiful Roman bath houses. Bathe in mineral-rich waters at the Thermae Bath Spa, stroll along the Circle or pop into the Jane Austen Centre.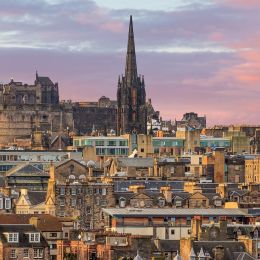 4
Visit the Historic Heart of Edinburgh
Scotland's capital city is also its most historic. Make some time to leisurely stroll along the Royal Mile that links Edinburgh Castle with Holyrood Palace. For great views across the city you can walk up Arthur's Seat, while New Town is home to many handsome Georgian buildings and the Scottish National Portrait Gallery.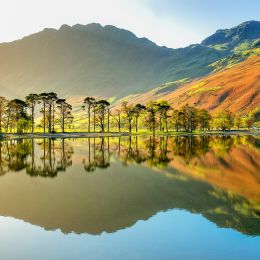 5
Spend a few Days in the Idyllic Lake District
Located in the north of England, the Lake District is one of the most popular destinations in the UK for outdoor enthusiasts. It's filled with natural wonders, from towering peaks like Scafell Pike to over 16 lakes. The Lake District hosts over 500 events every year, from music festivals to guided walks, so be sure to check the calendar before you visit.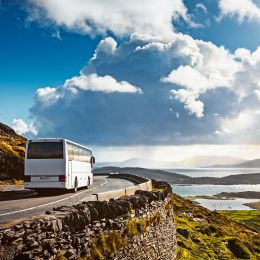 6
Discover the Irish Countryside
Breathtakingly beautiful, the Irish countryside has been immortalized in countless literary and cinematic works, including Star Wars, Harry Potter and The Game of Thrones. Discover the countryside for yourself on a scenic drive through the verdant Ring of Kerry, past rugged coastal landscapes and tiny seaside villages, or set out to explore the mountains, heaths, bogs and forests of Connemara National Park, in western Ireland. Set on the southwest of County Clare, the Cliffs of Moher as just as mesmerizing, especially at sunset. Also visit Giant's Causeway to the north of Northern Ireland – a land of myth and legend, locals consider this astonishing volcanic landscape Northern Ireland's most popular attraction!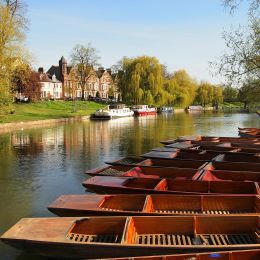 7
Wander Around Oxford and Cambridge
Oxford and Cambridge are famed for being home to two of the world's most prestigious universities. Walk in the footsteps of former alumni, from Charles Darwin to Oscar Wilde, by taking a day trip to either from London. In addition to admiring Medieval and Renaissance architecture, you can punt along the canals in Cambridge or visit the Bodleian Library (the second largest in the UK) in Oxford.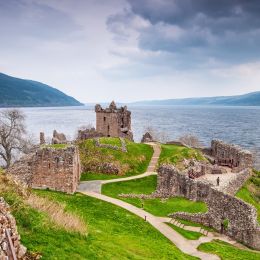 8
Look out for Mythical Creatures at Loch Ness
A trip to the Scottish Highlands isn't complete without taking in Loch Ness. It's one of the region's deep, freshwater lakes and is best known for its links to the mythical Loch Ness Monster. We can't guarantee you'll spot the infamous Nessie, but you can learn more about it at the visitor center or while cruising on the loch.
9
Witness Iconic Landscapes in the Isle of Skye
Another must-see location in Scotland is the Isle of Skye. Part of the Inner Hebrides archipelago, it's best known for its rugged scenery and rich history. Admire the cascades at the enchanting Fairy Pools, take a walk to The Old Man of Storr – a huge rock that can be spotted from miles away – or wander around Portree, Skye's main coastal town.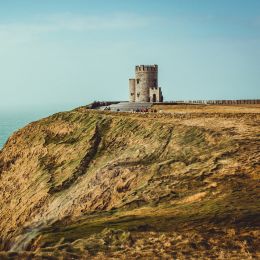 10
Visit Medieval Forts and Castles in Rural Ireland
Like the UK, Ireland has dozens of grand houses and ruined castles with truly fascinating histories. Take a trip to Kilkenny to visit its restored 12th century fortress whose original structure dates back to the Norman conquest. Killarney in County Kerry is where you'll find the impressive Ross Castle, the ancestral seat of the O'Donoghue clan, and Muckross House, a handsome 19th century lakeside manor.
Discover all the best spots to visit in the UK and Ireland by booking your vacation with our experts at Enchanting Travels.

UK & IRELAND travel guide
popular trips to UK & Ireland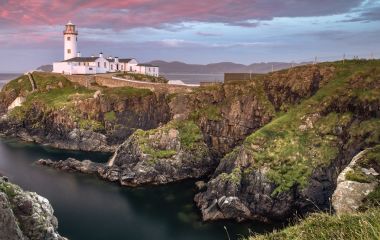 Overland Highlights of Ireland
12 Days: $ 4,890
/ person
Explore the breathtaking landscapes and vibrant culture of Ireland at your own pace on this overland tour. Drive past dramatic wildernesses and majestic mountains, amble in the rugged islands and white sand beaches of the Wild Atlantic Way, hike in the hauntingly beautiful Connemara National Park, and discover lively festivals, pubs and authentic Irish culture […]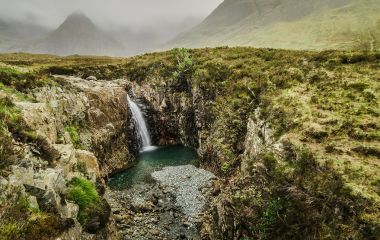 Overland Highlights of Scotland
12 Days: $ 4,090
/ person
Experience the vibrant cities, quaint towns, rolling Highlands and tranquil lakes of Scotland at your own pace. Discover ancient history and architecture, hike in the rugged Isle of Skye, see the iconic Glenfinnan Viaduct and vast lochs as you drive through this spectacular land peppered with quaint rural villages, castles, forts and whiskey distilleries!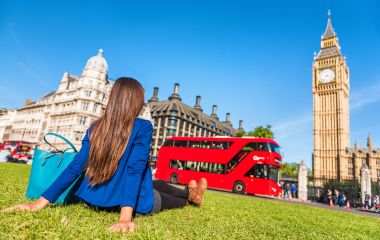 Top Three of the British Isles
10 Days: $ 6,890
/ person
Delve deep into the rich and incredibly diverse cultures and heritage of the UK and Ireland's top cities – London, Edinburgh and Dublin. Centuries old, stunning architecture, vibrant markets, traditions and more await you at these iconic destinations.
Load More
THE ENCHANTING DIFFERENCE
One of the very best travel experiences I have ever had. We even got updates once at 3 am! He also made one change in one day's itinerary to accommodate our wishes which was very wonderful. For business, I have traveled to Europe, Russia, all over Asia and South Africa but was blown away by all the beautiful sites in Argentina and Chile.
All the little touches made by our Enchanting Travel consultant, Amelia Edwards, were noticed and recognized by my wife and I. Thank you for making our milestone trip (25th wedding anniversary) such a memorable one! We look forward to engaging Enchanting Travels again for our next South American adventure!!
This was my first adventure as a solo traveler. But while I may have traveled on my own, I was never alone. I was well taken care of by a superb team of planners, trip coordinators, guides and drivers.
Do you have a vacation in mind? Personalize your itinerary with our Trip Builder.