What are the most popular things to do in Vietnam? Our destination experts have compiled a list of their personal favorite highlights, attractions and activities.
1. Explore the natural wonder of Halong Bay on a traditional cruise. More than 3,000 limestone cliffs tower out of the water and make the bay one of the most magical places in Vietnam.
2. A unique experience in Vietnam awaits! Visit the enchanting water puppetry theater in Hanoi. This ancient art form has existed since the 11th century. The performances are accompanied by a live orchestra, which plays traditional Vietnamese music.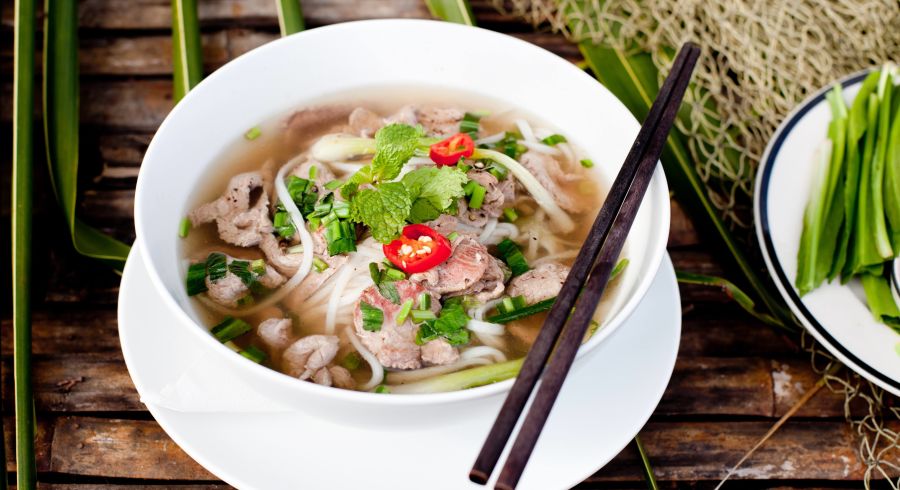 3. Hanoi is ideal for food lovers! Taste delicious specialties at one of the endless street food stands, dine in exquisite gourmet restaurants, and marvel at the rich selection of local markets.
4. Surrounded by lush green mountains, the dreamy village of Sa Pa offers exciting excursions! Explore the picturesque mountains by bike, visit authentic villages, or enjoy the overwhelming view of the highest mountain in Vietnam.
5. The former kingdom of Hue is one of the cultural centers of Vietnam. Along the Perfume River, there are numerous pagodas, tombs and picturesque river streams scattered throughout the city.
6. The colonial village of Dalat enchants with its French charm. The village boasts a pleasant and mild climate all year round – making it ideal for hiking in the surrounding nature.
7. Visit Ho Chi Minh City, formerly Saigon, where you can explore the floating Cai Be Market, the War Remnants Museum, and the Notre Dame Basilica, built by French colonial architects.
8. Visit the Cu Chi Tunnels to learn more about one of the darkest chapters in Vietnamese history. The Vietnamese were hidden in this 200 km long tunnel system during the Vietnam War. A moving museum recalls the suffering years.
9. The charming harbor town of Hoi An should not be missed during your Vietnam trip. The city, which has been declared a UNESCO World Heritage site, offers a superbly preserved old town, charming alleyways and colorful markets.
10. The tropical island of Phu Quoc Island is an idyllic place if you wish to relax after an exciting Vietnam vacation. Relax on golden sand beaches, or explore the diverse underwater world when diving.
Popular things to do in Vietnam
Do not miss any of the popular things to do in Vietnam! Our Asia specialists plan the best routes to meet your interests and preferences. Contact us today for your obligation-free itinerary.
Explore
Where do you want to go? What do you want to do? Be it popular sights or off the beaten path experiences, tell us your travel dream through our trip planner.
Design
Our destination experts will get in touch with you to craft a completely tailor-made, obligation-free itinerary to match your interests and budget.
Experience
Once you have booked your trip, sit back and relax – we'll take care of everything else. With our exceptional local team & 24/7 support, priceless memories await you!
Close