Tips for Travel in Myanmar
Are you planning to travel in Myanmar? Here are the top tips for a Myanmar tour from our destination experts.
Currency, cash and credit cards
The official currency of Myanmar is the Burmese kyat (K).
The government of Myanmar has recently announced that restaurants, shops and all other businesses in the country will only accept local currency. Therefore, it is no longer possible to pay in US Dollars while you are in Myanmar. Only banks and authorized exchange facilities will exchange your dollars for local currency and therefore, we recommend that you carry some amount of money with you to exchange either at the airport or at one of the many currency exchange facilities. Changing currency at your hotel may cost more as such establishments usually charge slightly higher commissions. While some shops continue to advertise prices in US Dollars, they accept payment in local currency only. Credit cards are accepted in some regions such as Yangon, Mandalay and Bagan.
Internet and Communications
The country code for Myanmar is +95.
The telecommunication system is generally poor in Myanmar although this is improving in larger cities such as Yangon. International roaming on a GSM connection is not possible anywhere in the country. Therefore, we recommend that you purchase a local GSM SIM card in Myanmar. These can be expensive but are valid for one month. International calling and fax facilities are available at most hotels in Yangon, Bagan, Mandalay and Inle Lake, but these can be quite expensive.
Getting Around
In Myanmar, road conditions are poor and so flying is often the most convenient and preferred way to travel from one city to another. Within the city limits, traveling by car is your best option. Expect your ride to take longer than the estimated time. Since vehicles need to be exported to Myanmar, they are used for a very long time and therefore, most cars are relatively old but well-preserved.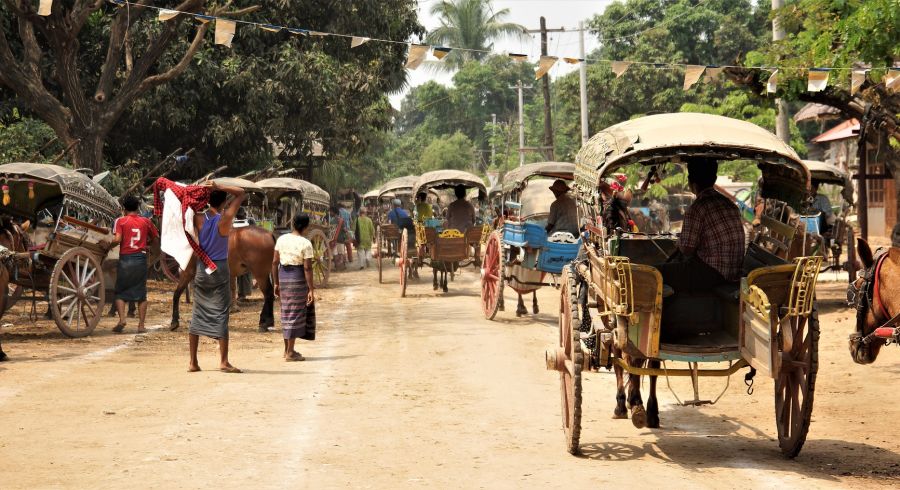 Health
Not all of Myanmar's pharmacies are stocked with the latest international drugs and medicines; it is a good idea to come prepared with essential medication. Beverages containing ice cubes can be unsafe and should be avoided. It is also a good idea to carry some form of prescriptive drug or antibiotic for treating diarrhea.
There are public and private hospitals and clinics in the cities and larger towns of Myanmar. However, the overall health care system in Myanmar is average. The best facility is International SOS in Yangon, which provides full out-patient and emergency services for members and visitors, and is backed by a professional team of expatriate and national medical specialists. Some limited services are also available at Pun Hlaing International Hospital.
Observing local customs
While cameras are allowed at most monuments, we recommend that you avoid using the flash at temples and sanctuaries out of respect for others. In some places, you will require a permit for your camera. Taking photographs of military installations is forbidden in Myanmar. Always be cautious while photographing ethnic groups as many believe that photographs rob them of their souls. If you are unsure, it is always best to ask.
Tipping
While it is not necessarily expected in Myanmar, tipping is welcome. How much you choose to tip is entirely up to you – although most prefer to tip between 5 to 10% of the bill, it depends on how satisfied you are with the service.
The best time to travel to Myanmar
The best time to travel to Myanmar is during the winter and spring months of November to March. For an overview and more information, follow this link.
Best time to travel to Myanmar
Tips for travel in Myanmar
Get in touch with us for more insider tips of travel in Myanmar. Our destination experts are happy to advise you and plan your trip of a lifetime!