Top Ten Things to do on a Seychelles Island Tour
What are the Top Ten Things to do on a Seychelles Island Tour? Our destination experts share an overview on their personal favorites.
1. Visit Praslin Island, considered to be the most beautiful island of the Seychelles! The beach of Anse Lazio has already been voted the most beautiful beach in the world.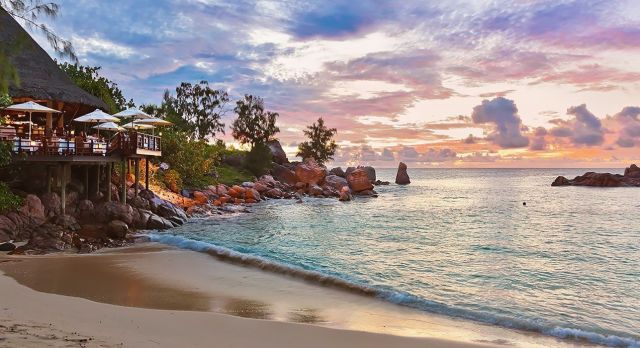 2. The famous Anse Source d'Argent beach on the island of La Digue was the setting for many international feature films and photo shoots. Arrive in the morning or late in the afternoon: then you have the beaches almost to yourself!
3. Creole culture (especially the cuisine) is particularly good on Mahe, the largest island in the Seychelles. We highly recommend you watch the sunset on the beach of enchanting Anse Soleil Bay.
4. The best way to get to know all the facets of these idyllic tropics is to go island hopping around the Seychelles. From the three main islands of Mahe, La Digue and Praslin, you can take wonderful day trips to surroundin
g, smaller islands.
5. The vast Sainte Anne Marine National Park is impressive with its endless coral reefs and tropical fish, rays and reef sharks! Experience the colorful underwater world of this island paradise during your Seychelles diving vacation.
6. Divers will adore exploring Desroches Island with its spectacular labyrinthine underwater world of caves and tunnels.
7. In the middle of the Sainte Anne Marine National Park lies Cerf Island, which is why the tiny island is a perfect starting point for snorkelers and divers.
8. Bird Island is – funnily enough – the perfect place for bird watching. Millions of soot terns breed here from May to October.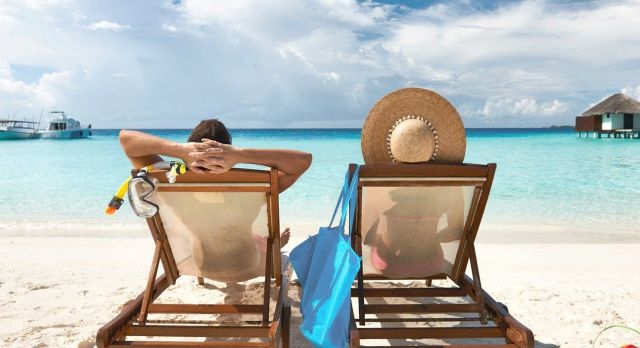 9. A honeymoon in the Seychelles – what can be better? This tropical paradise is the perfect destination for romance with its white beaches, stunning sunsets and luxurious beach resorts.
10. Go animal watching on luxurious Fregate Island to encounter rare bird species and giant tortoises.
Things to do on your Seychelles Island tour
Discover the highlights of this true tropical paradise! Contact us to help you plan your idyllic Seychelles island tour today!